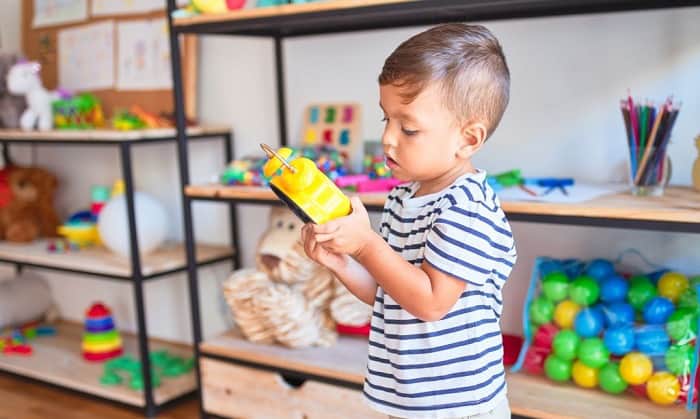 Toddler alarm clocks have become a popular parenting tool. After all, these devices will have no problem helping your toddler get a regular sleeping schedule. They're a godsend when used in the right situation and with the right intentions.
But how does a person choose the best toddler alarm clock? Well, it's an exercise of knowing what determines a suitable option. There are several crucial considerations that will impact a buyer's final decision.
At first, it might sound a little daunting for someone with no experience buying alarm clocks. I intend to make those feelings disappear by walking you through the entire process. Here's a little preview of the essential considerations within our following buying guide:
Durability: The alarm clocks for toddlers will have a durable design. After all, toddlers aren't the most careful human beings in the world. Buyers will need to prepare for those inevitable disasters by doing extensive research into each option's durability.
Construction and Display: Sleep clocks for toddlers will need an attractive, colorful design to help younger children use them. I'd also advise choosing an alarm clock with multiple audio settings, including animal/natural sounds that are more suitable for toddler use.
Ease of Use: Buying a toddler sleeping clock with a complicated using process will only make a parent's life more difficult. Look for options with directions that are easy to follow and understand before spending any money.
Our buying guide isn't the only resource that'll be at your disposal, either. I've also collected and reviewed 12 toddler clock alarms to provide insight into what's available. You'll soon have everything needed to make a responsible buying decision for your toddler's alarm clock.
Best Alarm Clock for Toddler Reviews
1. LittleHippo MELLA Children Trainer Alarm Clock
LittleHippo's MELLA Children Trainer Alarm Clock stood out the moment I laid my eyes on it. After all, it has a beautiful, cute design that anyone would see as a perfect fit inside a child's room.
But this design wouldn't mean much if the product weren't well-constructed. Thankfully, its design has more than met my expectations with a durable construction. It's even made from childproof silicone and ABS materials to ensure no dangerous situation arises.
I was also impressed with this product's easy using process. In fact, the clock's straightforward settings and buttons made my life a lot easier and more stress-free. I couldn't ask for much more when buying a toddler alarm clock.
Buyers need to focus on this product's three soothing sounds for sleep and alarm settings, as well. Each one seemed capable of helping a sleeping child have better slumber sessions. My nephew had never gotten better sleep than when this alarm clock was at his bedside.
On a similar note, the six night light colors are a godsend for any parent. It allows me to configure this MELLA clock to perfectly fit a toddler's needs. It's also worth noting that LittleHippo offers a 1-year warranty for additional protection against any accidental damage or another issue.
My only complaint with this kids wake up clock is its short power cord. As a result, I found it a little inconvenient to maneuver around my nightstand. I wasn't the only person with this complaint, either, as it was noted a few times in the customer reviews.
Cute, beautiful visual design for kids
Durable with childproof ABS and silicone construction
Easy to use with straightforward settings and buttons
Three soothing sleep sounds and alarm settings
Features six beautiful night light colors
1-year warranty for additional protection
But honestly, I'm not going to let a short cord ruin this excellent alarm clock for kids. It's a perfect fit within my nephew's bedroom with its cute design and sound options. Plus, I figured out a way to maneuver the cord in a way where it wasn't a massive issue.
2. Windflyer All-in-One Kids Alarm Clock
The Windflyer All-in-One Kids Alarm Clock is a favorite among parents for many reasons. Its adorable, colorful design fitted with fun facial expressions would be at the top of this list. This design offers a friendly approach to looking after toddlers.
Aside from the adorable design, I have to praise its four selectable sound machine tones. Each user will choose between ocean waves, lullaby, music box, or white noise sounds. Finding the perfect one for a toddler is much more straightforward than with most kids sleep clocks.
I was also impressed with its five night light options. It's another way of ensuring a toddler has a suitable sleeping environment to catch some much-needed z's. Honestly, it has made a massive difference for my nephew, who has had trouble with night terrors.
Windflyer was smart enough to include a kid lock function, as well. It helps prevent a curious kid from tampering with the alarm clock's settings. Therefore, parents won't have to worry about kids setting up their own alarms without permission.
This sleep training clock comes with another impressive aspect, its built-in battery backup. It's a crucial feature because it'll preserve settings during blackouts or power outages. It'll also come in handy for camping trips and similar adventures.
But I do have one issue with this toddler alarm clock, which is its instructions. Honestly, I found them challenging to follow and didn't use them at all. It's something to think about for anyone who's never set up or used an alarm clock.
Adorable, colorful design with a fun facial expression design
Four selectable sleep sounds (ocean wave, white noise, lullaby, or music box)
Promotes a better sleeping environment with five night light options
Equipped with a kid lock to prevent settings tampering
Built-in battery backup to preserve settings during power outages
Thankfully, I had my fair share of experiences using various alarm clocks. So I managed to program this one without much difficulty. It ended up being a very beneficial addition to my nephews' room to help with their sleeping trouble.
3. Mirari OK to Wake Alarm Clock
Toddler sleep clocks don't get much more parent-friendly than Mirari's OK to Wake Alarm Clock. After all, it comes with an effective nap timer and a snooze button function to help parents get their kids more sleep when needed.
I was also impressed with the level of customization provided by this device's faceplates. It comes with two variations that offer a higher level of control. In other words, I can change it based on what my nephew prefers rather than being stuck with one faceplate.
Toddlers won't have any issues using the device, either. The product's simple-to-use toe buttons are reachable and produce fun, entertaining animations. It gives the alarm clock some personality that I don't usually encounter with these items.
It does lack a traditional wall outlet power cord, but its micro USB cable makes up for it. As a result, I can plug it into any device with a USB charging port. This cable ensures the charging process is an easy, effortless task for everyone involved.
Even if I don't have a device with a USB port, the clock accepts power from four AA batteries. It allows me to use the device during power outages or similar situations. The alarm clock ends up being a rather convenient option for both parents and their toddlers.
I was a little surprised by this ok-to-wake clock not having a kid lock feature, though. It does have a latchable back panel for easy parent access. However, a smart kid would have no issues unlatching and tampering with the device's settings.
Parent-friendly nap timer with snooze function
Two interchangeable faceplates for better customization
Simple to use "toe" buttons produce fun animations
Usable during power outages with a battery
No child lock and wall plug
Despite its minor flaws, it remains an effective toddler sleep training clock. Its other features vastly outweigh the above issues. Plus, there are always ways of preventing a child from unlatching the clock's back panel, like placing it out of reach.
4. Big Red Rooster Sleep Training Alarm Clock
Effective sleep training is relatively easy with Big Red Rooster's Sleep Training Alarm Clock. It makes the task simple with its proven red/green ball method to teach kids when to wake up or sleep.
For instance, the device's ball will turn red when it's time to sleep and green for waking up. It's a relatively straightforward way of keeping a toddler on a strict sleeping schedule. Plus, I'm always a fan of items with a loveable puppy design.
I also have to praise the overall convenience of this Big Red Rooster alarm clock, specifically concerning its power sources. Users have two options to choose from, the AC adapter or three AA batteries. This child wake up clock ends up being very versatile with these two available power sources.
The product's built-in hidden compartment makes it a favorite among parents, as well. It keeps children from tampering with the device's settings or taking out the batteries. I doubt any toddler will have enough curiosity to try and prop it open.
Other notable attributes include two settable alarms and a nap timer. Therefore, parents have a lot more control over the user experience with this childrens wake up clock. Buyers could undoubtedly do a lot worse when searching for the right toddler alarm clocks.
But I do have one slight problem with this alarm clock for preschoolers. Parents will have to set the alarms each night. At first, it was a bit of an annoyance as it added a task to my evening routine.
Promotes practical training with red/green ball method
Loveable puppy design
Two convenient power sources (AC adapter or 3 AA batteries)
Built-in hidden compartment to prevent tampering
Equipped with two settable alarms and a nap timer
Alarms require setting for each usage
However, I got used to setting the alarm for each night. After a while, it became less of a big deal and a part of my nightly routine. I'd imagine other parents who end up buying this option will eventually feel the same way.
5. Learn & Climb Kids Ok to Wake Clock
Learn & Climb's Kids Ok to Wake Clock earns its place on our list with its effective four-color light system. It'll have no issue teaching a toddler when it's the proper time to get out of bed and wake up.
Aside from its effective training method, I was delighted with the product's LCD time display. It makes reading the time much easier than with any ok to wake clock Target sells. I can even read it from across the room without issue.
Another praised feature is this product's practical nap time countdown function. It helps ensure a child knows when nap time will begin and end. It's another way this device helps keep everyone in the family on schedule.
The easy setup process shouldn't go unnoticed, either. It's all made possible by this brand providing a well-detailed instruction guide that walks users through everything. I don't often praise manuals, but this one did wonders for me.
I was delighted with the included electric DC power cord, as well. It ended up being a lot more flexible than I initially expected. Therefore, buyers won't find much difficulty finding a suitable place within their child's room.
A common complaint about this option is that it's much brighter than expected. Unfortunately, I have to agree with this finding as its clock face is a bit too glaring at times. Therefore, if a toddler's known for being overly light sensitive, this toddler alarm clock light might not be a good fit.
Effective four-color light system
Clear LCD time display for easy reading
Practical nap time countdown feature
Easy setup process with a detailed instruction guide
Flexible electric DC power cord
A bit too bright to my liking
All in all, this night light clock alarm checks off many boxes for alarm clock buyers. But the brightness issue does need to be accounted for before making a final decision. If it's a non-issue, nothing else about it won't meet parents' expectations.
6. It's About Time Alarm Clock
It's About Time's Alarm Clock has one of my favorite designs among toddler stay in bed clocks. It provides a kid-friendly design featuring a sculpted figure sitting at a stoplight. Unfortunately, my description does it very little justice, but it's easily one of the more adorable options.
However, this design wouldn't mean much if it wasn't an effective training tool. But buyers can rest easy as pediatricians have approved this product's method. It uses the stoplight to tell children when it's time to sleep (red light) or wake up (green light).
I can even use the yellow light as an optional nightlight when necessary. As a result, this option is a versatile sleep training tool for any parent. It also doesn't hurt that its entire setup process is relatively straightforward.
Honestly, I'd be shocked if a buyer had trouble getting it ready to help with a toddler's sleep routine. This brand did a solid job making it relatively simple. I didn't even mention that this okay to wake clock comes with a digital clock display that has a beeping alarm system.
One last worthwhile positive feature is its built-in backup battery. It'll ensure the device doesn't reset during power outages like other alarm clocks for toddlers.
But these high-quality features do come with one downside, a higher price tag. This toddler clock stay in bed device is easily one of the most costly on our entire list. Each buyer will need to decide whether all the features are worth the increased price tag.
Kid-friendly design with a sculpted figure sitting at a stoplight
Pediatrician approved training method (red for sleep and green for wake up)
Yellow light usable as a night light
Simple setup process
Equipped with a digital clock display with a beeping alarm system
Avoid power outage resets with a built-in backup battery
In my case, I never have an issue paying a premium for high-quality products. This clock for toddlers more than meets my expectations. Its effective sleep training method alone makes the asking price more than worth it for me.
7. TooTa Kids Digital Alarm Clock
Our next option, TooTa's Kids Digital Alarm Clock, won't require breaking open any savings or spending an outrageous amount of money. Instead, its place on our list comes from it being an affordable option with attractive features.
An excellent example of these exciting aspects would be its stylish design. It won't have any problem meshing right into any child's decor. Buyers can even let their children pick the color as TooTa offers a selection of four available options.
This color clock for toddlers does a solid job with its alarm system, as well. It keeps the alarm sounds kid-friendly with three beeping choices or five folk rhymes. Due to this, it shouldn't be difficult for a buyer to create an ideal sleeping climate for their child.
I was also delighted by this product's seven night light color options. These aspects can help a toddler get through those scary night terrors or bad dreams. Plus, they'll make sure the time is readable at night by functioning as a backlight.
The device's LED display screen is rather appealing, as well. It's fitted with detailed information depicting the time, date, weekday, and other tidbits.
But I do have an issue with this option that's worth mentioning. After all, it doesn't come with a plug-in cord as I'd typically expect from alarm clock for toddlers stay in bed devices. In other words, it's entirely battery-operated, running off AAA batteries.
A more affordable option
Stylish design with four available color options
Equipped with eight alarm sounds (three beeps and five folk rhymes)
Seven night light colors to keep a toddler company
Detailed LED display screen with date, time, and more information
No plug-in, battery operated only
Overall, the battery-operated aspect is a bit of a bummer and a nuisance. But I've learned to deal with it, considering this alarm clock comes at such a bargain-level price. More importantly, its other features aren't too shabby, either.
8. My Tot Clock Toddler Clock
Versatility is the My Tot Clock MTC Toddler Clock's main advantage. It displays this adaptability with changeable faceplates to match a kid's particular interests. It'll ship with a stars & moon option, but several other faceplate designs are sold separately for endless customization.
The product's overall versatility only continues with its other features. For instance, users can play bedtime stories, music, white noise, or lullabies to help children sleep. At the same time, I could use this capability to set up an extremely effective wake-up sound.
It doesn't disappoint as a night light, either, with its five illumination levels. Parents won't have to worry about their kids being scared to sleep alone. This embedded night light will help get them used to the process and make it go as smoothly as possible.
Another intriguing trait was this product's built-in discipline timer. Users can turn to this function when their kids demonstrate unwanted behaviors. It'll monitor how long they're supposed to be in timeout without any issues.
The clock's ability as a sleep trainer shouldn't be overlooked, either. It uses a blue and yellow system that has done wonders for my nephew. I couldn't be happier with its overall results.
However, I did notice a lack of a low battery indicator. It seems like a simple add-on capable of making the product even more convenient. As a result, it is a missed opportunity by My Tot Clock.
Changeable faceplates to match a kid's particular interest
Versatile enough to play lullabies, music, white noise, and bedtime stories
Excellent night light capabilities with five illumination levels
Built-in discipline timer for timeouts
Utilizes blue and yellow color cues to encourage sleep training
No low battery indication
In the end, I was thoroughly impressed by this alarm clock's performance. It's easily among the top-rated toddler clocks, but remember to keep an eye on the batteries.
9. Little Tiddi Alarm Clock for Toddlers
One of the more unique choices available would be Little Tiddi's Alarm Clock for Toddlers. It uses facial expressions and colors to help establish a healthy sleeping routine for younger children.
For instance, the product uses red with closed eyes to indicate it's sleeping time. It'll then switch to a pale green with slightly open eyes to show its playtime. Lastly, a green coloring with an awake facial expression means it's time to get out of bed.
It's a simple method of ensuring a toddler gets on a proper sleeping schedule. The device also helps develop strong, solid sleep habits with a night light function with five selectable colors. It allows users to choose a color based on their child's particular preferences.
Another crucial aspect was the inclusion of the four soothing sound machine sounds. I even found each of these options pleasing to my ears. They shouldn't have any issues helping a child get a good night's sleep.
The 9-minute snooze function and auto-off timer were two other notable attributes. Both these features allow for the cultivation of a productive sleeping environment. Furthermore, it comes with a built-in memory function to ensure power outages don't mess up my settings.
I did find it relatively easy to press the wrong button on this alarm clock, though. It's an issue that stems from there being a cluster of buttons toward the design's bottom portion.
Effective sleep trainer using both facial expressions and colors
Adjustable night light with five selectable colors
Four soothing sound machine sounds
Cultivates a better sleep with a 9-minute snooze function and auto-off timer
Avoids setting changes with built-in backup support memory function
Easy to press the wrong button
But this issue slowly faded away as I got used to the device. Over time, I became more and more comfortable with it. However, I could see how someone else might not want to spend the time and effort in familiarizing themselves with the device.
10. Skip Hop Sleep Toddler Training Clock
Most toddler clocks specialize in doing one thing well. But Skip Hop's Sleep Toddler Training Clock isn't one of those options. Instead, with its smiling sun and cloud design, this product serves four purposes and does them all well.
It starts by promoting better sleep habits with easy-to-follow training color cues. Toddlers shouldn't have much issue picking up on them, either. The device uses red, yellow, and green colors to indicate: time for bed, almost wake up time, and actual wake up time.
The product can also help soothe kids during their sleeping sessions with two calming sounds. It offers a choice between rain sounds/white noise or a lullaby. My nephew opted for the lullaby, and it had no problem putting him right to sleep.
Furthermore, the third purpose is being a practical night light. It quickly offers this capability by providing a warm, soft glow and three selectable brightness levels. Multiple other buyers praised this aspect more than a few times within the customer reviews.
The device also makes sure a toddler gets up on time with its effective alarm mode. I don't see how any kid will sleep through this alarm combination of lights and song.
Skip Hop did forget to address one problem with this sleep trainer alarm clock, though. This issue is its flimsy, lightweight design that has a habit of getting knocked to the ground. I'm terrified that I'll accidentally knock it over, and it'll break.
Functions as a 4-in-1 device with smiling sun and cloud design
Easy-to-follow training color cues for better sleep habits
Equipped with two calming sounds (rain sounds/white noise and a lullaby)
Convenient night light mode produces a warm, soft glow and 3 brightness levels
Effective alarm mode with lights and a song
Flimsy, lightweight design
But thankfully, it hasn't happened yet as the clock remains in stable condition. It has managed to meet all my expectations regarding performance. Therefore, the inevitable day when my nephew or I knock it and break this rise clock will be devastating.
11. FiveHome Kids Alarm Clock
FiveHome's Kids Alarm Clock keeps things interesting by providing a dual alarm system that allows users to set two alarms at once. I could easily see how this aspect would benefit parents with two toddlers staying in the same room.
Moreover, these parents could customize each alarm based on the specific toddler's preferences. After all, it offers five natural wake-up sounds and seven color lights to find the perfect alarm setup.
I was also delighted with the inclusion of a convenient sleep timer function. It's an aspect that'll help save the product's battery while improving sleeping conditions. It'll gently dim the room at night as kids fall asleep, working as a night light.
Buyers need to pay some attention to this product's impressive built-in 1800mAh battery, as well. It can provide 80 hours of standby time without any trouble. It's a remarkable attribute and will give significant usage if I ever need it when a blackout occurs or on a camping trip.
Everything about this product's ABS construction was made with children's safety in mind, too. I can rest easy knowing nothing dangerous will happen to my cousins or nephews using it.
I did notice the light controls were ultra-sensitive compared to other available options, though. It's essential to remain careful when cycling through the settings or using the devices. Otherwise, users might end up on a color or setting that isn't what they want.
Set two alarms at once with a dual alarm system
Customized performance with five natural sounds and seven color lights
Equipped with convenient sleep timer function
80 hours of standby time on a built-in 1800mAh battery
Child-safe construction made from ABS materials
Ultra-sensitive light controls
But once I realized these controls were sensitive, it was easy to avoid any issues. I have to keep an eye on my nephew so he doesn't mess with it on purpose. It tends to be his main trick, changing settings to help stall bedtime.
12. KASCIMU Wake Up Light Alarm Clock for Kids
Our final option, KASCIMU Wake Up Light Alarm Clock for Kids, will have no issues remaining in a buyer's life for a long time. It has survived me knocking it over several times with its durable construction made from silicone and ABS material.
More importantly, it's known for being an effective sleep trainer. It uses a method relying on colors and facial expressions to get the ideal results. Based on my experience and customer reviews, it's clear that it has no problems meeting high expectations.
It does a solid job helping kids fall asleep, as well. The product's ten soothing sleep sounds and eight adjustable volume levels make it easy. I didn't have a single issue finding an ideal setup for my nephew or cousins using this alarm clock.
The device's five natural wake-up sounds also provide it with some versatility. As a result, it shouldn't have much issue adapting to what each child wants for their wake-up sound.
Lastly, I have to mention this product comes with a 1-year warranty. Buyers should never pass up on these policies, especially when buying electronics. It's always a good idea to have a little protection against a toddler's tantrum, which brings significant damage to their new alarm clock.
But a few customers did mention experiencing shipping issues with these devices. In these cases, the product arrived with bad parts, such as an unusable charging cable. But thankfully, I didn't encounter any of these problems as mine was in perfect shape.
Durable construction made from high-quality silicone and ABS material
Effective sleep trainer method via facial expressions and colors
Ten soothing sleep sounds and eight volume levels
Five versatile natural wake up sounds
1-year warranty for additional buyer production
Honestly, I wouldn't worry too much about these complaints. Most people find themselves pleased by what they received when ordering this alarm clock/wake up light for toddlers. I ended up with no complaints about its using process or overall performance.
What to Look for When Buying Toddler Alarm Clocks
Toddler alarm clocks often have a lot more buying factors than people anticipate. Honestly, the shopping process can get extremely complicated without the right resources. It's probably the reason why you clicked on our article.
But there's no need to worry. I'll go through each consideration with considerable detail to ensure the process becomes as simple as choosing a new pair of shoes. So without further ado, let's dive into our first essential aspect.
Durability
Toddlers are notorious for being reckless and breaking everything within their reach. Unfortunately, alarm clocks represent an easy opportunity for destruction with their placement in rooms. You'll have to prepare for this inevitable issue by choosing a durable, well-constructed option.
I'd recommend reading through the customer reviews and product reviews. These resources will provide much-needed insight into each option's durability. From there, it won't be challenging to find an option capable of withstanding rough handling.
Construction and Display
The best toddler alarm clocks will have an attractive, exciting design/construction. Otherwise, the toddler clock won't hold your kid's attention very well. I'd also suggest choosing options with a large, colorful digital display that provide clear messages.
These displays will ensure your kid understands whether it's time to wake up. But it's pivotal to confirm they're childproof, or your child might tamper with them. It's a simple way to keep everyone on the same schedule.
You'll also see interesting cute designs, such as a unicorn alarm clock or a sun and moon clock for toddlers. So do yourself a favor and purchase a clock with a design your kid likes or you may find it thrown across the room one day.
Multiple Sound Options
Alarm sounds are certainly not the most peaceful way to wake up in the morning. Most adults aren't too fond of being awoken by a piercing sound. Due to this, I doubt it's an experience that you want for your children.
Instead, you'll want them to wake up more peacefully. Most alarm clocks prepare for this want by offering animal noises or natural sounds. These options are much more suitable for toddler usage.
I'd also recommend choosing an option with a suitable volume level. Many toddlers experience night terrors, so please consider this issue when selecting a decibel level. It needs to be loud enough to wake them without scaring them to death.
Adjustable Brightness
An easy way to help a child sleep better and learn proper wake times is with a gradually brightening or dimming light or stop-light system. Each of these methods will ensure your kid manages to wake or sleep when you want.
But it's important to consider that toddlers are known for being light-sensitive. So please, prioritize options with adjustable brightness levels during this process. It makes finding the perfect sleeping environment for your kid much easier.
Ease of Use
Any worthwhile toddler alarm clock won't offer a complicated using process. Instead, you'll want something that requires little thought or effort to set up or reconfigure. Again, customer reviews and product manuals will provide insight into how easy each option is to use.
Cost
Each alarm clock will have a slightly different price tag based on what the clock features. Therefore, buyers need to build a budget reflecting their desired aspects. For instance, a parent will need to spend more on wireless capabilities or Bluetooth options than clocks without them.
You can then use this budget to lower the number of available options. From there, the entire process becomes a lot more manageable for everyone involved.
Are Alarm Clocks Good for Toddlers
Every parent struggles with establishing a sleep schedule for toddlers. But alarm clocks for toddlers are practical tools to help the process go smoother. After all, the best options will function as a reassuring nightlight and alarm to offer a more effective sleeping session.
How Do I Sleep Train My 2 Year Old
Sleep-training a 2-year old is most parents' nightmare. But one effective method is by putting your child in their bed and camping out in their room on an air mattress for a few nights. After they become more comfortable, move over to sitting in a chair near their bed.
You can then leave once they fall asleep. Eventually, you won't need to be in their room during this process.
How Do You Set the Toddler Alarm Clock
The setting up process will differ from model to model. As a result, it becomes pivotal to read the direction for each option before making a final decision. This action will ensure you can make a suitable choice based on what feels more comfortable.
Conclusion
After reading our article, choosing the best toddler alarm clock shouldn't be difficult. It's a simple matter of using this information to help cultivate what makes up your perfect option. From there, finding the ideal choice will be a piece of cake.
But shopping isn't always as easy as we expect. So if you have any difficulties, please don't hesitate to leave a post below in our comment section. I'll make sure to answer each one with a quick and detailed response. Thanks for reading!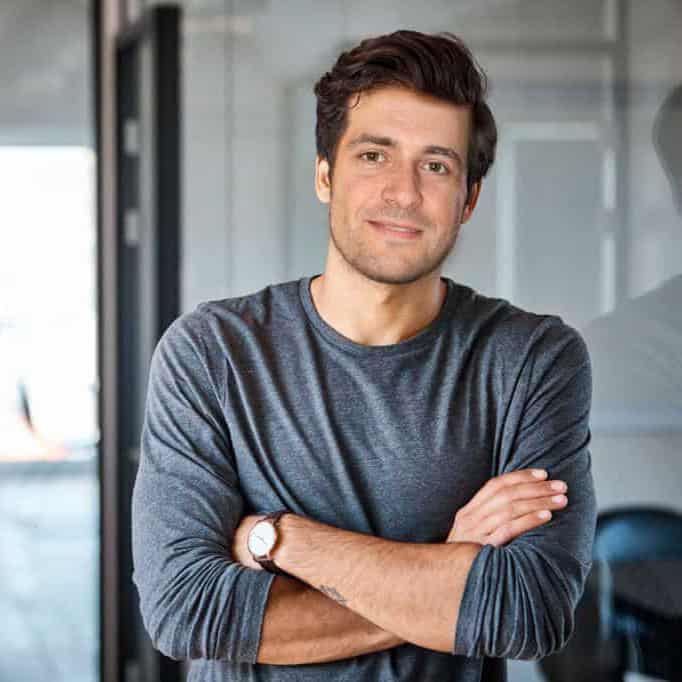 I am the last member to join Revolar and might be just the luckiest to work with dedicated people like Teddy and John. Our team has established a process where my only job is writing the best content to deliver incredible ideas and guides.