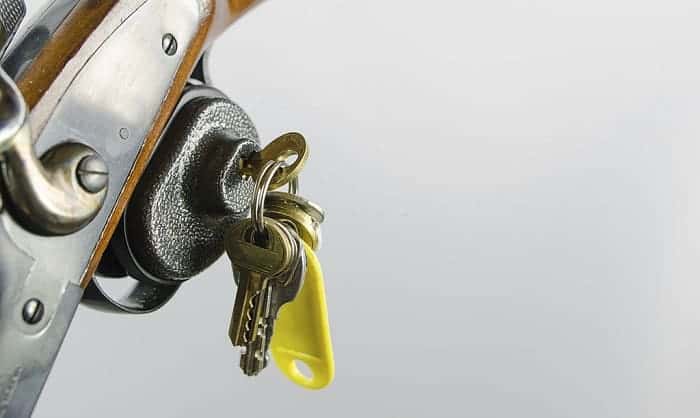 Gun safety isn't something a gun owner should ever overlook. Everyone knows what can happen when a firearm isn't adequately secured within a home. As a result, firearm owners need to consider extra preventative measures whenever storing one.
A straightforward way of providing this protection is a trigger lock. These locks will keep people from firing or using the firearm unless they're equipped with the combination. But how does a buyer find the best trigger lock for their particular gun?
Several crucial factors will play a role in what makes up your ideal option. You'll need a grasp on each of them to pick out a suitable trigger lock for your firearm. Here's a quick rundown of a few factors to offer a tiny peek at what you should expect.
Portability: Trigger locks are known for their portability. They allow firearm owners to move their firearms safely without accidental firing. Therefore, it's essential to choose an option that provides this benefit without a single issue.
Locking Mechanism: Trigger locks usually come with one of the three types: a keyed, combination, or biometric gun trigger lock (fingerprints, voice, etc.). Each buyer will need to decide what method works best for them.
Size: These devices aren't one size fit all. You'll come across options that work as a Glock 19 trigger lock, a revolver trigger lock, an AR 15 trigger lock, and much more. Choose wisely and research what firearms each option fits before making a final decision.
We've compiled a list of the 12 most trigger locks to provide a head start. We chose these options based on them having certain desired features, which makes them the best gun locks. You'll learn more about these features later on within our buying guide.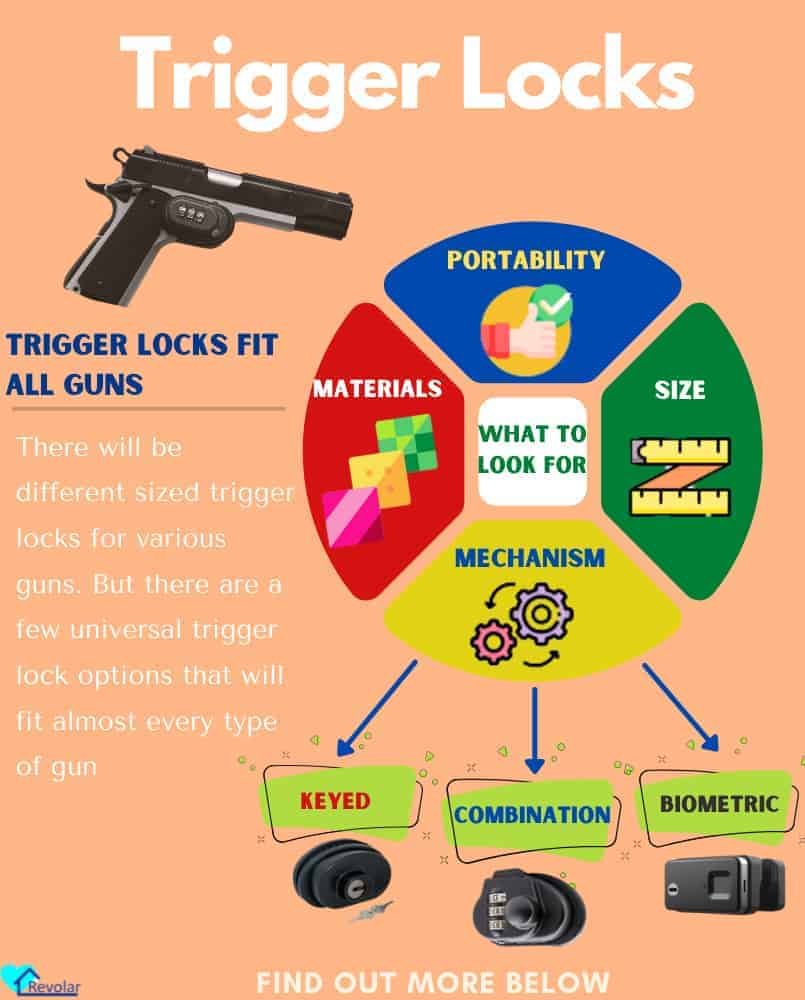 Best Trigger Lock Reviews
1. Master Lock 94DSPT Gun Trigger Lock
Master Lock's 94DSPT Gun Trigger Lock is a decent way to begin our list with its various compelling features and quality performance. It offers a solid level of protection and does its job without causing any issues.
One of the first things to stand out about it would be the durable steel and zinc body construction. It provides the three digit combination gun lock with a rugged feel and durability. I don't envision a person breaking through it without some heavy-duty equipment.
I didn't have much problem installing it onto my guns, either. It fits multiple firearms around my home, ranging from a pistol to a rifle. But, more importantly, the installation didn't take more than a few seconds on any of them to further its overall convenience.
This product's rubber cushion pads offered each gun's finish an extra layer of protection. Therefore, I didn't have any issues with scratching or marring. It kept my guns looking in tip-top shape while providing effective overall performance.
But I did find this Master Lock product a bit difficult to use in the dark. Honestly, it wouldn't be a great fit if I was looking to access my weapon quickly at night. It could add a few seconds onto a situation that requires immediate action.
Durable, steel and zinc body construction
Three digit combination
Fits various gun types
Very quick installation
Rubber cushion pads to prevent scratching or marring
Difficult to use in the dark
Overall, this Master Lock 3-digit trigger lock is a valuable tool for keeping guns away from children and other unwanted parties. But I wouldn't put it onto a firearm that I might need in a high-pressure situation, such as when a burglary occurs.
2. RioRand 3-Digit Combination Trigger Lock
The RioRand 3-Digit Trigger Lock keeps securing firearms straightforward for gun owners. In addition, it made setting up and resetting my combination easier than I've experienced with other choices.
After all, this gun lock only requires pressing a paperclip to the reset button. I could then choose a combination that wasn't overly difficult to remember. It's a lot more convenient for my needs as I tend to lose keys or other unlocking mechanisms.
Its performance quality wasn't anything to overlook, either. I couldn't squeeze the trigger whenever this combination lock was engaged, and it offered high-level sturdiness. Its durable construction made my attempts at bypassing it vastly unsuccessful.
The product's adjustable ratchet system also allows for easy use on multiple gun types. It didn't have any issues fitting multiple guns inside my home. It made its 3-pack or 5-pack option more enticing for my needs than its 1-pack. After all, I could easily see how having more than one could benefit my life.
However, I did have a minor issue turning the combination dials. I wasn't the only one with this problem, either, as it was mentioned in a few other customer reviews. But I quickly solved this difficulty with a bit of lubrication.
Easy to set and reset three digit combination
A durable construction
Effectively stopped trigger usage
Fits various gun types with an adjustable ratchet system
Multiple buying quantities (1-pack, 3-pack, or 5-pack)
Difficult to turn combination dials
Aside from the hard-to-turn combination dials, I don't have another complaint about this trigger lock. Its durable construction and adjustable ratchet mechanism make for an impressive product. I feel more than confident in its ability to keep my firearms safe.
3. Master Lock 90TRISPT Keyed-Alike Trigger Lock
Keyed trigger locks aren't usually my thing, but it's hard to overlook Master Lock's 90TRISPT Trigger Lock. It had no trouble blocking access to my guns when installed on them. The lock's presence allowed me to sleep tight, knowing that my firearms were safe and secure.
As for the installation, the product comes with an easy-to-follow instruction manual. It made my life much easier, and newbie firearm owners shouldn't have problems with it. The product becomes a hassle-free trigger guard lock that anyone can use.
I attempted to pick this Master Lock product several times, as well. But this lock has a four-pin tumbler within its sturdy steel/zinc construction to prevent tampering. I was left quite pleased with how easily it resisted my thieving skills.
Moreover, this option is a 3-pack to provide multiple chances for this lock to better my gun security. Each one's versatile enough to fit most handguns, shotguns, and rifles.
But I was most thrilled with this Master Lock option having two keys. Both these keys will open all three locks to prevent a disaster if one gets lost or breaks. In other words, I'll have a backup plan that's much needed for a person like me.
I did find the lock's design to be a little bulkier than expected, though. It ended up sticking out a bit, which made placing my guns into their respective gun safe with the lock attached tricky.
Easy-to-follow instruction manual
Four-pin tumbler with pick resistance
Sturdy steel and zinc body construction that fits most guns
3-pack for multiple uses
Two keys included (both open all three locks)
The bulky design does make using these locks a little inconvenient. But once you find usable gun cases, I don't envision any other problems arising.
4. RioRand Keyed Alike Trigger Gun Lock
Another high-quality keyed lock would be RioRand's Keyed Alike Trigger Gun Lock. It's known for its convenience level and ability to attach onto multiple guns with ease. I didn't have any trouble placing this keyed lock onto various guns inside my house.
One of the main reasons for its high convenience level would be its ratchet mechanism. This feature allows for its usage on most shotguns, rifles, and handguns, as with our previous options.
I was also pleased by its impressive protection level. It doesn't allow for any trigger access when used as a trigger lock for handgun or trigger lock for rifle purposes. The device ended up giving me confidence in its ability to stop any dangerous situations.
Moreover, it comes with a backup key to help a forgetful person like me. Its inclusion will provide me with a way to safely unlock my gun's trigger whenever needed. Plus, this lock happens to be one of the more affordable options available for firearm owners.
But I do wish these keys were a bit more sturdy. Honestly, the keys felt a little flimsy and seemed prone to wearing down after multiple uses. I would think a top-tier brand like RioRand would've spent a little more time making their keys more durable.
Easy to install
Usable on multiple gun types with ratchet mechanism
Allows no trigger access
Backup key included
Affordable priced option
In the end, the keys being a little flimsy didn't stop me from liking the lock. It just made me a little more cautious when opening and locking the device. If you remain careful, the lock's benefits certainly outweigh this one negative trait.
5. USonline911 Keyed Alike Trigger Gun Locks
USonline911's Keyed Alike Trigger Gun Locks aren't the most advanced option available for firearm owners. But this set of five trigger locks will make gun storage areas within my home a lot safer for everyone with its impressive features.
For instance, each lock has a reliable metal body construction with protective rubber pads. It helps protect my gun's finish from any marring or scratching. Plus, it's sturdy enough to stop curious kids from accessing the entire trigger area when installed.
I found myself liking the lock's two keys, as well. Their design didn't feel flimsy and was comfortable to use, unlike most available options. In addition, they made removing and locking these trigger locks a lot easier than I initially anticipated.
However, the main positive about these five high-quality trigger locks is the reasonable price. Buyers won't often come across a bargain like this one within the trigger lock marketplace. I was pretty thrilled to see that my bank account would be largely unaffected.
But it was a slight bummer to see these locks are manufactured in China. I'm always going to prefer buying products made within the United States for shipping speed reasons. It took a whole ten days to arrive even when using Prime.
Set of five locks for multiple uses
Reliable metal body construction with protective rubber pads
Two sturdy, well-designed keys
Easy to remove and use locks
Reasonably priced option
I'm not going to lie and say the slow shipping speed didn't frustrate me. It would surely be a bad option if I needed trigger locks immediately. But once the locks arrived, I found them to meet my expectations.
6. Bison Fingerprint Trigger Lock
The Bison Fingerprint Trigger Lock provides an element that wasn't offered with our previous options. It doesn't use a lock or combination locking mechanism to provide gun safety. It instead relies on cutting-edge fingerprint scanner technology to get the job done.
Honestly, it's a method that I prefer as fingerprint unlocking is safe and efficient. But these benefits only arise when the included technology works effectively. Thankfully, Bison knew what it was doing, and I had no issues using this gun trigger lock fingerprint-operated device.
I was thrilled with its impressive ability to collect user personal data and store ten fingerprints, as well. It'll help ensure that anyone who needs access to firearms can get them without relying on a single person. It ended up being a lot more efficient and user-friendly than I expected.
The product's construction was another standout trait. It's dust-resistant and weather-resistant to ensure long-term usage. More importantly, it withstood my break-in attempts. I very much doubt any curious kids will have much luck getting through this biometric lock.
It was a bit disappointing to see its relatively high price tag, though. It's easily among the most costly on our entire list. Other buyers will need to decide whether its impressive biometric technology and performance are worth the cost.
Efficient, safe fingerprint scanner technology
Hassle-free usage
Stores 10 fingerprints
Dust-resistant, weather-resistant construction
Proven to withstand tampering
In my case, the price wasn't any big deal as the features made it worth my time. But I could see how someone else would feel differently. After all, some people might feel like fingerprint technology is a bit more advanced than necessary.
7. Mizzuco 3-Digit Combination Gun Lock
Combination gun trigger locks always give me a significant amount of comfort. Mizzuco's 3-Digit Combination Gun Lock isn't any different, as it offers users 1,000 possible combinations for quality gun safety.
It's almost impossible for someone to guess your trigger lock's combination randomly. Setting and resetting this combination is also relatively straightforward. I simply just needed to press a paperclip to the reset button and then choose my combination.
The lock's adaptable using process was another aspect that caught my attention. It separates into two halves when opened and comes with an adjustable ratchet mechanism. As a result, it can provide a snug fit as a trigger combination lock for multiple gun types.
I wouldn't recommend overlooking its three different buying options, either. Each buyer can choose from a 1-pack, 3-pack, or 5-pack for convenience purposes. I found myself leaning toward the 5-pack as my home needed more than a couple of gun trigger locks.
But a few customers did mention the dials being a little difficult to turn. I had similar issues before using lubrication to loosen them. Honestly, I could see how someone with arthritis or similar conditions would find this combination lock frustrating.
1,000 possible combinations
Easy setting and resetting
Adaptable using process
Snugly fits onto multiple gun types
Three buying options for convenience purposes (1-pack, 3-pack, or 5-pack)
Once I solved the combination dial issue, there wasn't anything about these trigger locks that got on my nerves. These products did their job well and didn't cause any significant hassles. I don't see why they couldn't be an ideal fit for someone needing to improve their home's gun safety.
8. RioRand 3-Digit Combination Gun Cable Lock
Our next option, RioRand's 3-Digit Combination Gun Cable Lock, uses both a 3-digit combination and a steel cable to provide efficient gun safety. It's a bit different from most trigger locks on our list, but it still offers quality performance.
Honestly, I found myself liking the product's heavy-duty steel cable quite a bit. It fits various guns and prevents any movement into the firing position. It's a simple and effective way to help ensure you're practicing responsible gun ownership.
I was also pleased with its tamper-resistant steel body construction. I tried a few attempts to get through it with a hair clip or paper clip and failed. The product's four-pin tumbler certainly outwitted my thieving talents without breaking a sweat.
This construction also has proven to last a long time and isn't a cheap cable lock. I don't see why it won't be an effective trigger lock for more than a few years. Plus, it comes with a 3-pack buying option for anyone who needs multiple locks like me.
I did have some issue reading the numbers located on the dials, though. It might only be an issue because of my lousy eyesight, but I wasn't the only person who mentioned the problem. A few other customers made a note about the hard-to-read numbers in their reviews.
Three digit combination and heavy-duty steel cable
Works on many guns
Durable steel body construction
Effective four-pin tumbler to resist lock picking
3-pack buying option for multiple uses
It's not often that I find trigger combination cable locks with this level of performance quality. Its practical features make dealing with the hard-to-read numbers worth it.
9. Lockdown Keyed Trigger Lock
Simplicity is the name of the game with Lockdown's Keyed Trigger Lock. The product offers an easy using process that ensured I had no trouble gaining complete control over my guns. It was made possible by the lock's heavy-duty bolt, which secures through the trigger guard.
As a result, I felt comfortable using this device as a trigger lock for shotgun or handgun usage. It managed to suit both roles well and didn't offer any unnecessary hassles. Its easy-using process wasn't the only thing to impress me, either.
Lockdown also built this product for both storing and traveling purposes. In fact, it has a certification from the California Department of Justice. It makes the product a good fit for people who enjoy hunting or intend on taking their guns on trips.
I was impressed by this product's anti-cut material, as well. This aspect makes the lock almost impossible to cut off even when using heavy-duty equipment like bolt cutters. As a result, it shouldn't have any issues staying in place to function properly as a trigger lock device.
But I was a little surprised to see a compatibility issue in one review. The lock did not fit a lever action rifle, but its description says it fits all firearm dimensions. It's not what I've come to expect from a high-quality brand like Lockdown.
Easy using process; suits both shotguns and handguns
Heavy-duty bolt offers full firing control
Certified by the California Department of Justice
Suitable for travel or storage use
Equipped with robust and anti-cut material
Overall, one issue won't curb my interest in this particular trigger lock. It's not something that I experienced, nor was it overly frequent within customer reviews. Due to this, I'd feel confident in buying the lock.
10. Bosvision BV-8107 Combination Trigger Gun Lock
The Bosvision BV-8107 Combination Trigger Gun Lock is a solid extra precaution to increase gun security inside a home. A primary reason for this benefit comes from its six spring load pins within its construction.
I found these pins to create a tight fit around the trigger and trigger guard of my guns. As a result, it was much more secure and provided more firing control. I felt comfortable leaving this lock in place with these pins providing this tight, secure fit.
The product's padlock body was another trait that caught my eye. It features a zinc and steel construction that allows for optimal durability. I would be shocked if this lock didn't last more than a couple of years and offer quality performance.
As with most combination locks, this product offers 1,000 combinations with its three dials. These particular ones are easy to use and don't contain numbers that are difficult to see. Most other combination trigger locks tend to struggle in both these areas.
However, I'm not a massive fan of the bright yellow color of this gun trigger lock. It might not seem like a trait worth talking about, but it just doesn't mesh with my taste at all. I want something low-profile, and this lock certainly doesn't fit into that description.
Equipped with six spring load pins for a tight, secure fit
Padlock body made from zinc and steel for maximum durability
1,000 different combinations
Easy to use and see combination dials
Bright, yellow color scheme
But honestly, the lock does provide solid security features. If I didn't have an issue with the color scheme, this model would fit my expectations without a problem.
11. FDSC TL4853RCB Combination Trigger Locks
FDSC's TL4853RCB Combination Trigger Locks are another option that earns a place on our list by keeping things simple. This 3-pack won't blow anyone away with its advanced features, but it does get the job done effectively.
The main reason for its effectiveness would be its resettable three-digit combination. It offers 1,000 different combinations to ensure unauthorized access and accidents don't occur. Honestly, it'd take a long time to go through all of them before finding the exact correct code.
I found myself liking the feel of this option's combination dials, as well. It made turning to find the right combo a lot easier and comfortable than with similar options. In addition, older people with hand-related conditions like arthritis might find these dials less painful to use.
Aside from these features, it has several other familiar ones worth mentioning. Some of them included rubber pads to prevent scratching, the ability to fit various gun types, and a reasonable price. FDSC did a solid job creating solid locks that anyone could enjoy.
It was a little disappointing to see them have a few customers complain about packaging issues. In these cases, the locks included were dirty on arrival. It's not a massive issue, but still one worth mentioning for potential buyers.
3-pack for multiple applications
Resettable three-digit combination
Comfortable combination dials
Rubber pads to reduce scratching
Compatible with various gun types
Reasonable price tag
All in all, these locks might not be the best option available, but they do their job effectively and without any complications. Therefore, they're a great choice as a quick fix or straightforward solution when we're trying to safely store our firearms.
12. RioRand Set Your Own Combination Trigger Lock
Our final option, RioRand's Set Your Own Combination Gun Lock, ends our list as a gun lock well worth a firearm owner's time. Its positive locking mechanism alone gave me enough incentive to place it into this article.
For instance, this positive locking mechanism ensures adapting to multiple gun types becomes a lot easier. I had no issues using it on rifles, handguns, and shotguns when trying this device.
I was also pleased to see its heavy-duty construction. This particular choice offers a tougher build than most trigger locks, which helps prevent any bypass attempts. It should stay sturdy even under immense pressure from cutting tools or other thieving equipment.
The lack of needing keys was another attractive attribute. After all, I have a habit of losing keys the moment I obtain them. But I wouldn't have to worry about it with this lock as it relies on its comfortable dials and combination code.
I should mention that this product comes in three buying quantities: 1-pack, 3-pack, and 5-pack. It's a nice touch to ensure this option can suit almost any firearm owner's needs.
But I'm not a fan of the product's included locking lever, which makes it more inconvenient. It can be challenging to tell what position it's in when trying to lock the device. Therefore, it ends up being a little frustrating from time to time.
Positive locking mechanism to fit multiple gun types
Heavy-duty construction
Doesn't require a key
Easy-to-use combination dials
Three buying quantities for convenience: 1-pack, 3-pack, or 5-pack
Included locking lever is inconvenient
Aside from the locking lever, I did not find anything else annoying or difficult to use. It's a standard combination lock that'll ensure our gun remains secure.
What to Look for When Buying Trigger Locks
Several factors will be significant parts of determining your perfect trigger lock. This section will discuss them at length to provide a helpful guide. If you use it, finding the best gun trigger locks shouldn't be an issue.
Portability
One of the main benefits of a trigger lock for guns is portability. It's necessary for owners who want a lock that can keep their firearms secure when moving them from place to place.
Locking Mechanism
In most cases, trigger locks fall into three types: keyed locks, combination locks, or biometric locks. I'll dive into each with more detail.
As you might expect, keyed locks are the most common trigger locks. They're a popular choice because users don't have to worry about rotating dials or remembering a combination. Instead, they'll have a key that makes them easy to access in high-pressure situations.
But misplacing the key is always a potential issue. If you're anything like me, keeping track of a key can cause some severe anxiety. It's also essential to note that a true quick release trigger lock will often offer more instantaneous usage.
Combination trigger locks don't rely on keys, which saves a bit of hassle. But you have to remember the specific combination. If you don't know the combo, you'll need to saw through the combination trigger lock to use your firearm.
A biometric trigger lock will offer the quickest entry. It's a simple matter of holding your finger against the scanner, and it'll open. You'll mostly see these locks on nightstand safes that are intended for protection purposes.
But there's a downside to these locks. A Biometric gun lock tends to be bulky and run on batteries. Forgetting to charge it results in the scanner being useless. However, most do come with multiple keys for those forgetful people.
Materials
The best gun trigger locks will last for a longer time than others. Their durability depends on what materials are used in creating them. Low-priced locks will often consist of polymers or plastics that won't offer much resistance against an experienced thief.
As a result, there's no point in even considering these options. Instead, look for models made from heavy-duty materials like stainless steel, zinc, or similar choices. Otherwise, there isn't really much point in buying a trigger lock in the first place.
Applicable Guns/Size
You'll also need to consider what size guns each trigger lock will fit. For example, there will be trigger locks for pistols, shotgun trigger locks, rifle trigger locks, and much more. Due to this, it becomes essential to ensure your chosen model can fit your particular gun.
What is a Trigger Lock for
Trigger locks are a simple way to secure a gun when you can't place it into a safe, cabinet, or case. In most cases, these locks will be two-piece devices that fit over a gun's trigger guard and trigger to prevent fingers from making contact with the trigger.
Are Trigger Locks Required
It depends on where you live, as the laws are different from location to location. Some parts of the United States have a trigger lock law while others don't. Check your local laws and see what they require from gun owners. You might even find a local organization providing free trigger locks to promote effective gun control.
Do Trigger Locks Fit All Guns
As I noted above, there will be different sized trigger locks for various guns. You'll come across an AR15 trigger lock, pistol trigger locks, a glock trigger lock, and much more. But it's worth noting that there are a few universal trigger lock options. These models will fit almost every type of gun, but they don't mesh with every particular weapon in existence.
Conclusion
Finding the best trigger lock shouldn't now be much of an issue. If you follow our buying guide and product reviews, I'm fairly confident that you'll find a perfect option. It'll then help prevent any dangerous gun-related situation from occurring inside your home.
But if you do still have a question or two, please use our comment section. I'd love to help out in any way possible. Thanks for reading!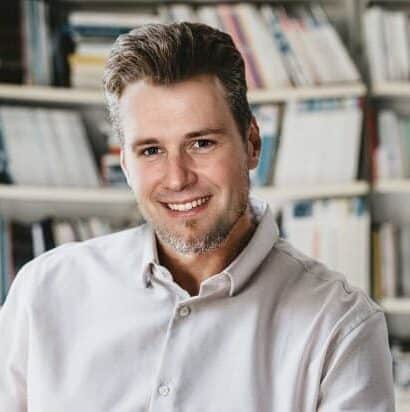 I run a door lock business that provides the best products for people who seek safe gear. I know the long process of selecting the proper protection tools for your houses and the hardship of installation some pieces might bring. Hence, my team and I hope to lessen the difficulty and shorten the choice period for you.