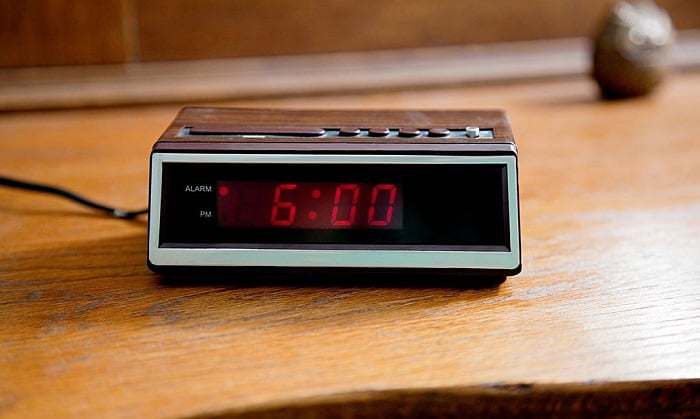 Alarm clocks with USB ports are among the most convenient electronics available. These devices offer all the capabilities of a traditional alarm clock while charging other devices. They also help reduce the number of outlets used within your bedroom significantly.
As a result, it's not surprising to see the number of variations in today's market. But it does become a daunting task to try and sift through them all for buyers. Many people question how someone can find the best alarm clock with USB ports for their needs?
Buyers will need to consider several different aspects before answering this question. Our buying guide discusses each of them to make the process as easy as possible. Here's a little preview of these discussions to provide some context into what a buyer can expect:
The Number of USB ports: These devices will come with various numbers of USB ports, usually ranging from one to three. Each buyer has to decide what amount is needed to satisfy their particular needs.
Settings: Alarm clocks with USB ports will differ significantly in their settings. Buyers will need to determine what settings are suitable for their situation. Most brands simplify the process by outlining their items' capabilities in the product description.
Design: Don't settle for an alarm clock with an inconvenient format. Look for options built specifically for your needs, whether it's a big snooze button or large display numbers. In the end, these devices should make a buyer's life easier, not more frustrating.
Aside from discussing essential considerations, I've also reviewed 11 high-quality alarm clocks with USB ports. They'll offer a better picture of what's available for buyers. Furthermore, you can dive into the detailed buying below to ensure you can make a well-informed decision.
Top 11 Alarm Clock With USB Ports Reviews
1. HOUSBAY Digital Alarm Clock with Dual USB Charger
HOUSBAY's Digital Alarm Clock with Dual USB Charger stands out from other choices for a simple reason, its dual front USB ports. These front-side ports are my preferred placement as it's a lot less awkward to use than back-side options.
Furthermore, I adore this product's 8-minute snooze function. I'm notorious for taking full advantage of my snooze button on those awful Monday mornings. As a result, this alarm clock suits my particular snoozing needs to an absolute tee.
I also found myself liking its traditional beep alarm sound. After all, it was loud enough to wake me up to where most alarm clocks fail. Since placing this alarm in my bedroom, I haven't missed a single meeting or scheduled appointment.
More importantly, I found this product to have a simple-to-use construction. It has a traditional setup that requires little thought or effort to set up. I can't imagine anyone having trouble with it, especially since I found it easy.
Buyers will love its large, 1.8″ LED lights on the display, as well. It makes reading the time effortless from a distance, which I've had trouble doing with my past alarm clocks. Plus, this digital clock with USB ports is one of our more affordable options.
I only wish the device was a bit heavier and less fragile. I could end up breaking it if I tugged too hard on the cord when unplugging the alarm clock.
Dual front USB ports for charging other devices
8-minute snooze function
Effective, classical beep alarm sound
Simple-to-use construction with a traditional setup
Large, 1.8″ LED lights for easy reading
An affordable alarm with USB for all ages
A lightweight, a bit fragile design
But I've found it has more than met my needs as an alarm clock user. It's just a simple matter of remaining careful about its lightweight design when moving it.
2. DreamSky Alarm Clock Radio
The DreamSky Alarm Clock Radio is easy to love with its impressive features. For instance, the 4″ LCD screen with readable colored numbers makes it easy to notice the time from a distance.
I don't have the best eyesight, making this display screen a godsend. It stops me from having to squint when trying to read the time from across my bedroom. It makes for a much more user-friendly option than most alarm clock radios.
Buyers will also benefit from its adjustable display brightness level. It has an extensive adjustment range from 0 to 100%. Therefore, it's much easier to cultivate a comfortable sleeping environment within my bedroom.
I can't go much further without mentioning the built-in digital FM radio. After all, it has an easy-to-use process and a convenient sleep timer function. It allows me to sleep with the radio on without worrying about killing this device's battery.
DreamSky was kind enough to offer two alarm sound options, as well. I can choose to wake up with a classic buzzer sound or use the radio. It also comes with one convenient USB port capable of charging my phone, tablet, and other USB-compatible devices.
One issue with
this radio alarm clock
with USB charger ports is its instructions. I found them challenging to understand as they were not clearly written. I doubt they would be much help to anyone, especially people who've never used these devices.
4″ LCD screen with readable blue colored numbers
Adjustable display brightness between 0-100%
Easy to use built-in digit FM radio with a sleep timer function
Two adjustable alarm sounds (radio or buzzer)
Convenient USB port for charging laptops, phones, and USB-compatible devices
Unhelpful instructions for new users
However, I've had a lot of experience with using alarm clocks. So the lack of solid instructions wasn't a massive deal for me when using this alarm clock radio with USB port. As a result, I significantly enjoyed its many other positive features and benefits.
3. USCCE Small LED Digital Alarm Clock
This next option, USCCE's Small LED Digital Alarm Clock, keeps its overall footprint relatively small with a compact construction. More importantly, this compact construction is fitted with a display screen featuring massive white LED numbers.
I doubt anyone with issues reading these numbers from a distance. My grandfather, who has the worst eyesight, even mentioned how easy reading the time was. I even got him one for his home based on this shocking revelation.
Aside from its large LED numbers, I was also thrilled with its brightness adjustment range. It allows users to choose any level between 0 and 100 for complete control over this aspect. As a result, finding an acceptable brightness level becomes effortless.
USCCE ensured this alarm clock was even more convenient by offering five alarm sounds. I get to choose between a beeping sound, a buzzer, bird sounds, soft music, or piano music. As a music lover, I couldn't pass up on waking up to the sound of a piano playing.
Other notable benefits include one built-in USB port for charging USB-compatible devices and a simple using process. I only have to press the top button to activate my favorite and most utilized snooze function.
This alarm clock with charging port has a rather basic design that's not as visually attractive as other options. It'll become an eyesore within some bedroom decorations. So buyers will need to consider whether it fits in their bedrooms before spending money on this option.
Compact construction with large white LED numbers
Easy to adjust brightness levels from 0-100%
5 convenient alarm sound options (beep, buzzer, bird sound, soft music, piano)
Built-in USB port for charging USB compatible devices
Simple using process with top-button snooze function
Design isn't visually attractive
Overall, I'm not overly concerned with my bedroom alarm clock's appearance. I simply want it to wake me up in the mornings, which this alarm clock USB charger does very effectively. But I could see how someone else might feel differently.
4. ANJANK Small Digital Alarm Clock Radio
Buyers seeking convenient products will have a hard time finding a more well-equipped option than ANJANK's Digital Alarm Clock Radio. It checks off almost every feature and quality that I consider necessary for these devices.
It starts with its built-in FM radio with an adjustable sleep timer. Music is a massive part of my life, making a sleep timer an excellent addition. After all, I can set the device to play music anywhere between 10 to 120 minutes while I fall asleep.
This device doesn't fail to measure up with its USB charging capabilities, either. It's equipped with two USB ports to charge multiple USB-compatible devices at once. I often use it to charge both my phone and tablet while trying to catch some much-needed sleep.
Users should also love its compact, portable design. It allows for easy maneuvering around a room to ensure finding a perfect location is much easier. Plus, it features a five-level dimmable display to encourage a better sleeping environment for everyone.
This bedside radio alarm clock with USB charger offers dual alarm capabilities with seven-alarm options, as well. It allows users to set two alarms simultaneously, making it a compelling choice for couples.
Furthermore, each device comes with an 18-month warranty for additional buyer protection. It'll be a handy aspect when I inevitably find a way to break this alarm clock with dual USB ports.
I'm not a massive fan of the green alarm control buttons, though. They're difficult to see at night and almost impossible to use when half-asleep.
Built-in FM radio with an adjustable sleep timer (10- 120 mins)
Two USB charger ports for charging multiple devices
Compact, portable design with a five-level dimmable display
Dual alarm capabilities with seven-alarm sounds
18-month warranty for additional buyer protection
Green alarm buttons challenging to see at night
Despite the green button issue, I remain delighted with this bedside clock with USB charger. Its two charging ports and built-in FM radio have made my life easier.
5. DreamSky Compact Digital Alarm Clock
I adore DreamSky's Compact Digital Alarm Clock for a relatively simple reason. It makes using and setting up the device easily with its intuitive button system. Honestly, I can't imagine anyone from kids to the elderly having issues with it.
Of course, this aspect isn't the device's only appealing quality. I also found its practical 9-minute snooze function delightful to ensure my sleeping sessions lasted as long as possible. It allows me to feel a lot more refreshed on those mornings when I simply don't want to start my day just yet.
This alarm clock comes with a convenient, effective USB charging port, as well. It has received rare reviews among buyers for its speed and charging time. I concur with these findings as it charged my smartphone with ease and without issue.
Moreover, the streamlined and compact design is another exciting feature. It allows for easy meshing into most bedroom decors, plus it's filled with a display featuring 2″ LED digits. Buyers couldn't ask for much else from a design perspective.
Its ability to offer effortless brightness adjustment shouldn't be overlooked, either. This aspect is controlled by a user-friendly, comfortable turn wheel that doesn't pinch my fingers.
A few customers did point out that this nightstand clock with USB ports was a bit too loud. These buyers turned to its lowest volume and felt it was still louder than they wanted. I can see where they're coming from because it's a piercing sound.
Intuitive button system for easy using process
Practical 9-minute snooze function
Convenient, effective USB charging port
Streamlined, compact design with 2″ LED digits
Effortless to adjust brightness between 0 and 100 via turn wheel
Piercing alarm sound even on lowest volume setting
But I'm a heavy sleeper who requires an extra loud piercing alarm sound. Otherwise, I won't wake up on time or even acknowledge the alarm. So this issue becomes a beneficial aspect for my needs as a digital alarm clock with USB charging port user.
6. Rocam Alarm Clock for Bedrooms
Freedom of customization is what makes Rocam's Alarm Clock for Bedrooms an exceptional choice. It provides users with a large amount of control over their user experience. It's no more evident than with its night light capabilities.
For instance, each user will have a choice between seven night light colors. I found myself drawn to the sky blue option as it meshed perfectly with my bedroom. But all of these options offer a unique style and character.
The theme of customization only continues with this device's alarm system. Its loud buzzer alarm offers easy adjustment between four volume levels. Each user shouldn't have much trouble finding a level suitable for them.
If these aspects weren't enough, this model also offers a simple-to-operate interface. I didn't even need the instructions to set it up like other options. Aside from the snooze button, its straightforward button controls couldn't have made the process simpler.
Users can also bank on this alarm clock having dual back-side USB charging ports. It ensures that my nightstand is no longer cluttered with wires from various devices. Furthermore, the device makes my life even easier with a sleek LED screen display with large numbers.
I did find the snooze button challenging to push when using this device, though. I first noticed this issue when turning over, half asleep to gain a few extra minutes of sleep. It took me a few tries to activate the snooze function.
Customizable with seven night light colors
Loud buzzer alarm system, featuring four adjustable volume levels
Easy to operate interface with straightforward button controls
User-friendly dual back-side USB charging ports
Sleek, slim LED screen display with large numbers
Difficult to push the snooze button
However, I'm more than willing to deal with this slight issue given its many other benefits. It has managed to bring a lot more positivity into my life than negatives.
7. SHARP Digital Alarm Clock With USB Port
SHARP's Digital Alarm Clock With USB Port earns a place on this list by being an affordable and serviceable alarm clock choice. I rarely come across options that fit both these descriptors as nicely as this device.
One of the main benefits provided by this option is its high-speed front USB charge port. It provides a much more effective and quick charging process than most options. Therefore, it can provide my tablet or iPhone with enough juice to keep them running effectively.
I was also thrilled with its adjustable alarm sound. Each user gets two choices between a high or soft alarm setting when using this device. In my case, I went with the higher sound to ensure it actually woke me up when needed.
SHARP did an excellent job making it versatile enough to work with almost anyone, as well. It has a simple operation that allows kids, the elderly, and everyone else to use it effectively. Most competing options are often a little too complicated for universal usage.
As for its convenience, the red LED digits are a real benefit. It's another reason why this alarm clock with USB and outlet capabilities is usable for almost anyone. After all, it's easy to read and doesn't provide users with stress or frustration.
But it was a little disappointing to see SHARP didn't include batteries with the purchase. It's a simple addition that could make this alarm clock with USB charging port a little more convenient. It seems like a missed opportunity to add extra incentive.
A more affordable choice
Charges other USB devices quickly with a high-speed front charge port
Adjustable alarm sound (high or soft)
Ideal for anyone with simple operation
Easy to read, bright red LED digits
Batteries aren't included for backup battery
All in all, I'm not going to complain too much about this product lacking batteries. It's an issue that doesn't affect its overall performance. I can easily use my saved money from this affordable choice to buy some when using its backup battery.
8. Welgo LED Digital White Alarm Clock
Peaceful sleeping and alarm clocks aren't always synonymous. But Welgo's LED Digital White Alarm Clock manages to promote a gentle wake-up process. It offers this attribute with its gradually beeping alarm sound.
In other words, this device doesn't simply produce a loud, piercing sound. It'll build its alarm until it gets loud enough for me to wake up without scaring me to death. Honestly, I much prefer this route to wake up with those jarring sounds on classic alarm clocks.
The product's space-saving design is another massive benefit worth noting. Most alarm clocks take up the entire nightstand, but this one will offer a little extra room for a book or phone. Meanwhile, it still provides the always essential LED screen display for convenience.
Adjusting this clock's alarm volume level couldn't be easier, either. Welgo made the process easy to control with levels from 30dB to 90dB. I can't imagine a buyer not finding a sound level that matches their needs.
Welgo did an excellent job with its one USB port and included a 59-inch charging cable. As a result, it makes charging other devices much easier with this alarm clock. Moreover, it has a flexible AC power to encourage a more practical user experience.
But I did notice this white alarm clock with USB port tends to be a minute or two behind. I wasn't the only one to notice this issue, either. Some other customers mentioned it within their reviews.
Promotes peaceful wake up with gradually beeping alarm sound
Space-saving design with LED screen display
Easily, adjustable alarm volume level between 30 and 90dB
One USB port with 59-inch charging cable
Flexible AC power cord for more practical uses
Time can be a minute or two behind.
But this time issue has a simple solution. I simply set it manually to the correct time whenever this issue presents itself on this alarm clock with plug outlet and USB port.
9. Sukeen Digital Alarm Clock with Dual USB Charger Ports
One of the more durable options available would be Sukeen's Digital Alarm Clock with Dual USB Charger Ports. It'll have no issues dealing with regular wear and tear with its construction made from high-quality PMMA material.
Buyers will also enjoy its unique 6.1-inch mirror design. It brings a certain level of style and personality most options often lack. More importantly, I doubt anyone will have issues reading it from a distance or up close.
The product's night mode function was another nice touch. After all, this feature will automatically dim the product's display during sleep time. In fact, it has helped make my sleeping sessions a lot more productive.
I've also benefited greatly from its adequate dual USB charger ports. I haven't had to share a USB outlet with my partner in ages because of this alarm clock. Instead, it charges both our phones at the same without issue.
This alarm clock does a solid job of preventing oversleeping, as well. It does this task with its 5-minute snooze button that keeps users from going too far over their original alarm. Lastly, I will never complain about a device coming with a 100% money-back guarantee.
Sadly, I have rather large fingers that don't mesh well with this option's slim buttons. I've found them a little difficult to press and use compared with other alarm clocks.
Durable construction made with PMMA material
Stylish, 6.1″ inch mirror LED display
Automatically dims during sleep with night mode
Equipped with dual USB charging ports
It prevents oversleeping with a 5-minute snooze button
100% money-back guarantee
Difficult to press slim buttons
The slim button issue doesn't take away from this product's other beneficial aspects. I still utilized the device effectively, even with this one issue. Once I got used to the buttons, it wasn't much of a problem anymore.
10. PPLEE Alarm Clock for Bedroom
The PPLEE Alarm Clock for Bedroom is popular among heavy sleepers. It earns this distinction due to its loud, piercing alarm sound. The product has certainly helped this heavy sleeper get out of bed on numerous occasions.
But it's not only for people who sleep through almost anything. It has proven effective for any sleeper with its four adjustable alarm volume levels. As a result, it can adapt to virtually any situation without much issue.
It's another option with dual alarm capabilities, as well. So I've had no trouble setting up two distinctive alarms simultaneously. It's a godsend for people who don't want to rely on their partners to wake up on time.
Buyers should also pay attention to this product's 7-inch LED display. It comes with five brightness levels to help produce a comfy sleeping environment and easy reading. I haven't a single complaint about this alarm clock's display, which is a rarity with these products.
Furthermore, the effective USB charging port and two selectable time formats are beneficial. Both these features only further confirm this alarm clock as one of the more versatile options available.
PPLEE didn't address one issue with this device, though. It has a lightweight design that's prone to getting knocked off the nightstand. I've managed to do it various times when using this alarm clock inside my home.
Ideal for heavy sleepers with its loud, piercing alarm sound
Four adjustable alarm volume levels
Set two alarms at once with dual alarm capabilities
Large, 7-inch LED display with five brightness levels for easy reading
Fitted with an effective USB charging port
Two selectable time formats (12-hour or 24-hour)
Prone to getting knocked over with lightweight design
But luckily, I've become more cautious with this device. So this lightweight design won't be an issue unless I start being careless again. In any case, this flaw is something each buyer needs to consider before spending money on it.
11. REACHER Alarm Clock with 2 USB Charging Ports
Our final option, REACHER's Alarm Clock with 2 USB Charging Ports, offers a dual alarm system with three alarm modes and five natural sounds. In other words, it's one of the more unique options on this list when it comes to alarm capabilities.
But I wasn't only pleased with its alarm system. It also offers a solid 5-inch LED digital screen display with a full-range dimmer. Therefore, it provides a level of convenience and control over a sleeping environment most other USB charging clock radio alarms can't match.
This alarm clock doesn't overcomplicate the operation process, either. Instead, it provides simple, well-constructed control buttons that are comfortable to use. A few customers even noted these buttons as a positive within their reviews.
Another exciting feature was this alarm clock's 9-minute snooze button. Of course, I've talked about snooze buttons at length in prior reviews, but this one is unique. It limits a user to using the snooze button a maximum of seven times, which is helpful for a heavy snoozer like myself.
I also have to mention this dual alarm clock with USB charging is equipped with two practical USB ports. It had no trouble charging my iPhone and my partner's Android smartphone simultaneously.
But this alarm clock with dual USB ports does have a downside. It doesn't automatically reset after a power outage, which can be a bit of a nuisance. Buyers should consider this issue before making a final decision.
Dual alarm system with three alarm modes and five natural sounds
5-inch LED digital screen display with full range dimmer
Simple, well-constructed operation control buttons
Practical 9-minute snooze button (7-time maximum usage)
Two, practical USB charging ports
It doesn't reset automatically after power outages
In the end, this alarm clock with USB charging ports is a very appealing option. I could see it being an effective device for many potential buyers with its long list of features.
What to Look for When Buying Alarm Clock With USB Ports
Looking for a suitable alarm clock with USB ports or clock charging station is more complex than people assume. But I've boiled down the process to five essential considerations. Each one will help you develop a picture of what makes up your perfect alarm clock/USB charger device:
Number of USB Ports
One of the first things to consider is the number of USB ports. Most USB alarm clocks will come with one to three charging ports. You'll also come across options with more, such as four or five, but these devices have a higher price tag.
As a result, you'll need to determine what number suits your particular situation. Most buyers choose options with at least two ports for more flexibility. But again, it'll come down to your specific needs regarding the devices that require charging.
Settings
High-quality alarm clock USB charging devices will have multiple settings for volume and display brightness. You'll also find them to have various capabilities for their snooze functions and other impressive aspects. Finally, I should mention that some options will come with additional features, such as a built-in radio or temperature tracking.
I'd recommend doing significant research into these features before making a decision. After all, it's essential to know whether an alarm clock can meet all your expectations. It's the only way to ensure you're making the right choice.
Display
Your alarm clock needs to have an easy-to-read display. In other words, you shouldn't have any difficulty determining the time from across your bedroom. So it would make sense to choose an alarm with the largest display possible.
Another essential component to consider is the display screen's coloring. Most traditional options will have red numbers, but I prefer a softer color like blue. It's a lot less irritating to my eyes at night than what I've experienced with those classic options.
Design
An alarm clock's design doesn't only consider its appearance, even though it's an essential aspect. But I also recommend considering other similar elements, such as button placement or cord length. These aspects will impact how much you love your new alarm clock.
You'll want to think about the placement of your clock's USB ports, as well. Most ports will be located on the back panel to preserve a sleek and attractive front surface. But honestly, I find front-placed USB ports less awkward to use.
Furthermore, the alarm clock's design needs to be durable and slightly heavy. This construction will provide a capability to deal with the wear and tear of daily usage. After all, these devices will end up being knocked over at some point.
Ease of Use
The top-tier alarm clock with outlets and a USB charging port will make using it simple. It won't have an overly complicated setup or difficult adjustment settings. You can make sure to avoid these issues by reading through customer reviews and manuals of each potential option.
These resources will offer detailed insight into the alarm clock's using process. From there, it won't be too difficult to determine whether you feel comfortable with the device.
Cost
Alarm clocks with USB ports will differ when it comes to pricing. To counteract the variation, each buyer will need to build a budget based on their specific wanted features. For example, if I wanted an alarm clock with USB port and Bluetooth, my budget would need to consider the higher cost.
Once you establish a reliable budget, this process becomes more manageable. It'll help limit the available options to a smaller, more confined selection. Due to this, looking for advanced options like an AM/FM clock radio with USB charging port won't even be difficult.
Why Do You Need an Alarm Clock With USB Ports
The main benefit of alarm clocks with USB ports is charging other devices while you sleep. You can expect to work with any device with USB compatibility, such as tablets or phones. Plus, these devices will reduce the stress put on your electrical outlets within your bedroom.
Is There Any Alarm Clock With USB-C Ports in the Market
Yes, there are various alarm clocks with USB-C ports. It might require more searching to find them than with traditional models. But these devices do exist for people who want an alarm clock with USB-C port capabilities.
Where to Buy an Alarm Clock With USB Ports
Amazon is my preferred option when buying alarm clocks with USB charging ports. Their selection and prices are often much better than what the competitors offer. But if you aren't fond of using Amazon, places like Best Buy or Target will also have solid choices.
Conclusion
If you follow our guide, finding the best alarm clock with USB ports shouldn't be too difficult. It'll help manage the overwhelming number of options and determine your preferred features. You should then have no issues selecting one that meets your expectations.
But if you still have issues, feel free to use our comment section. I'll make sure to answer each post as soon as possible. Thanks for reading!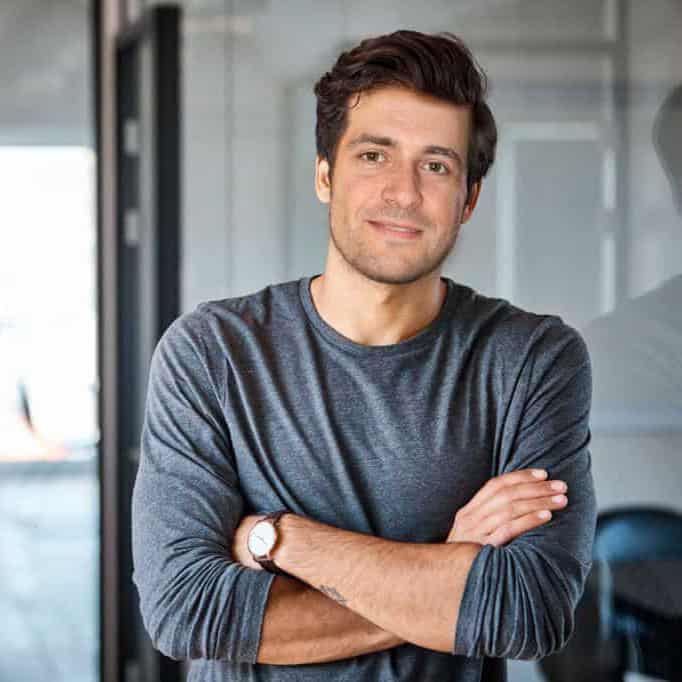 I am the last member to join Revolar and might be just the luckiest to work with dedicated people like Teddy and John. Our team has established a process where my only job is writing the best content to deliver incredible ideas and guides.