A vulnerable and an unsecure house can be an easy target for thieves and robbers, especially if it is not located in a remote place. That is why having a fence is a must to block the eyes and presence of unwanted guests.
However, having a fence and a fence gate may not be enough to secure your home and family, unless your fence gate is properly locked. In this article, I will show you the steps on how to lock a fence gate.
Step-by-Step to Lock a Fence Gate Latch
What You Need:
Before diving into the steps on how to install vinyl fence gate locks, you might want to prepare the following necessary tools and materials:
Gate latch set- Make sure your set includes the latch and the appropriate screws.
Impact wrench – If you do not have an impact wrench, a manual wrench will do. However, it might take more time to install a lock for vinyl fence gate.
Socket Set – The socket set will serve as your options for your impact wrench, since some of the screws may require a specific socket for the impact wrench.
Gate Lock
Detailed Steps:
Now that you have prepared the needed materials for the installation, follow these simple steps to set a gate lock for vinyl fence:
Step 1: Mark the positions. With your pencil or marker, mark the positions for your lock and the latch itself, making sure they are flushed and aligned.
Step 2: Set your lock. Put your lock on the marked position.
Note: Some vinyl gate locks are reversible and can be installed from both sides. If you find yourself having a reversed lock, you can flip the plate and the spring of your lock.
Step 3: Prepare your impact wrench. With the correct socket, insert your screws onto your impact wrench.
Step 4: Screw your lock. Make sure that the screws are tight enough where the lock cannot be rocked back and forth.
Step 5: Set your gate latch. Put your gate latch on the marked place of the fence door.
Step 6: Screw the latch. Make sure the screws are tightly fixed onto the latch, not allowing any movement except for the lever.
Note: the latch may use a different type of screw. This means that you have to switch to another socket for your impact wrench.
Step 7: Test your fence gate latch. Open and close your fence gate, making sure that it can be opened smoothly, and it is tightly secured when you close the gate.
Note: If you installed a self-locking backyard gate lock, the fence gate should automatically lock whenever you open and close your gate.
Step 8: Install your lock. Depending on the gate lock you have, install your gate lock on the latch.
Step 9: Test your gate lock. Try to open your fence gate while it is locked to see if the lock stays put.
What is the Best Lock for a Fence Gate?
There are different locks that serve the same purpose of making sure your home is secure. This is why the best lock for your fence gate may not be the best for others.
Generally, the simplest and best gate locks for wooden fence are padlocks. Padlocks, due to its reliability, can offer security without being too tricky to install or reset if you lost your key and forgot its combination.
However, if you think that padlocks are not for you, here are other alternatives for padlocks as lock for your fence gate:
1. Electronic keyless locks
If you are the type of person who doesn't want to carry keys around, you might want to choose electronic keyless locks, since you will just have to memorize the code and unlock your fence gate, just like a vinyl fence gate combination lock.
2. Smart lock
If your house's doors and locks are already equipped with smart locks, you might want to opt for a smart lock, so that you can open your fence gate with your phone.
3. Keyed door
If going technological is not the way for you and you have a wood gate lock, try having a keyed door for your fence. In this way, you can open your fence gate with key.
4. Mechanical keyless lock
These keyless gate locks are perfect for you if you don't want to carry keys with you but want to stay traditional. Some of these locks require you to unlock the gate with code mechanically.
5. Keyed latch
If putting a deadbolt inside the gate frame of your fence is out of discussion, try installing a keyed latch.
Should You Lock a Fence Gate?
Yes, you should lock a fence gate. Making sure to lock a gate latch will not only keep other people away from your family and property, but it will also prevent your family from going to dangerous places outside your house.
Especially when you have children and your house is located near the road, you might want to make sure that the outdoor gate lock is locked so that your children can avoid being involved in vehicular accidents.
It would also keep your pets, especially dogs, from biting people from the outside, which could cost you money and time.
Conclusion
Choosing the right fence lock for your fence gate should be in your best interest. Compare, contrast, and study gate locking mechanism of a fence lock to make sure you have top notch security.
Knowing how to lock a fence gate is the major step in having a safe and secure home. With a secure fence gate, you can put your worries to rest and enjoy life.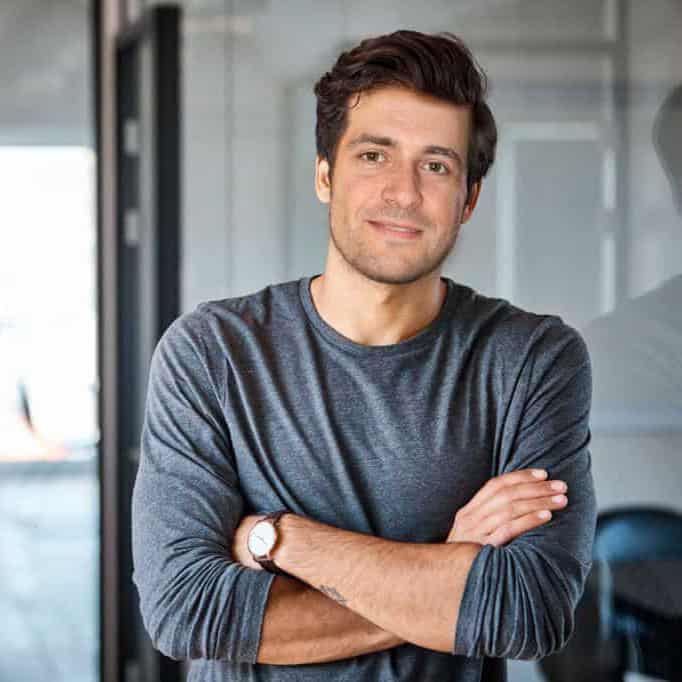 I am the last member to join Revolar and might be just the luckiest to work with dedicated people like Teddy and John. Our team has established a process where my only job is writing the best content to deliver incredible ideas and guides.