Getting high-quality locks isn't enough when concerning home security. If you can't set them up properly, these locks won't do much good. It's why getting the best door lock installation kit is pivotal.
These sets will ensure the installation gets done correctly and without much frustration. Your locks will then be secure and a nightmare for thieves to crack. But finding the perfect one isn't always the easiest task.
After all, several essential factors will play roles in your final decision. Here's a quick little overview of what needs consideration before choosing a suitable option:
The Number of Included Parts: Each kit will come with a different number of parts. A buyer has to examine every piece and determine whether it's necessary. There's no point in paying more for extra inclusions when they aren't needed.
Depth Stops: A depth stop will be an integrated aspect of any top-tier or professional door lock installation kit. These parts help make drilling a lot less stressful and safer. Buying one of these kits without them is only asking for trouble.
Self-Centering Mechanisms: Accuracy plays a massive role in the effectiveness of placing holes into a door. High-quality options will provide self-centering mechanisms to help produce precise, centered holes for better performance quality.
We've also compiled a list of the 14 best kits with reviews for each one. These discussions and our detailed buying guide will help make the buying process less burdensome. Let's not waste any more time and find your perfect choice!
| | | | | | |
| --- | --- | --- | --- | --- | --- |
| Top | Product name | ✅ Pros 1 | ✅ Pros 2 | ✅ Pros 3 | |
| 1 | Dewalt D180004 | Versatile to fit most lock sizes | Works on wood or metallic doors | Durable M3 steel hole saw | Details |
| 2 | Irwin 3111001 | User-friendly overall design | Easy, 4-step installation | Durable, simple-to-use carbon hole saws | Details |
| 3 | Ivy Classic 27003 | Available at an affordable price | Easy drilling with sharp hole saws | Versatile with four adjustable sizes | Details |
Best Door Lock Installation Kit Reviews
1. Dewalt D180004 Bi-Metal Door Lock Installation Kit
The Dewalt D180004 Bi-Metal Door Lock Installation Kit starts off our list with a solid set of features. I would have to begin with this option's impressive versatility when compared with its fellow choices.
For instance, this kit's versatility allows it to fit most locks used in today's doors. As a result, I could use it on several doors inside my house when installing locks. It even works on both wooden and metallic doors, making my life easier as I didn't need to buy separate installation sets.
This choice's hole saw was another aspect that caught my eye. It's made from durable, high-quality M3 steel to ensure its longevity and stellar performance. Due to this, the saw had no problem working in multiple capacities when I was trying out this kit.
I was also thrilled with its backing plates that have a good reputation for warp resistance. It's another aspect capable of extending the entire kit's lifespan even further. Meanwhile, the c-clamp design was a pleasing aspect to me as it allowed me to clamp it without using any tools.
My only wish is that this kit came with a spade-bit to make cutting a hole for the deadbolt easier. The lack of spade drill bits could make this Dewalt door lock installation kit inconvenient for some users.
Versatile to fit most lock sizes
Works on wood or metallic doors
Durable M3 steel hole saw
Backing plates resist warping for longevity
C-clamp design provides tool-free clamping
Doesn't come with a spade-bit
Luckily, I found a workaround using a 1″ hole saw to make the deadbolt hole. It became a reliable installation kit for my needs, even with this minor inconvenience.
2. Irwin 3111001 Door Lock Installation Kit
Irwin's 3111001 Door Lock Installation Kit made my life less stressful when setting up locks on my home's doors. Its overall user-friendly design ensured a clumsy person like me could do the job. After all, the entire task took four steps.
One of the main reasons for this easy installation is the durable carbon hole saws. It was simple to use them and cut openings into wooden doors. Therefore, installing handle and lock sets became an uneventful task in my home.
I also found myself liking the self-centering jig. It keeps things simple when moving from job to job as it can adjust to varying sizes. Due to this, I wasn't stuck with a predefined width that limited the kit's functionality.
Irwin including a hinge template, bolt plate template, and router bit didn't hurt matters, either. These additions only further escalated the kit's convenience levels. I was ready for any task regarding installation locks on wood surfaces.
But sadly, its saws are only compatible with wood and won't work with steel doors or metal doors. It limited the kit's versatility more than I would've liked. Anyone looking for an option that could work on multiple door types would need to make another selection.
User-friendly overall design
Easy, 4-step installation
Durable, simple-to-use carbon hole saws
Self-centering jig adjusts to various sizes
Router bit, hinge, and bolt plate templates offer further convenience
Only compatible with wood
Overall, this Irwin door lock installation kit is a practical choice for wooden doors. But homeowners shouldn't expect it to work well in another situation. The ad description might say different, but I can confirm these saws aren't going to work on metal.
3. Ivy Classic 27003 Door Lock Installation Kit
One of the more affordable options would be Ivy Classic's 27003 Door Lock Installation Kit. But it's not only on this list for its low price. It offers some other features that I found rather intriguing and worthwhile.
For instance, I like this kit's sharp carbon steel hole saws. They made drilling into my wooden doors a breeze. Honestly, it was more impressive than I expected from one of the more affordable choices available.
The snap-lock arms were another trait to grab my interest. I was impressed with the tight grip offered by them and their ability to prevent scratches on my doors. Sadly, most of my other experiences with door lock installation kits delivered underwhelming results in both areas.
I found myself liking the versatility of this kit, as well. It can adjust between four sizes to provide multiple uses on different wooden doors. I'm never going to complain when an available product isn't just a single-purpose item.
Another notable positive was the fast shopping offered by Ivy Classic as my package arrived earlier than expected. But, of course, I wasn't the only one to experience this unexpected benefit, as noted in other customer reviews.
I only wish the kit had come with screws. I'm not too bothered, though, since this item is otherwise impeccable.
Available at an affordable price
Easy drilling with sharp, carbon steel hole saws
Snap-lock arms for tighter grip and scratch resistance
Versatile with four adjustable sizes
Fast product shipping
In the end, I found this product more than capable of meeting my needs. Its versatility and price made it a great purchase.
4. Ryobi A99DLK4 Wood/Metal Door Lock Installation Kit
Precision often seems like an unattainable goal with these products. But Ryobi's A99DLK4 Wood/Metal Door Lock Installation Kit makes our life easier with a singular focus on this attribute.
For instance, it's a complete set with every required tool for installing a locking mechanism inside a door. It had saws, backsets, pilot/arbor bit, and various other crucial parts. It was nice not having to buy additional pieces for once.
The backsets were particularly impressive with their dual adjustment mechanism. It made aligning them into the proper position easier than with other sets. Its auto-strike locator also improves accuracy and removes the need for manual measurement, which is a plus.
As a result, I didn't have to grab my old-fashioned measuring tape and do any measuring. The spade bits were a valuable addition, too, as Ryobi optimized their design for various drilling angles. It made getting angled holes into the frames easier.
Lastly, I must mention this set's stylish green design. This aspect keeps the collection from looking like an eyesore when it's being used. It's a welcome addition that doesn't often see much attention within this marketplace.
But someone I know did encounter a shipping issue with this Ryobi door latch installation kit. Theirs arrived with the pilot/arbor bit missing, which caused quite an inconvenience.
A complete set
Backsets with dual adjustment mechanism for easy alignment
No manual measuring with accurate auto-strike locator
Optimized spade bits for angled holes
Stylish green design
Shipping issues (pilot and arbor bit missing)
Thankfully, these shipping issues were more isolated incidents than a common trend. If the kit does arrive intact, there's no reason to expect it'll cause problems.
5. DEWALT D180005 Hole Saw Kit
The DEWALT D180005 Hole Saw Kit does a decent job of ensuring a non-problematic user experience. After all, the 11 most common hole saws are inside this one kit.
Their sizes range from ¾ inches to 2 ½ inches, making the kit usable for multiple purposes. I was a little overwhelmed by how many uses there were for this set inside my home.
The hole saws' construction with teeth wasn't anything to overlook, either. It reduces chipping significantly when drilling into the door frame. Unfortunately, my past door lock installation kits weren't successful in this regard.
Its fast plug ejection was another appealing attribute. It allowed me to remove the plug quickly whenever the need arises. Therefore, I found it a safer user experience than I've had with other options.
Dewitt included a durable, molded case to help keep the items organized, as well. It's a godsend for someone like me who loses things. In addition, it provides me with little excuse for misplacing anything.
But I did have an issue with the pilot drill bit bending after using it for the third time. It wasn't a huge issue, though, as the option does come with a replacement parts kit.
Contains 11 standard holes saws
¾ to 2 ½ inch size range for multiple uses
Reduces chipping with saws' teeth construction
Fast plug ejection offers a safer user experience
Durable, molded case for easy organization
Pilot drill bit bent on the third use
Aside from the pilot drill bit's bending issue, I didn't experience any other problems with this kit. It did what I wanted and didn't make me pull my hair out with frustration.
6. Irwin 3111002 Bi-Metal Door Lock Installation Kit
Our next option, Irwin 3111002 Bi-Metal Door Lock Installation Kit, has a reputation for providing a high degree of durability. It earns this distinction with a well-crafted overall design, which shouldn't have any issues lasting more than a few years.
Honestly, each piece of this set felt capable of withstanding wear and tear. I even dropped a part or two in an accident and didn't notice any damage. So it should be a solid choice for anyone prone to breaking things like myself.
I found myself pleased with this kit's versatility, as well. Its bi-metal hole saws are a good example because they work for both metal and wood surfaces. Due to this, the set has a broader application than many competitors.
The option's adjustable, self-centering jig also helps because it can fit all standard door widths. I had a hard time finding a door inside my home that didn't work with this set. Plus, installing locks with this kit only took a manageable 3-step process.
Irwin even threw in a decent nylon bag for easy transport and storage. Therefore, it put together a rather impressive array of features for a would-be buyer.
However, using the kit's latch plate template cut outs was a bit tedious. It had a habit of slipping and making the task more tiresome than expected.
Highly-durable design
Bi-metal hole saws for metal and wood doors
Self-centering jig fits standard door widths
3-step setup process
Nylon bag for easy storage and transport
Slipping issue with latch plate template cut outs
But if you're careful enough, the slipping issues shouldn't be much of a problem. Its other top-tier features made this slight issue worth dealing with for me.
7. Mibro 300681 Door and Deadbolt Lock Installation Kit
Mibro's 300681 Door and Deadbolt Lock Installation Kit could be a solid fit for someone with limited deadbolt or lock install experience. The kit's easy-to-use guide template provides a simple procedure that won't take much time or effort.
Honestly, I had my locks set up in a matter of minutes with this template. It only took following a simple 3-step process to set up deadbolts and locks with ease. I couldn't ask for much more as a person who isn't the most skilled with tools.
It was also intriguing to see this option come with four buying quantities. It'll help ensure this option can meet more needs for various jobs rather than one or two. For example, the 3-pack or 4-pack would best suit me as numerous applications around my house need locks.
I wouldn't have to pay a fortune for these options, either. Each one comes with an affordable price. Plus, Mibro offers and honors a friendly return policy if I ever felt these sets didn't meet my particular needs.
It would be even better if they made the jig from something other than plastic. The material isn't known for its durability and could prevent long-term usage. Buying a higher quantity might come in handy to ensure there's a backup plan.
Easy-to-use guide template
Simple 3-step deadbolts or locks setup
Four buying quantities for multiple uses
Available at a budget-friendly price
Return policy included
Jig's plastic construction lacks durability
But I do feel like the kit's lower price tag does make up for this one issue. As a result, it's an attractive choice for a bargain buyer who wants a quick solution like me.
8. Craftsman CMAH1MDL Hole Saw Kit
Installing a new lockset is relatively easy with Craftsman's CMAH1MDL Hole Saw Kit. It offers a simple, straightforward process that I didn't have much trouble doing. The reason for this simple setup comes from its well-crafted parts and features.
As with other prior options, a self-centering jig should start the discussion. It made adjusting to every standard width and backset effortless. Plus, the two bi-metal saws (1-inch and 2 ⅛-inch) are powerful enough to go through both wood and metal surfaces.
I like the ease of adapting the kit for power drill application, as well. The entire process is simplified with this set's pilot drill bit. I didn't have any trouble using it as a guide for both hole saws when going through my door's surfaces.
It was also a little shocking to see the product available at such an affordable price. Finding another option with these many positive features at a low price would be tricky. Therefore, it could be an effective choice for anyone shopping on a budget.
However, I do have to say that the jig did move more than expected when drilling. The process itself was easy enough, but I did have to drill slowly to stabilize it and prevent any movement.
Easy setup process for installing locksets
Adjustable, self-centering jig fits standard widths and backsets
Two powerful Bi-metal saws (1-inch and 2 ⅛-inch)
Suitable for wood and metal
Includes a pilot drill bit
Won't break the bank
All in all, the jig's stability issue did make the kit a little burdensome. But if I remained careful, it went right into place and turned into an efficient Craftsman tool.
9. Milwaukee 49-22-4073 Door Lock Installation Kit
One of the more well-crafted available sets would be Milwaukee's Door Lock and Deadbolt Installation Kit. Every piece within this collection is made from heavy-duty, durable materials to ensure long-term usage.
In particular, this option's included saw stands out with its ice-hardened technology. It felt more durable and powerful than what I had come to expect from different brands. Plus, it drilled holes faster than an average installation kit saw.
But the set's durability wasn't the only aspect that I found intriguing. It also included an auto-centering guide mechanism that most deadbolt installation kits don't feature. Finding the perfect alignment spot with this auto-centering drill guide couldn't be much easier.
The anti-splinter depth stop was helpful, as well. It stopped the drill bits from blowing my door frame when I was a little less careful than required. Due to this, this Milwaukee door lock installation kit kept me from doing surface damage to my front door.
Moreover, it offers side slots that allow me to easily access plugs for my hand tools. I ended up saving a considerable amount of time during the drilling process.
Honestly, I don't often complain about difficult packaging, but this kit gave me no choice. Milwaukee made opening it a true challenge, almost impossible without tools.
Every piece constructed from heavy-duty materials
Durable, powerful ice-hardened saw offers fast drilling
Auto-centering guide mechanism for easy alignment
Prevents surface damage with anti-splinter depth stop
Time-saving side slots
Packaging is hard to open
But I can't complain about its performance after getting through the packaging nightmare. Its powerful saw, auto-centering guide mechanism, and anti-splinter depth stop made the frustration worth my time.
10. Ryobi A99DLK3 Wood Door Lock Installation Set
The Ryobi A99DLK3 Wood Door Lock Installation Set didn't have much issue securing my locks and installing them correctly. It's a solid choice with decent features that any homeowner can use effectively.
One of these features would be its auto-strike locator that removes any need for those awful manual tape measures. As someone who hates doing any measuring, this feature caught my eye quickly.
It made finding the proper placement an uncomplicated process each time. In fact, the entire installation process was easy once I got the hang of it. The plastic template shows precisely where I needed to bore holes, which kept it fairly straightforward.
The speed of its arrival caught me by surprise, as well. It arrived several days ahead of time and was in tip-top shape. I wasn't the only one to experience it, either, as this was mentioned a few times within other customers' reviews.
Other notable features include being compatible with standard backsets, 1 ⅜ inch -1 ¾ inch thickness range, and an arbor with a pilot bit for easy power drill usage. Each of these inclusions only further increases its overall convenience level.
But even though the template was easy to follow, the instructions were confusing and didn't provide enough detail. Ryobi could have certainly made them a bit more clear.
No manual measuring with auto-strike locator
Easy to follow, plastic template
Fast shipping
Compatible with standard backsets
1 ⅜ inch -1 ¾ inch thickness range
Arbor and pilot bit for easy power drill use
Confusing, unclear instructions
At first, the instructions did throw me off a tad. But I figured it out quickly and made the kit work well for my situation without them.
11. Pro-Lok INJIG-KJ Door Lock Installation Kit
This next option, Pro-Lok's INJIG-KJ Door Lock Installation Kit, is a known favorite among professional installers for several reasons. It provides a user with enough components to set up a lockset or deadbolt onto a door with ease.
Of course, it begins with "The Killer Jig," which has impressed me with its sturdiness. I didn't experience any spillage when drilling, which is rare with these products. Instead, it made boring holes for locks and latches an effortless process.
This jig's lightweight aluminum construction is worth mentioning, as well. It should ensure the component remains in good shape over several uses. In other words, I'm not expecting to use replacement parts anytime soon with this one.
I liked the heavy-duty quality of the multiple spur and auger bits, as well. There's no reason to believe that these components won't last a long time. The strike locator certainly made my life easier, too, by improving the accuracy of this entire process.
Its ultra-durable carrying case was another appealing touch. It should have no issues keeping the tools safe when they aren't being used. I doubt even falling objects would cause much damage.
But this kit's solid features and included parts come with a high price. It's easily our most costly choice among these excellent kits.
Sturdy, durable jig with lightweight aluminum construction
Perfect for boring holes for latches and locks
Heavy-duty spur and auger bits
Strike locator improves installation accuracy
Ultra-durable carrying case for set protection
Given its higher price tag, a decision will need to be made about whether these features are worth the extra cost. I could see how buyers could easily fall on either side.
12. Ivy Classic 27001 Bi-Metal Door Lock Installation Kit
Using one of these sets doesn't need to be a complicated process. Ivy Classic's 27001 Bi-Metal Door Lock Installation Kit certainly paired well with my doors. I could even work through my limitations and use it effectively.
One of the main reasons was its included template having snap-lock arms. It offered easier adjustment when selecting the correct width and backsets for particular situations. Its range was impressive as it can fit thickness from 1 ⅜ – 1 ¾ inch and backsets from 2 ⅜ -2 ¾ inches.
The set's two bi-metal saws (1-inch and 2 ⅛ inches) offered a bit of versatility, as well. They ensured that I could use this installation kit in more ways than expected. Plus, their M-3 cutting edge provides fast results.
Adapting this product to work with a power drill was easy enough, as well. It comes with an HSS arbor/pilot drill to ensure the process goes smoothly. It had no problem guiding the saws through metal or wood surfaces when I was using it.
However, the template itself did cause issues with being a little slippery. It required me to be cautious when drilling holes into their placements.
Easy to use
Adjustable snap-lock arm template design
Fits 1 ⅜ – 1 ¾ inches thickness and 2 ⅜ -2 ¾ inches backsets
Two Bi-metal hole saws with M-3 cutting edge (1-inch and 2 ⅛ inches)
HSS pilot drill adapts well to power drills
Suitable for wood and metal surfaces
Slipping issues with guide template
But even with the slippery template, the kit was pretty easy to use. Its easy using process and versatility made the hassle from the template worth it.
13. Big Horn 70125 Wood Door Lock Installation Kit
Big Horn's 70125 Wood Door Lock Installation Kit is one of the most extensive options on our entire list. I would imagine this option is a kit most professionals could find helpful in their day-to-day jobs.
One of my favorite aspects was its inclusion of a quick-release adapter. It firmly locked the drill bit into place and ensured a much easier drilling process.
I liked this set's three carbide spur bits, as well. These bits are perfect fits for various deadbolts and meshed well with the one in my home. More importantly, installing them with the latch and strike templates allows for a quick and easy setup.
The set's included carrying case was also impressive. I placed it into my storage area and didn't encounter any issues even when other items landed on it during a storm. It's proven to absorb impact well and keep things safe from any damage.
As with most of these kits, this option has an adjustable jig. It can adjust from 2 ⅜ inches to 2 ¾ inches, which should fit most doors without issue. I certainly didn't have any trouble using it on any of the ones inside my home.
But I did have to spend a small fortune to procure this kit. It's among the high-priced options within this marketplace.
Quick-release adapter promotes steady drilling
Three carbide bits for various deadbolt installations
Latch and strike templates provide an easy, quick setup
Case for protection
Adjustable jig (2 ⅜ inches to 2 ¾ inches)
Among the high-priced options
Overall, its higher price doesn't scare me away because it's backed up with high-quality performance. But some other buyers will likely feel the opposite.
14. Brufer 222023 Hole Saw Assortment Set
Our final option, Brufer's 222023 Hole Saw Assortment Set, doesn't stand out from the competition in many ways. But it earned its way onto our list by being affordable and working with most standard lock sizes.
The included four saws allow for this almost universal usage with door locks. It doesn't hurt that each one has aggressive cutting teeth for more practicality. As a result, it makes using each individual saw much easier and less time-consuming.
I didn't only find success using these saws on doors, either. These saws are suitable for installing locks or knob locks on cabinets and drilling into desks. I had no trouble finding various purposes for this set inside my home.
Overall, I found this kit to be a rather impressive bargain buy. It didn't knock my socks off, but it did the job for a cost that didn't keep me up at night. Brufer was even kind enough to offer two buying quantities (3-piece or 5-piece). I found myself leaning towards the 5-piece as I had multiple areas where I'd require this set.
More importantly, it's worth noting that I couldn't find a single flaw worth mentioning about this set. It does its job in an unspectacular but effective fashion that I respect.
Not expensive at all
Works with most standard locks
Four saws with aggressive cutting teeth for easy and quick use
Suitable for various purposes (cabinets, doors, desks)
Two buying quantities (3-piece or 5-piece)
In the end, Brufer did a decent job creating an effective and affordable solution. It could meet expectations as a quick fix option or hassle-free product.
What to Look for When Buying Door Lock Installation Kits
Finding the best door lock installation kit or installation set is not as simple as choosing the first available one on Harbor Freight or at Home Depot. Let's remove this difficulty by discussing a few critical buying factors:
Number of Included Parts
Every kit will have a different number of door lock installation tools. But don't fall into the trap of thinking a large amount is better than a smaller one. You'll need to research each option to ensure it contains every part necessary for a proper install.
In some cases, there will be sets that only require three parts for the entire installation. The goal is finding an option which is as uncomplicated as possible.
Easy Access Slot
Homeowners shouldn't take a lot of time prepping for this installation process. As a result, it's a good idea to consider getting an option that provides easy slot access. These models will offer straightforward access to the side slots and only require hand tools.
Anyone who considers themselves inexperienced might feel better with these options. After all, you won't need any complicated tools or excessive prep time.
Depth Stop
Depth stops are another massive consideration for any install kit buyer. Most door locks or door latch installation kits will come with these depth stops as they make it easier to drill holes into surfaces. Due to this, the process of drilling holes becomes a lot less dangerous and difficult.
The depth stop will even prevent the bit from blowing into your door when it gets too close. Therefore, it's easy to see why it's a crucial piece to any excellent kit.
Clamp
In most cases, a door lock or door knob installation kit will use a screwing mechanism. These mechanisms do have a reputation for working well, but it's common for them to leave scratches on the surface, which is unacceptable.
Honestly, it's not something that I ever want to see on my finished door. I don't think anyone reading this article would, either. Buying an option with a clamping mechanism would be a more ideal option.
Self-Centering Mechanism
Homeowners will also need to consider accuracy when placing holes into surfaces. But like most people know, accurately setting centered holes isn't the easiest task. Luckily, some choices come with a self-centering jig or door lock bracket to make this process extremely easy.
Getting a kit with this feature seems like the most logical and user-friendly option for everyone.
What is the Best Door Lock Installation Kit
The best door handle installation kit will change based on each homeowner's needs. But if you follow our buying guide, finding this elusive option won't be difficult.
How Does a Door Lock Installation Kit Work
Each door lock install kit will come with an included manual. If you stick to its instructions, using the device won't be difficult. The type of lock is also a factor in your successful door lock installation. you should learn more like apartment door locks, electronic door locks or biometric door locks to better understand them.
How to Install a Door Lock Using an Installation Kit
The included manual will feature directions regarding an installation process. Each buyer should read and follow them for a smooth, hassle-free install.
Conclusion
Our article should've provided more than enough information to find the best door lock installation kit. It'll then ensure your locks get installed correctly and safely without issue. But if you're still having problems picking the best kit, leave a post in our comment section. I'll answer it as quickly as possible.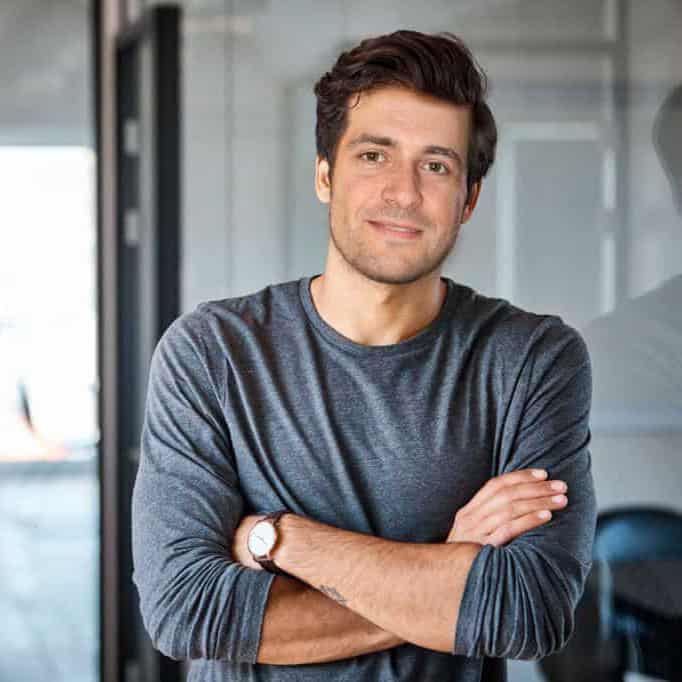 I am the last member to join Revolar and might be just the luckiest to work with dedicated people like Teddy and John. Our team has established a process where my only job is writing the best content to deliver incredible ideas and guides.