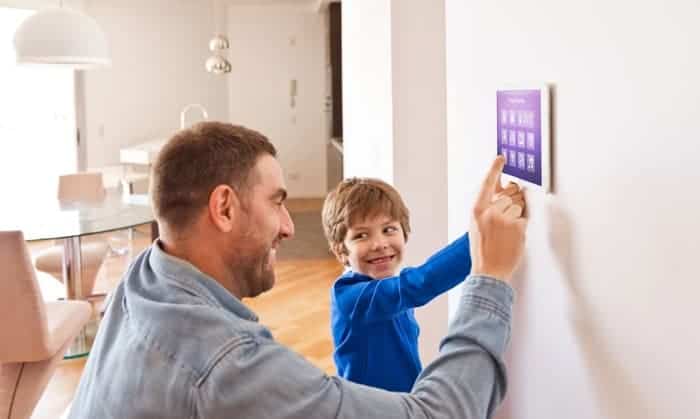 Are you wondering which is better between link interactive vs frontpoint? If you want an affordable yet reliable home security system, Link Interactive will work for you. However, if you prefer more upgraded offers with excellent customer service, Frontpoint is the best option.
Both of the home security systems have unique features. By discovering them fully, choosing the one that will fit your home is easy. Aside from that, you will have the chance to analyze their pros and cons.
Similarities Between Link Interactive and Frontpoint
Started in 1952 in Utah, Link Interactive has built a good track record ever since it entered the home security business. It offers a highly customizable system that is ideal for renters and homeowners.
On the other hand, Frontpoint commenced in 2007 in Virginia. Although it is more costly than its competitors, the business is one of the frontrunners in DIY security. It enables the homeowners and renters to move into other houses without leaving their home security devices.
When it comes to quality, both have smart home options. They can ensure the security of your home through motion sensors and garage door sensors. Aside from that, your family will be kept safe through the monoxide detectors and cameras.
Concerning the contracts, Link Interactive and Frontpoint will give you an option to have a contract to pay it over time. The contract may last for one to three years, depending on your choice.
In terms of installation, you need to do it by yourself for both security systems. Others may find it practical, especially if they have knowledge in this area. However, some may find this burdensome and prefer professional installation.
You will also enjoy the advantages of cellular monitoring with Link Interactive and Frontpoint. If there is an alarm, the signal may be directed to the central station so it can send an emergency dispatch automatically or it can be sent to you if you want to contact authorities on your own.
Benefits of Link Interactive
Link Interactive is one of the best choices for DIY security because of the variety of smart options and the reliable cellular connection. Security systems may look the same but there are unique features that you should know about Link Interactive.
Cheaper monitoring than Frontpoint
Professional monitoring will save you from the hassle of contacting the authorities by yourself if the alarm starts to signal. If you are concerned with your monthly budget, the price of the monitoring of Link Interactive is less costly compared to Frontpoint.
In terms of the price of monitoring, Link Interactive only ranges from $30.99 to $44.99 while Frontpoint ranges from $34.99 to $49.99. If you are still looking for the former's cheapest deal, then you can try the Standard Plan of Link Interactive that only costs $30.99 a month.
The Standard Plan includes a 24/7 emergency monitoring of the environmental sensors, motion sensors, and entry sensors.
Aside from the emergency monitoring, you will enjoy interaction with home security using your smartphone if you choose a Gold Plan.
Moreover, there is also an Elite Plan that only costs $44.99 that adds video security. However, the prices mentioned are excluded from the upfront costs. If you want to mitigate this, you can choose a 3-year contract with Link Interactive.
Includes medical pendant option for disabled persons
Though Link is not focused on medical alert systems, it includes in its package basic medical alert monitoring. The medical pendant serves as a panic button and remote to make an emergency call to the police or seek medical help.
The pendant works by pressing the button for five seconds. By doing this, a help call will be initiated. The system panel also includes a two-way dialogue. Furthermore, the pendant is water-resistant, and its signal can reach up to 350 feet around the base.
Take note, though, that Link Interactive does not offer any lease to the device. You must buy it and pay for the equipment upfront. The good thing is, it will be yours and it includes a two to three-year warranty.
Allows the customers to choose devices
When choosing the equipment, Link Interactive does not have any predetermined bundles. You can choose the equipment separately. With this, you can choose what you need and not spend money unnecessarily.
The equipment that Link Interactive offers includes door sensors, window sensor, motion detector, smart lock, garage opener, keychain remote, glass break sensor, panic button, carbon monoxide detector, environment detector, smart thermostat, water leak detector, and cameras.
The 2GIG Go! Control Panel already comes free with the monitoring. It has different features such as two-way voice compatibility, color touch screen interface, Z-wave RF protocol, cellular communication, and interfaces in English and Spanish.
Benefits of Frontpoint
Although established later than other home security businesses, Frontpoint has become one of the best choices. Compared to Link Interactive, it garners higher points on its customer service and offers unique components.
Offers unique components
In the area of home automation, Frontpoint is in the lead. Using your smartphone, you can access the security device on Amazon Alexa, Google Assistant, Z-Wave, Yale, and SkyBell. You can enable them using voice commands.
Furthermore, Frontpoint also offers a pet-friendly security system. The motion sensors are programmed to avoid pets that are up to 40 pounds, so there will be no false alarm. There are also guidelines made exclusively for pet owners.
The Frontpoint Hub and keypad also include crash and smash protection. Once a burglar tries to tamper it, the device will automatically send a signal to the company for help. You don't need to worry about burglars anymore.
Excellent customer service
Many reviews commended the excellent customer service of Frontpoint. The customer service representatives offer a walkthrough to see what kind of plan will fit the customers. Aside from that, they are also familiar with every bundle.
Although DIY, the installation is a breeze since the technicians set up everything before the delivery of the package. The installation process will only take 30 minutes of your time, and troubleshooting is speedy.
Concerning the cancellation policies, Frontpoint is also strict like Link Interactive. Though the customer service agents are courteous, you will still be required to write an email 30 days prior to cancellation before your request can be entertained.
Delivers a medical alert system
Frontpoint integrated Life Safety into its plans, so you can get a medical alert system for free. It includes a pendant or a wristband that has a panic button. By pressing the button for two seconds, it will activate.
After you activate the panic button, expect a call from the service provider. In case you fail to answer their call, they will initiate an agreed-upon action that will be discussed with you once you purchase the equipment.
Should you choose Link Interactive or Frontpoint?
If you are more concerned with monitoring price, then you can choose Link Interactive. But if you prefer unique components such as upgraded home automation, pet-friendly security system, and tamper-proof hub and keypad, Frontpoint can provide you with these.
As a medical alert system, both are not dedicated health alert systems. They only provide the basics. With Link Interactive, you need to buy the equipment; however, with Frontpoint, the device is free of charge.
In choosing equipment, Link Interactive will let you buy individually. The benefit of this is you can use your other existing devices if you have any. You also don't need to mind all of the predetermined bundles.n
The excellent customer service of Frontpoint will help you in choosing the right plan for your home and will supervise during the installation and troubleshooting. However, like some other security systems, they also have stringent cancellation policies they adhere to.
Conclusion
Link Interactive is for homeowners and renters who value monthly budget and flexibility more than sophistication. On the other hand, Frontpoint is ideal for those who want to have sophisticated home automation and enjoy excellent customer service.
Both Link Interactive and Frontpoint are leading home security systems; however, you can also consider their similarities and differences to choose the best for yourself. Your budget and your preference will also help you decide on the right home security system.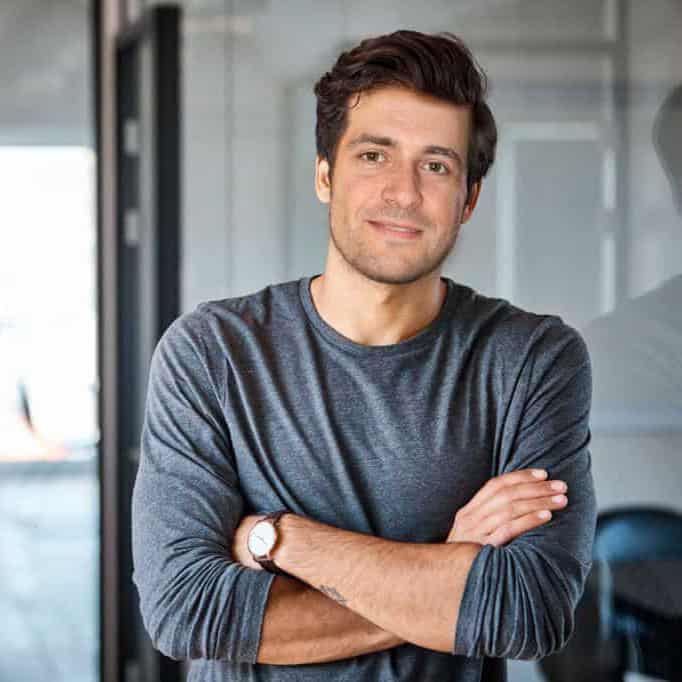 I am the last member to join Revolar and might be just the luckiest to work with dedicated people like Teddy and John. Our team has established a process where my only job is writing the best content to deliver incredible ideas and guides.