Child safety locks are used in cabinets, drawers, and other enclosures to prevent curious kids from accessing possible items that may cause danger to them. They are common devices that most families use to protect their kids.
Indeed, many parents might find it hard if it's their first time trying to install then open childproof cabinets.
Read on to learn how to open childproof lock cabinet here.
Step-by-step to Open Childproof Lock Cabinet
There are many types of child proof cabinet locks, and listed below are some of the most used and quick guides on unlocking them.
1. Magnetic locks
Magnetic locks are the most common for cabinet doors with or without handles. Since this is an interior lock, it's popular among those who want their cabinets, drawers, or enclosures to retain their aesthetics.
Consider a replacement magnet for child lock if you want a hidden lock from your child's attention.
To open magnetic child locks, place the key on the surface of the door parallel to where the lock is on the other side. Doing so will disengage the lock and open it easily.
Then, keep the key away from children's reach because the magnet can easily undo the lock.
2. Latch locks
If you want a lock without magnet, consider buying a latch type. A latch lock is another popular variant when child-proofing your home because it is readily available and easy to install.
A latch lock is straightforward as it prevents the drawer from being fully opened. You just need to push the latch to unlock it, thereby removing the obstruction.
You can position the latch in a way that your kid's fingers can't reach it when the drawer is open. With that, you'll rest easy knowing only adults can undo the lock.
3. Sliding locks
If you want childproof kitchen cabinets with handles, you must look for sliding locks. This portable lock is easy to use, and toddlers will have a hard time undoing it.
It operates with a U-shaped device that serves as the latch for the sliding lock. You need to insert the said device into the handles, then slide the lock to keep it in place.
When opening the cabinet, just remove the lock from the device.
4. Adhesive tapes
You can use a pair of adhesive tapes as a safety lock for kitchen cabinets. However, this is only effective when you have a toddler because older kids might be able to defeat these adhesive tapes rather easily.
It's best to use at least two pairs for the top and bottom parts of the door. This way, your toddler will have a hard time pulling it.
Also, choose the strongest adhesive tape so you won't have to replace it every once in a while.
5. Cord locks
If you're not bothered by an exterior child safety lock for door, you can opt to use a cord. There are available cords with buttons that act as locks after fixing the rope into the door handles or knobs.
To undo it, you just need to press the knobs and pull them down, releasing the cord from the handles or knobs. Alternatively, you can use a standard cord or rope, but that would need more effort to lock or unlock since you'll be doing some knots.
6. Tension rods
Alternatively, you can use a tension rod or security bar when you're childproofing a cabinet with handles (vertical or horizontal). Other rods or sturdy sticks that can go through the handles are also options for this straightforward trick.
Just insert or slide the rod or stick it into the handle, effectively becoming an obstruction so your kid can't open it. Just slide or pull it up if you want to unlock the door. This simple trick is effective so your kid can't open child lock cabinet.
7. Adjustable safety locks
Adjustable safety locks are readily available online and cheap, so you can buy many pieces if you want to child-proof cabinets with multiple drawers. They are easy to install: place one end on the side of the cabinet and the other one on the drawer.
To unlock, just click the latch. Take note that even though it can secure your drawer, you must position it far from a toddler's reach so they can't fiddle with it and accidentally open baby proof cabinets.
8. Safety 1st Cabinet Lock
Safety 1st is focused on juvenile products like car seats, strollers, and locks. For the latter, they have magnetic locks, adhesives, slide locks, lever handle locks, latch locks, cords, and the baby proof Lazy Susan lock.
It's easy to open Safety First cabinet lock, depending on the type you're using. Since the company is proud of its home safety products, you're assured of high-quality items that are portable, taking security and peace of mind wherever your family goes.
Read more: Guide to installing and removing safety first door handle lock.
FAQs
Types of childproof cabinet door latches
In general, you can check out the following types:
Push-down lock (with a plastic piece to release the latch)
Magnetic lock
Zip locks (with loops to tighten and loosen with a button)
Over-the-door locks
The most popular child safety drawer locks are magnetic and latch types. These two are perfect for those who want a reliable security feature without sacrificing a cabinet or drawer's aesthetics.
The latter can be spring-loaded or a standard latch type that you simply need to push to undo the lock.
Meanwhile, those who are fine with exterior locks can try a cord, slide locks, adhesive tapes, adjustable ones, and tension rods. They are as effective as interior locks. Still, They can be an eyesore for those who want a smooth drawer or cabinet surface.
Also, check other types of childproof locks such as door locks for sliding closets, childproof refrigerator locks, and other child safety devices for the pool here!
Main features of excellent baby storage cabinet
The main feature many consider when buying a baby storage cabinet is its capacity. You need to consider what types of items you will store to choose the right storage size and compartment layout.
However, the most important aspect they should not forget is its safety.
Be on the lookout if the cabinet is sturdy and doesn't have rough or pointed edges.
Make sure that the materials used are non-toxic and skin-friendly for your kids.
Furthermore, sturdiness is important as curious toddlers play with the cabinet, with some even trying to climb it.
Install cabinet locks first and then follow it up with a furniture anchor so that in case a child climbs the drawer, it won't fall and land on them. With a drill and a few screws, you can install anchors that secure shelves, dressers, and the like. One end goes into the wall and the other into the cabinet.
With an anchor, even if the cabinet tips a little, it won't fall and hurt your kid. Just remember not to put heavy items on top of the cabinet, like a television and glass products, so they won't drop even if the drawer tips.
Conclusion
First-time parents just learning how to open childproof lock cabinet will not have a hard time familiarizing themselves with such items.
The market is now teeming with high-quality children cupboard locks and other safety products, providing families with reliable options to make their homes safer for the young. It's hard to stop kids' curiosity and playful spirits, so adults need to adjust for their peace of mind.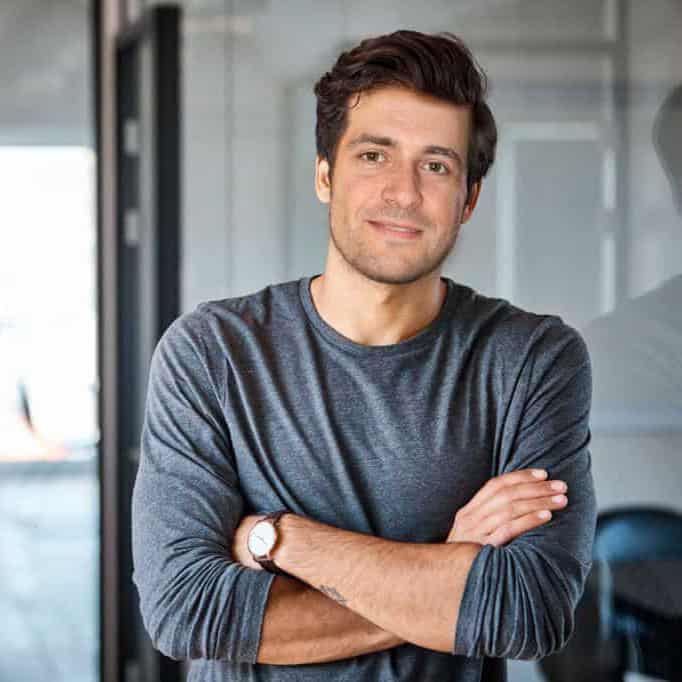 I am the last member to join Revolar and might be just the luckiest to work with dedicated people like Teddy and John. Our team has established a process where my only job is writing the best content to deliver incredible ideas and guides.