If you have a smart thermostat, then you know how convenient it is to be able to lock it. However, if you're unsure how to do it on your Ecobee thermostat, this is for you.
This article will show you how to lock your Ecobee thermostat, so you will never have to worry about someone accidentally changing your Ecobee settings or about it going offline.
Now, let's look at how you can further control your thermostat with locking code, set it on the device or through the Ecobee web portal, and what other features are there to explore.
Step-by-Step Guide on How to Set an Access Code Through Ecobee Thermostat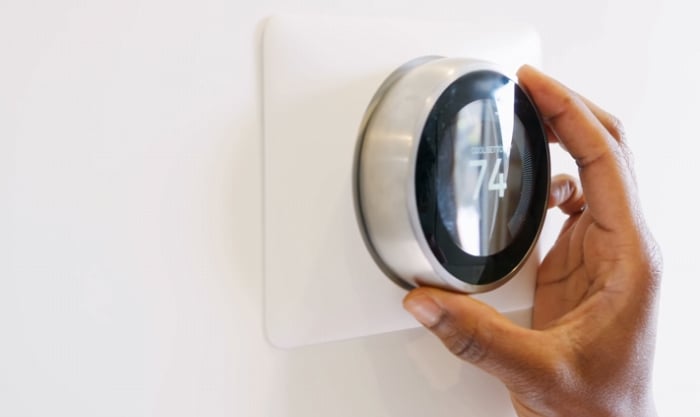 Your Ecobee thermostats can be locked by using a PIN or Access Code. The Access Code can only be set at the Ecobee thermostat unit itself or through the Ecobee web portal.
Here's the quick summary for the procedure: Main Menu > Settings > Access Control > Enable Security Code > Save
Step 1: Open the Main Menu.
To access the Main Menu, tap on the symbol that looks like three horizontal lines in the lower-left corner of your Ecobee's touch display screen.
When your Ecobee thermostat detects you, it will switch from the Standby screen to the Home screen, as shown in the Figure below.
This is often the second-to-last option when you scroll down in the Main Menu.
Step 3: Select Access Control.
Your Ecobee default access code is set to "Disabled".
You should see "Enable Security Code" upon tapping Access Control. Idepending on the firmware version of your Ecobee.
Step 4: Tap Enable Security Code.
The system will display a keypad where you can input the 4-digit PIN; this 4-digit PIN will be your Ecobee's Access Code.
Step 5: Key in your access code.
Enter the 4-digit PIN that you want to use to unlock your Ecobee thermostat. You should choose a code that is easy to remember for you and make sure to write the code down.
You won't be able to change the code after entering it for the first time. It is set.
Step 6: Tap Save.
Your Ecobee thermostat Access Code is now set.
How to Set Access Code Through the Ecobee Web Portal
Web portal menu summary: Settings > Access Control > Enable > Save
It is not possible to set or lock Ecobee thermostat from app on your smartphone. You can only configure the Access Control setting on the Ecobee unit itself or log into your account on Ecobee's web portal.
What to prepare:
Your registered Ecobee device. To verify if your device is registered, check this guide from the brand.
Ecobee account credentials. These are the credentials that you used when you registered your Ecobee thermostat.
Step 1: Visit www.ecobee.com – Visit Ecobee's website to access the web portal from your web browser.
Step 2: Log on using your Ecobee account credentials. Click LOGIN on the upper right corner and enter your Ecobee credentials.
Step 3: Select the Settings tile. From the main screen, Settings is the one with a gear icon on the bottom right corner of the tile.
Step 4: Select Access Control. The Ecobee default access code is set to "Disabled".
Step 5: Select Enable. The system will require you to set an Access Code when the Enable option is selected.
Step 6: Key in your access code.
Step 7: Tap Save.
Configuring the Access Control
Following the steps above, Ecobee will show the following options, where you can choose which functionalities require a PIN. You may restrict access to certain functions or the entire device.
Temperature & Quick Changes – Tap to prevent unauthorized users from adjusting the temperature or make "Quick Changes." It allows you to easily set your Ecobee to "Home and Away mode", "toggle fan auto/on", etc.
You may set your Ecobee to allow only a particular temperature range for heating and cooling. To set the range, from the Main Menu, select >Settings>Preferences. Then, add an Access Code in the System & Settings under Access Control.
Schedule – Tap to prevent unauthorized users from changing your Ecobee's schedule on the thermostat.
Vacation – Tap to prevent unauthorized users from creating or modifying set vacation schedules.
System & Settings – Tap to prevent unauthorized users from changing the system mode and settings.
All – By selecting this, all the options below will be ticked.
Then, tap the back arrow (from the Ecobee device) or the "X" button (on the web portal) to return to the main screen. The settings of your password protected thermostat will activate once your Ecobee returns to "Standby" mode. It will set your Ecobee display off.
Conclusion
Ecobee thermostats are one of the best thermostats on the market. You can customize it to your desired settings, set a password, and lock your thermostat so that no one can change your program except those authorized.
Knowing how to lock your Ecobee thermostat is a great way to ensure that your home or office is protected from temperature creep and unauthorized use. If you forget your access code, you can disable it from your web browser and generate a new access code if necessary.
Next posts: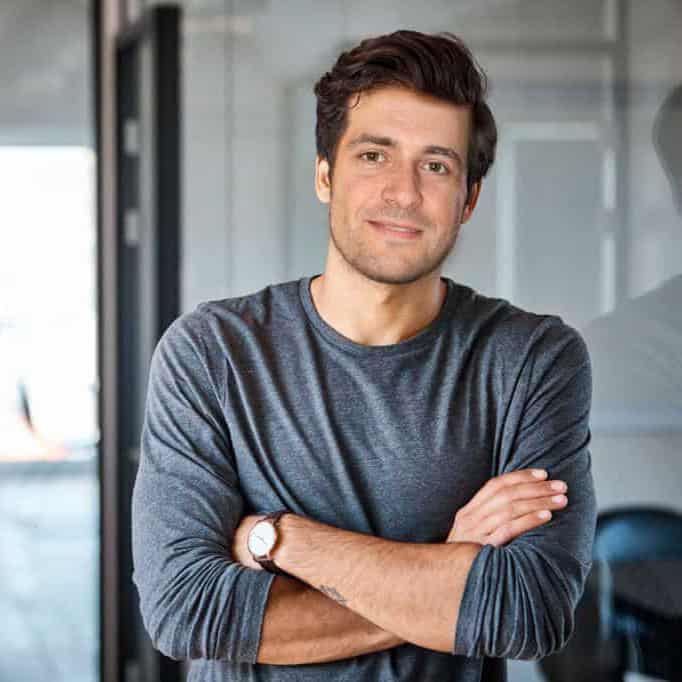 I am the last member to join Revolar and might be just the luckiest to work with dedicated people like Teddy and John. Our team has established a process where my only job is writing the best content to deliver incredible ideas and guides.