Ring has opened a new dimension, introducing wireless doorbell cameras and stick cams in this modern and digitalized era of smart homes. However, as an owner, you must have wondered, "Do Ring cameras work without WiFi?"
Most security features offered by Ring cameras only work with a WiFi network. Thus, you might miss those features if the wifi is not working. However, the basic functionality of the Ring cameras still runs even without WiFi connection.
Can Ring Cameras Function Without WiFi?
Unfortunately, Ring cameras do not work to the maximum potential they offer if the product is not connected to an active WiFi signal. In a word, you'll need WiFi Ring doorbells and other Ring products to work effectively.
Different Ring products include cameras as their main security feature. These are:
Ring Doorbell Camera
Ring Security Camera (Indoor and Outdoor camera)
Ring Car Camera
So, let's get into knowing what happens if the Ring doorbell loses a WiFi connection.
1. Missing Out Live Feed
Ring doorbell cameras and security cameras such as Stick Up cams and car cameras are high-tech home security systems. These are embedded with a security camera, offering many benefits compared to conventional doorbells or security cameras.
These cameras require uninterrupted home WiFi connectivity to work correctly and with effectiveness. You cannot access the live feed from the Ring doorbell camera without wifi.
Assuming there's a person at your door pressing the doorbell and you are out of the perimeter. You'll not see what the camera sees from your smartphone, and the whole security feature would be a waste.
However, the Ring Car camera can still send you live feed from the camera if there's no wifi. Some Ring car camera uses LTE connectivity.
Using it, you can check what's going on with your Ring car camera without a WiFi connection.
Tip: With the "Protect Go" subscription, which is a "Protect plan", Ring provides an LTE connection to the Ring Car Camera. It enables you to get the live feed even when you are out of the range of the home WiFi system.
2. Interrupted Two-Way Communication
The Ring doorbell camera and security cameras, such as stick-up cams, come with a built-in mic and speaker for two-way communication. These products send and receive live communication from a mic and speaker using the internet from the WiFi.
As a result, no WiFi means no talking and listening through the Ring cameras.
So, does Ring Stick Up cams need a WiFi? The answer is Yes, they do.
Besides, the Ring car camera and Ring doorbell need WiFi for live video and audio feeds.
3. No Cloud Storage
Do Ring cameras record without WiFi? The answer depends on whether the product has local storage on it or not.
If your Ring camera goes offline but still recording, means that it saves the file to its internal storage. With the Protect Plan subscription, the file would be automatically uploaded to the cloud storage for easy access.
There are various "Ring Protect Plans" available depending on the number of devices and accessibility options. This too requires an active WiFi connection to get the job done.
4. Missed Out Push Notifications
All Ring cameras have been enabled with instant push notification service. These products require wifi with constant internet requirements to send you notifications whenever they interact with or detect any motion.
Hence, without internet or wifi, the Ring cameras will fail to send you any push notifications if there's an activity it is detecting. However, the Ring Doorbell and security cameras will still detect motions and get activated.
Hence, even if there's no wifi, these cameras record some snap chats and save them in local storage for the time being.
5. Cannot Connect To Other Ring Accessories
Ring offers total smart home security, including a lot of additional accessories. All Ring accessories can communicate under the same roof and connected to the same WiFi network.
With the WiFi gone, these accessories cannot connect and fail to work as they should. For example, the Ring Chime or Chime Pro remains connected with the Ring Doorbell Camera through home WiFi.
Troubleshooting Connectivity Issues With Ring Cameras
To ensure your Ring cameras can be used constantly with all the features activated, you must troubleshoot the WiFi connectivity problem.
1. Ensure Your Ring Firmware Is Updated
Ring cameras can show WiFi connectivity issues if there's a software update available. Allow your Ring cameras to receive the updates and reconnect the Ring camera to WiFi.
2. Check Out WiFi Signal Strength On Your Ring Camera
For better and stable WiFi connectivity, installing your Ring products within the range of your home WiFi router is better. Here's how to check Your Ring WiFi Signal strength.
Open up the Ring application on your smartphone
Tap on the three parallel lines on the app home interface
Select Devices then choose your preferred Ring device
Tap on "Device health"
On this screen, you can check out the "Signal Strength" under the Network Section. If the signal strength is low, then it is recommended to set up your WiFi router closer to the Ring to receive better network and range.
3. Reconnect Ring Camera To WiFi
Lastly, you need to reconnect the device to the internet. The process is straightforward and only requires a Torx Screwdriver.
Pull off your Ring camera from the wall mount
Open up the two screws from underneath the device
Press and hold the orange button on the back and wait until the front LED lights in a spinning motion.
Now, go to your Ring application on your smartphone and reconnect to the WiFi.
Setting Up and Using Ring Cameras Without Wifi
So, what features of Ring video doorbells without WiFi are accessible and useful? You can use the methods below to set it up and running:
You can share your phone's hotspot for the Ring camera to connect and run. Just press and hold the "Setup" button to see the light flashes. Then, open the Ring app and connect the Ring cam with the hotspot. Finally, do your set up as instructed in the app.
The Ring Doorbell cameras can be hard-wired if you want to run them without power of the battery. Thus, it can be used as with the old school doorbell even if there's no WiFi connected, which is an important offline functionality.
Besides, the Ring Car Cameras can be connected to the LTE connection instead of the WiFi using the subscription plan.
Conclusion
Ring home security devices could be an effective way to keep yourself and your property under constant supervision. All Ring camera devices require an active and stable home WiFi connection.
Hence, this answers the widely asked question, " Do Ring Cameras work without WiFi." We can conclude that to utilize the maximum potential of the features the Ring product offers, you must have a strong, stable, and uninterrupted WiFi connection.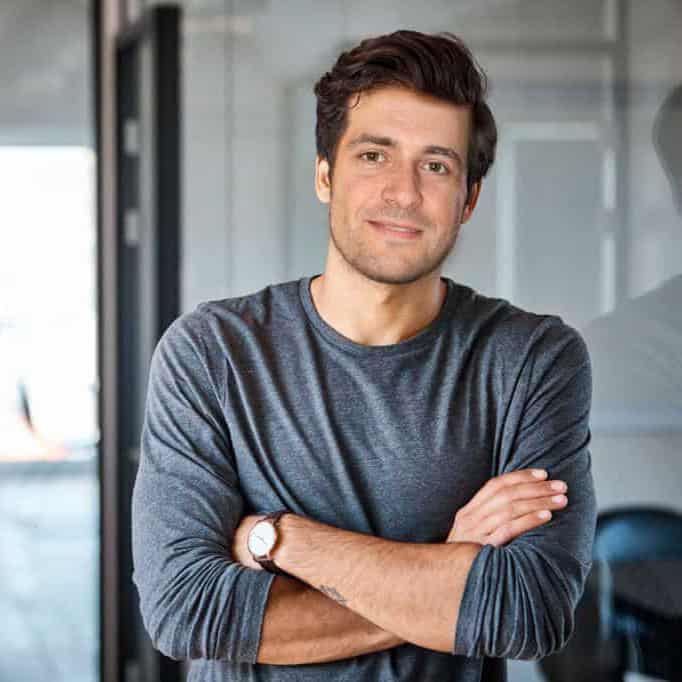 I am the last member to join Revolar and might be just the luckiest to work with dedicated people like Teddy and John. Our team has established a process where my only job is writing the best content to deliver incredible ideas and guides.