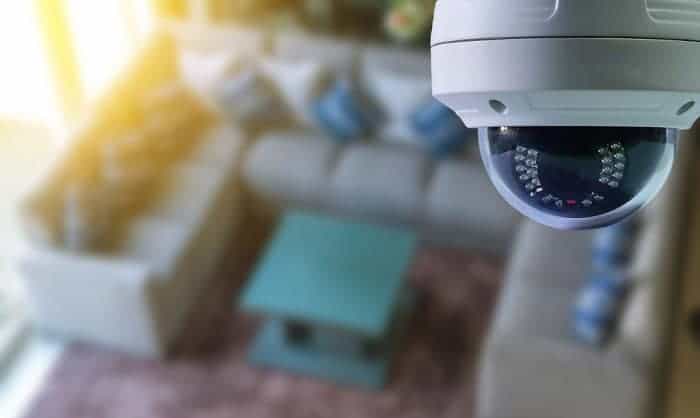 Are you torn on what to choose between a monitored vs unmonitored home security system? The monitored security system will cost you more, but it will ensure better protection. Meanwhile, an unmonitored security system will cost less but provides less protection.
Both of the security systems have their pros and cons. By evaluating their features, you will come up with the best decision. Aside from that, you will also find out what security system will fit you and your family.
Differentiating Monitored and Unmonitored Security Systems
The monitored security system makes 24/7 monitoring from professionals possible. When the alarm triggers, it will be sent directly to the central monitoring system through a landline or broadband connection. The security professionals will contact you and the authorities.
With this kind of security system, you are required to have subscriptions and pay monthly fees. Some of the companies that offer monitored security systems are Chubb, Australian Security Company, ADT, and many more.
On the other hand, an unmonitored security system does not include any professional monitoring. This means that when the alarm triggers, it will be sent to you directly and you are responsible for calling the authorities.
This kind of security system only creates barriers for intruders. Aside from that, some of them require only a little or no maintenance after the installation. The different kinds of unmonitored security systems are smart door locks, home security cameras, video doorbells, and others.
However, a combination of both security systems is possible to create balance in your security system. But if you only want to choose one, then it is important to know the benefits of having a monitored or unmonitored security system.
Benefits of Monitored Security System
Typically, the monitored security system has the same component as the unmonitored security system such as a control panel, sensors, detectors, alarms, and cameras. However, it has more benefits that you can enjoy.
Offers convenience on your part
Having a monitored security system will save more time for you and your family. Instead of monitoring your home now and then, professionals will monitor your home even when you are sleeping or traveling.
Also, the response is immediate when the alarm triggers. The professionals will quickly contact the security team or emergency responders in case the system detects a fire, break-in, and other emergencies. You don't need to worry about looking for authorities to help you.
Aside from that, if you buy a monitored security plan, the company will install it for you if you want. This is beneficial, especially if you are not mechanically inclined. It will also give you peace of mind, knowing that a professional technician installs the equipment properly.
A more comprehensive system
Expect a more comprehensive system once you purchase the monitored security system. Companies such as Frontpoint include home automation in its monitoring system. You can have control over your thermostat, electronic locks, and lights.
Moreover, a panic button is included when you have the monitored security system. If you encounter any emergency such as a holdup, you can just press the button and the operator will immediately contact the police to go where you are.
There are also ambush codes and duress codes. An ambush code works by disarming your system but secretly sending a signal to the monitoring system. This is helpful when you are in a situation of ambush and the perpetrator pressures you to disarm the security system.
Duress code, on the other hand, is what you give to the operator once the perpetrator threatens you to give your password to avoid dispatching the police. The operator usually acts as if nothing is wrong, then he/she will dispatch the police to your home after the call.
May come with insurance discounts
One of the downsides of the monitored security system is that it would add up to your monthly expenses. The good news is, you can have a discount through your homeowner's insurance if your insurance company decides that you have a good reason to install the monitoring system.
Usually, the insurers offer discounts if they have seen that the security system would increase the home safety of the homeowners. Aside from that, they also consider how risks and damages can be prevented by the quick response time offered by a monitoring system.
Benefits of Unmonitored Security System
Though without professional monitoring, the components of an unmonitored system are almost the same as the monitored security system. This kind of security system works for homeowners who want budget-friendly security.
More cost-effective
If you are tight on budget, an unmonitored security system will work for you. You don't need to buy a subscription and pay monthly for monitoring. Your expenses will only be limited to the system upfront and the installment fee if you want a professional to do the installation for you.
From time to time, you will also need to spend on the maintenance costs; however, these are smaller than the monthly fee required for the monitoring system. Also, you don't need to be tied up with any contact.
However, you need to be responsible for the monitoring of your house. Though the system can send an alarm to your smartphone, it is up to you to call the police or emergency responders, even if you are on a trip or it was in the middle of the night.
Easier to operate
Once installed, an unmonitored security system provides a static mechanical defense that would require little or no effort at all. You don't have to go to any technicalities aside from waiting for notifications on your smartphone.
You cannot enjoy other features that most monitored systems offer like home automation. But if you are not into this kind of technology, you will appreciate the simplicity that an unmonitored security system provides.
Comes with a decent amount of security
It is better to have a security system than none at all. Even if it lacks professional monitoring, an unmonitored security system can still protect your house. It will update you if someone is trying to break into your house. You can act immediately to prevent more damages.
Also, some have noise alarms that could scare away the burglars or can signal your neighbors to call the police. The sensors will also send you notifications if they traced any motion in your house. In this case, you should always ensure that your phone has a good connection and signal.
Should You Choose a Monitored or Unmonitored Security System?
If you are willing to pay monthly for your convenience and tight security, then you can choose a monitored security system. However, if you don't want to spend on a monthly fee, the unmonitored security system is the best for you.
By equipping your house with the monitored security system, you will have peace of mind that around-the-clock professionals monitor your home whether you are away or sleeping. In an unmonitored security system, you have to monitor your house by yourself.
Concerning the response to an emergency, the operators can dispatch the police or emergency responders after receiving the signal from your monitored security system. This is not the case with the unmonitored security system. You can only receive notifications on your smartphone.
You don't have to limit yourself by choosing only one of the systems. You can have a monitored and unmonitored security system in your house if you want to enjoy the benefits of both.
Conclusion
Your security system will depend on your budget and preference. The monitored security system works for those who are willing to spend monthly for their convenience, while an unmonitored security system is ideal for those who are saving their money.
Evaluating the benefits of the security systems will help you come up with the right decision. It will be helpful to assess your condition and your home so you can see what is more practical for you and your family.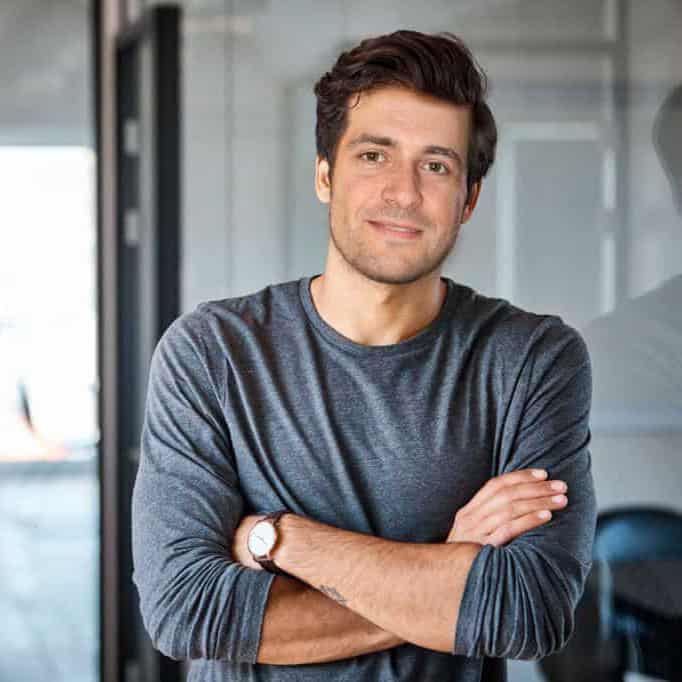 I am the last member to join Revolar and might be just the luckiest to work with dedicated people like Teddy and John. Our team has established a process where my only job is writing the best content to deliver incredible ideas and guides.