Do you want to learn the easy ways on how to pick a push lock? Although a push lock may not look like an ordinary door lock, it is easier to pick. Using items like a paperclip and screwdriver, you can unlock a door with a push lock. In a matter of seconds, you can have access to your bathroom.
If it's your first time picking a push lock, you don't have to worry because this tutorial will guide you. Aside from following the instructions below, you must also prepare the required items.
Steps to Pick a Push Lock With a Paperclip
It is easier to unlock push lock door knob than deadbolts and keypad locks. By using some household items, you can enter inside your bathroom even without a key.
In fact, you can pick the push lock using a metal paperclip. If you don't have any paperclips, you can also use a flathead screwdriver as an alternative. However, the screwdriver must be so small to fit the hole in the door knob. You can also use a bobby pin to push it into the lock smoothly.
Step 1: Straighten the paperclip and insert it into the keyhole
Using a pair of pliers or your hands, bend the paperclip to straighten it. Make sure that there is enough space to hold the paperclip.
Once you have a long piece of metal, insert it into the keyhole of the push lock. Instead of an ordinary keyhole, you will see a small hole.
Step 2: Push the straightened paperclip into the small hole until you hear a clicking sound
Once you have positioned the paperclip inside the lock, push it until you feel resistance. Keep moving the paperclip forward until you hear a clicking sound.
Frequently Asked Questions
Aside from picking, what are other methods I can use to open a door with a push-lock?
Aside from the mentioned method, you can swipe a sturdy card between the door and frame. You can also remove the door's hinges or kick it to open it forcefully. However, these ways should be your last option since they may damage your door and your lock.
Yes. A deadbolt lock is far more complicated than a push-button lock. With a push-button lock, you only need to move the button to open the lock. In a deadbolt lock, you must align the pins before the lock opens. It requires a lot of patience and a lot of concentration. Check now this guide for more on how to fix a deadbolt lock that spins.
Typically, it will not leave damages to your push-button lock unless you brutally pick the lock. As much as possible, never put too much force into the lock. Follow the steps carefully to prevent breaking or damaging your push-button lock.
To activate a push-button lock, you will need to push the button in the middle of the interior doorknob. On the other hand, a twist button lock activates by twisting the knob in the handle or on the interior part of the doorknob.
Conclusion
Is our tutorial on how to pick a push lock helps to solve your problem? By simply using household items, it is easy to unlock push button lock. You don't have to call and pay a locksmith to open your bathroom door for you. Compared with regular ones, privacy locks like push locks are easier to pick.
Why don't you share this post with your friends if you find this post helpful? Indeed, they would love to know how to pick push locks. We also love to hear your story while you are following the tutorial. Leave a comment below.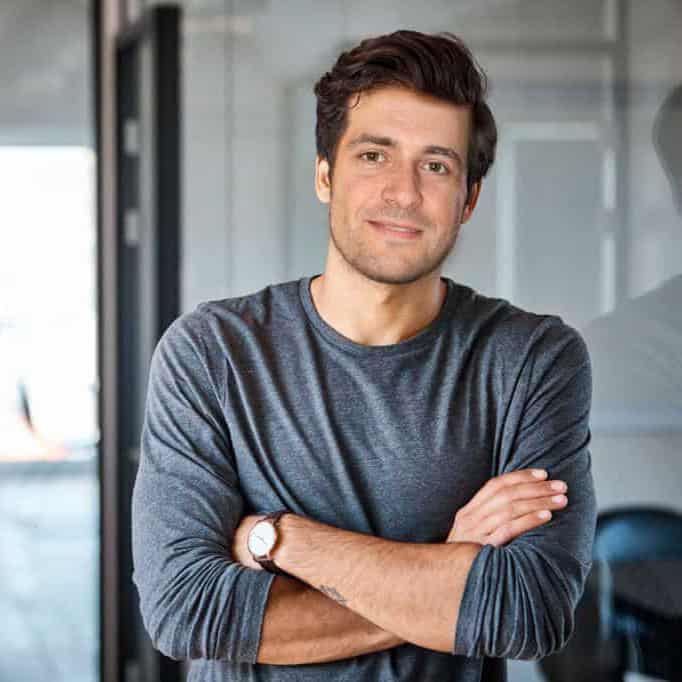 I am the last member to join Revolar and might be just the luckiest to work with dedicated people like Teddy and John. Our team has established a process where my only job is writing the best content to deliver incredible ideas and guides.