When you go to a hardware store to buy a door lock, you might get overwhelmed by the number of brands of door locks to choose from. Because of this, it might take time for you to choose the best design for your security needs.
Different popular brands, make, and models vary from one another in terms of strength, durability, and purpose. If you are still torn about what brand of security device to choose, read further in this article and find out the top door lock brands.
What Are the Top Door Lock Brands?
There are a lot of door lock brands in the world. However, only a number of those brands are reliable and of high quality.
The following are the best door locks companies that you should definitely check out:
1. Schlage
If you are wondering, "is Schlage a good brand?" the simplest answer is yes, it is great. With products receiving a grade of AAA from the BHMA grading system, Schlage stands on top of the lock brands list.
Features such as the 1-inch bolt with spinning pin make all the difference in usage since they prevent break-ins from kicking or sledgehammers.
If you're worried about other people picking your lock, you'll be safe with Schlage's anti-pick shield that offers protection against lock-pick attacks.
Schlage Encode Plus Smart WiFi deadbolt is the most secure door lock for many. This home lock gives remote access to users while giving them options for access codes to manage people who can get in and out of their properties.
Here are the pros and cons of Schlage locks if you are considering buying one:
Most locks have built-in alarms.
Rekeying option is available
Higher ANSI security grade than other brands
Power usage is high for certain models.
Setup can become confusing.
Lock configuration may need Google Assistant or Alexa.
2. Kwikset
One of the most common brands of locks in the USA, Kwikset has proven itself to be a top contender in door hardware as it offers affordable door locks that are sturdy and reliable.
Kwikset's patented technology BumpGuard, which protects locks from bumping, makes their products revolutionary. If you're also pursuing a smart lock from Kwikset, they also offer a SmartKey Security feature that lets you rekey the device by yourself.
Kwikset offers multiple types of door locks, from conventional ones, such as single-cylinder deadbolts, to more modern locks, such as keyless electronic deadbolts. You can also choose the color you want so it blends with the aesthetics of your door.
If you are considering Kwikset among all the lockset brands, you might want to know the following pros and cons first:
Modern design for modern homes
Business-worthy durability
More affordable than other brands
Cheaper options might not be as secure.
Buggy sometimes
3. Yale
Yale is known for its international presence among lock manufacturers. With its principle of making you feel safe, this corporation has captured the hearts of those who tested and proven the security of Yale locks.
Yale smart locks boast a lifetime mechanical warranty which covers the exterior and mechanical parts of the lock. With ANSI grade 2 certification, these products shouldn't be underestimated in terms of security.
If you are looking for residential locks, the Nest x Yale model is worth considering. Among its security features, the best one is that it lets you delay the auto-lock feature.
It is perfect for times when you have to get groceries from the outside but dislike having to open the lock every time you enter the door.
Take a look at these pros and cons of Yale devices first before you finalize your choice:
Easy installation
Modern and sleek design
User-friendly interface
Some Yale door locks do not connect directly to WiFi.
Locks are sometimes too bulky.
4. Mul-T-Lock
If we're talking about heavy duty front door locks such as deadbolts, then the Mul-T-Lock takes the top spot. Mul-T-Lock's security solutions and access controls ensure a door stays locked.
For those who want commercial locks, specifically deadbolts, then look no further, as Mul-T-Lock's ANSI Grade 1 design provides top security for business needs. They also boast ball-bearing technology that sticks the latch and strikes closely.
Their Hercular Deadbolts are on my list whenever I need conventional lock and key security. This deadbolt is UL fire-rated and resistant to prying, bumping, drilling, and picking.
If you want to learn more about Mul-T-Lock, check these pros and cons out:
Resistant to bumping and picking
Deadbolts are more secure than other brands
A bit more expensive than a regular deadbolt key system
Getting new keys takes time.
Is Kwikset or Schlage Better?
Choosing what's the best brand between Kwikset and Schlage is difficult, since they go head-to-head against each other in terms of the best lock designs. Schlage boasts top-notch compatibility and security, while Kwikset goes to another level with product variety and cheaper alternatives.
However, in our opinion, Schlage is a bit better with its functionality and features (such as having longer and bigger bolts and more security pins), making it excellent for home security.
Factors to Consider When Choosing a Door Lock
If you choose a door lock on the market that isn't right for you, it might result in wasting time and money. Before you grab that product and go to the cashier, consider these factors first:
Check the rating of the door lock.
If you find bad reviews about a certain option that you have chosen, you might want to put it back and search for a top rated door lock.
If you're looking for the most used door lock brands, go for Schlage or Kwikset. These brands names have higher reviews than other manufacturers of locks.
Consider your financial situation.
Set your budget for a door lock first before you buy one so that you can choose the unit that offers high security and fits your budget.
I prefer buying smart locks for exterior doors from Medeco. They are expensive but give a bang for their buck.
Choose the type of door lock.
There are many types of high end locks to choose from such as smart locks, cam locks, and deadbolt locks.
Cam locks are excellent for cabinets, for example, but are less secure than deadbolts, which can be less convenient than smart options with Wifi or Bluetooth.
Consider the situation of your door.
The strongest door lock may differ depending on what type of door you have in mind.
Front doors, for instance, should have a BS3621 five-lever mortise lock for ultimate security. However, this lock type is incompatible with uPVC doors, and these entryways will be better off with a multi-point locking system.
Conclusion
Spending money to improve our home and business security gives us peace of mind while working and enjoying life with people we love. Knowing the top door lock brands should hopefully help you in your journey of choosing the right security device.
So the next time you ask yourself "what is the best lock for my front door?" you now have an idea what brand of door lock you want to get for yourself.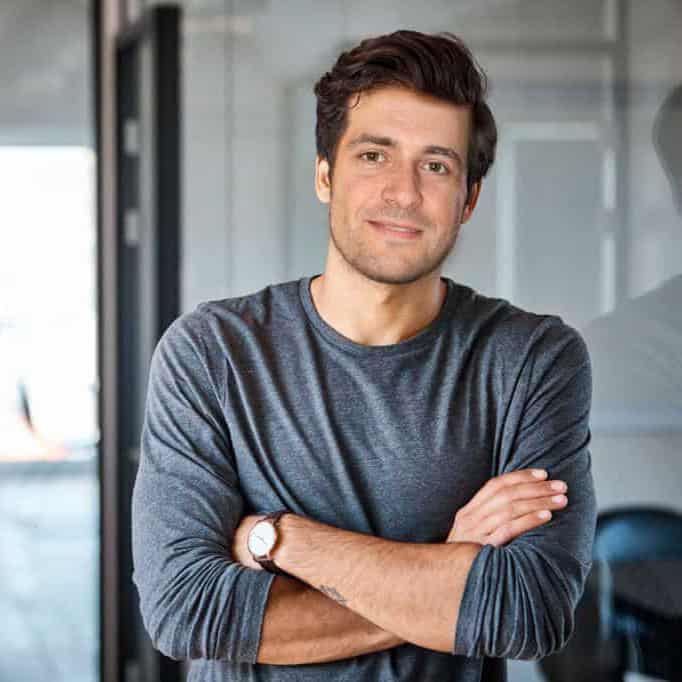 I am the last member to join Revolar and might be just the luckiest to work with dedicated people like Teddy and John. Our team has established a process where my only job is writing the best content to deliver incredible ideas and guides.