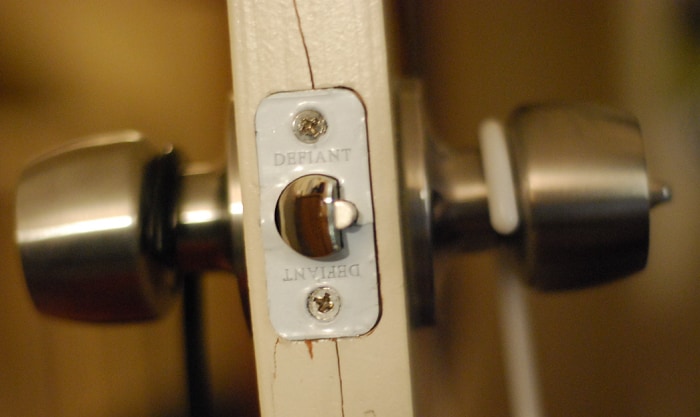 You have probably seen door locks without manufacturer names in Home Depot. They are so common, and it's easy to understand why they are popular in the United States. The items are sold by Home Depot but who makes Defiant locks anyway?
Said locks are manufactured by Taiwan Fu Hsing Industrial Co., Ltd., which specializes in security systems. They supply door locks to Home Depot and other stores, albeit their name is not seen anywhere on their products.
A Background on the Defiant Manufacturer
The Taiwanese conglomerate that produces Defiant locks also manufactures other security systems such as door closers, access control systems, electronic locks, hinges, glass door hardware, fire door locks, gated security technology, and some electronics.
The company is big on security, much so that their products are common fixtures in households and businesses, thanks to their solid presence in US stores.
Which Locks Are Made by Defiant?
Defiant door locks are reliable, that's why they are seemingly always present every time you shop for one.
Their locks are straightforward and do not rely on brand name alone, though they benefit from the fact that they are sold by a trusted store. Even so, their products are dependable.
The main product line of Fu Hsing are residential and commercial door locks, be they mechanical or electronic. They are an expert in the production of handle locks that passed the Builders Hardware Manufacturers Association/American National Standards Institute.
1. Residential locks
They have tubular, cylindrical, horizontal, and flat handle locks that passed through rigid quality assurance tests, so households are ensured not just of safety but long-lasting hardware.
Their door locks can go with any door panels, come in many finishes, and are easy to install. Depending on the type of lock, the latches can either be fixed (60 millimeters, 70mm, or 127mm) or adjustable (60mm or 70mm).
The unlocking system, meanwhile, can either be automatic or general. Door thickness won't be an issue, too, because it can work with panels ranging from 35mm to 45mm.
They also offer various auxiliary locks that come in many shapes and work well with right- or left-handed doors. The latches of their spin locks are adjustable or fixed and compatible with most keyways.
They also sell interlocks, horizontal mortise locks, and lock boxes (for 60mm-latch distance) that passed European standards.
2. Commercial locks
The commercial locks of Fu Hsing are heavy-duty, and they are most proud of their cylindrical locksets that come with a patented ravine design.
This mechanism secures the door's rosettes and the doorknob's rose plate, thereby preventing any attempt to penetrate the lock body.
Their commercial locks have a six-pin tumbler cylinder for added security, while the keyed ones have a clutch mechanism.
Their commercial products also have a "lock-and-roll" protection that lets the exterior level rotate without unlocking the door. This feature helps minimize damage to the lock mechanism when there's excessive force on the knob, like when there's a break-in or when kids are playing with it. Talk about defiance.
They have adjustable and fire latches that go from 60mm to 70mm, and the locks can work with panels 35mm to 57mm thick. Commercial Defiant deadbolts, meanwhile, can work with panels 35mm to 45mm thick.
Next time someone asks who makes Defiant door knobs, you now know the answer and can even explain why they are named as such.
3. Electronic locks
Fu Hsing is proud to be the first to develop an electronic door lock in Taiwan in 1993. Their high-technology lock employs modern features like radio-frequency identification, biometrics, and wireless transmission.
With such features, they make sure to deliver smart devices to households and establishments. They have touch, smart-wired, and keypad electronic locks that come in many finishes.
These variants can be used in panels 35mm or 51mm thick and boreholes of 38mm or 54mm. The backsets, meanwhile, can either be 60mm or 70mm.
Matched with their door management system and any Defiant electronic locks will work like a breeze and can be monitored in a jiffy.
4. Hardware items
The Taiwanese company wants to impress that they also have in their line door closers and fire door fixtures. Their door closers have the standard arm design, rail arms, and hidden styles.
Their fire door locks are globally certified. Their hinges, meanwhile, add to the total security of any panels. These hardware items deliver not just performance but safety in times of emergencies.
Where Else Can You Find Defiant Products?
Surprisingly, even as they are seemingly omnipresent, there's no dedicated Defiant locks website. The company website doesn't even mention the locks' brand name, only the technical specifications.
Home Depot is the exclusive distributor of these locks, and since they can be bought wholesale, they are easily available in many hardware stores, Amazon, and Walmart. Defiant locks, after all, passed US standards, so they are easy to come by.
Conclusion
Who makes Defiant locks is a question not asked by most people thinking they are homegrown products of Home Depot.
Its manufacturer, Taiwan Fu Hsing Industrial Co., Ltd., probably doesn't mind not being known so long as they deliver high-quality products. Their locks need not be introduced, anyway, so the name is a non-issue.
As they say, sometimes it's not about the name but the attitude. As for Defiant locks, it's about solid security.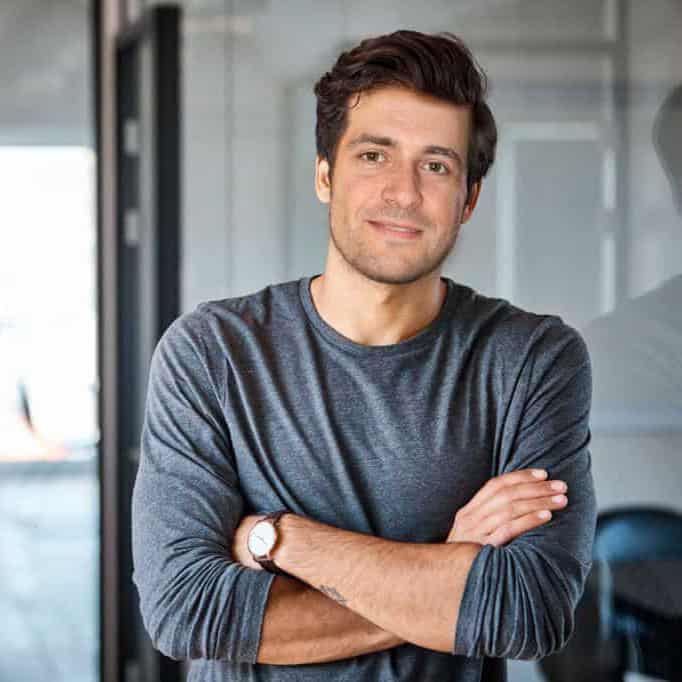 I am the last member to join Revolar and might be just the luckiest to work with dedicated people like Teddy and John. Our team has established a process where my only job is writing the best content to deliver incredible ideas and guides.