It's a must that we bring along a durable and reliable helmet when riding a motorcycle. The only hassle is to keep the helmet safely in the vehicle while we are away.
Fortunately, there is a way to deal with this inconvenience. Simple, use a motorcycle helmet lock.
In this article, you will learn how to lock helmet to motorcycle, the locks you can use, and the benefits of buying one.
What to Prepare to Lock Helmet to Bike
You only need to prepare the lock or helmet holder on the motorcycle. And you can choose from many different locks as follows:
A simple padlock
A built-in motorcycle lock
A motorcycle helmet lock
A chain lock
A pistol lock/ gun lock
Ways to Lock Helmet to Motorcycle
Method 1: With a padlock
Usually, motorcycles come with a motorcycle helmet lock, but you can also use an ordinary padlock if they do not. To use this, do the following:
Simply get your hands on the helmet buckle and make it pass on the lock. Then, once the buckle passes the padlock, lock it.
Note: A padlock is excellent security too. It is affordable yet reliable in securing helmet to motorcycle.
Method 2: With a motorcycle helmet lock
A helmet lock is a dedicated lock for helmets. It is a lightweight, small, solid lock with reliable security.
As of the moment, this kind of lock swamps the market, so you need to choose carefully to avoid a counterfeit. Use helmet lock through the following steps.
Get your hands on the cable of the motorcycle lock.
Make the cable pass your helmet by making it through from the bottom area and out the visor.
Once the cable is through the helmet, secure it in any suitable part of your motorcycle.
Lock the helmet using a key or a combination code
Method 3: With a built-in motorcycle lock
If your motorcycle comes with a built-in motorcycle lock, then your life will be easier as you can already use it. So, follow the steps below to lock your helmet on the built-in lock.
Just pass your helmet's buckle in your motorcycle's built-in lock. Once passed, snap it, and you are done.
Note: You do not need to worry about a thief stealing your helmet with this lock since they would damage the helmet in the process.
Method 4: With a bicycle chain lock
A bicycle chain lock is also a great alternative, as it is highly convenient due to its length. Aside from a helmet, you can secure other items, such as the sleeve of your motorcycle jacket.
To tie motorcycle helmet, make the cable pass your helmet by making it through from the bottom area and out the visor. Then, secure it to a suitable part of your motorcycle.
Method 5: With a pistol lock
If you do not want a padlock, another cheap alternative that you could buy to secure your helmet on your motorcycle is a pistol lock or a gun lock.
Get your pistol or gun lock to thread through around your helmet's chin compartment. Then, lock it to a suitable part of your motorcycle, like handlebars, passenger seats, etc.
Where Should You Attach Your Helmet to?
Locking motorcycle helmets to bikes, scooters, or motorcycles could be challenging if you do not know where to lock them in the first place.
Given this, only attach helmet to motorcycle parts as follows:
Handlebars
Passenger pegs
Buddy seat locks
On the seat
Read more:
Things to Remember When Locking Your Helmet to Your Motorcycle
If you plan to use a padlock, make sure that it fits right on suitable parts of the motorcycle, like the footpeg.
If your motorcycle has a built-in lock, make sure that your helmet has a D-ring style helmet fastener since other styles, such as ratchet-lock chin strap, are incompatible with the bike's stock lock.
Do not use a motorcycle helmet lock if your helmet is open face, half face, or has an open visor
Do not lock your helmet near your motorcycle's gas tank, as the vapor could affect your helmet's EPS and make it ineffective.
Conclusion
Carrying your helmet wherever you go is a big hassle. Hence, you must know how to lock helmet to motorcycle. Learning to do so will be disadvantageous for you, in fact, you'll highly benefit from it since you no longer need to deal with that inconvenience.
With the help of different locks available at home and at the market, you can now leave your helmet beside your motorcycle without worrying about a thief stealing it.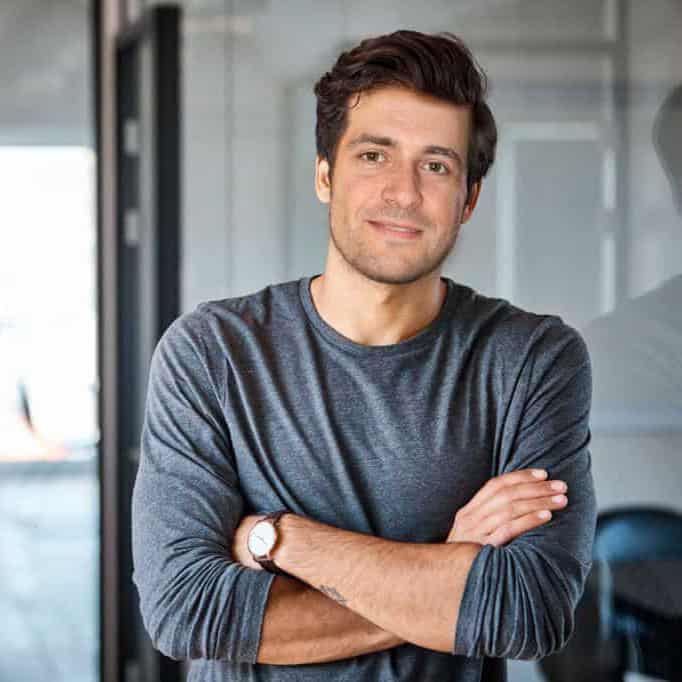 I am the last member to join Revolar and might be just the luckiest to work with dedicated people like Teddy and John. Our team has established a process where my only job is writing the best content to deliver incredible ideas and guides.