Having multiple entry door locks makes for a secure and safe home. Not only does this provide security from unauthorized persons entering your home, but it also provides privacy for each family member.
However, it might be inconvenient to carry multiple keys at once. It might take you time to find the appropriate key among those keys.
Fortunately for you, I will show you how to get all locks keyed the same in this article.
Ways to Get All Locks Keyed the Same
Depending on the materials that are available to you, the free time that you have, and your financial resources, there are different options that you can choose to get locks keyed alike.
Here are five ways for you to make one key for all locks:
1. Get a professional
If you want to have multiple door locks with same key and you do not have the necessary materials to do it yourself, it's best to rely on a professional. Locksmith rekeying your locks charge you $40 to $100 dollars for service calls and $10 to $30 dollars for every lock that will be rekeyed.
A locksmith can also remove your locks and deadbolts if you prefer replacing your locks with new ones. Lock replacement can cost you $100 to $250 dollars per lock, meaning rekeying is cheaper than lock replacement.
Related: Top 7 reasons why locksmiths are so expensive.
2. Bring your locks to the manufacturer or hardware store.
If there are no locksmith available in your area, you can also head to the manufacturing site of your lock. This will require you to remove the locksets from the doors and bring the keys that can unlock the locksets.
Depending on the number of locks that you want to be rekeyed, expect that you will be charged around $5 for every lock you want to get rekeyed to get the same key for multiple locks.
3. Buy new locks with the same key.
If you just moved into a new house with existing locks and you're afraid that someone might have existing keys for the locks, you might want to replace these locks with new ones. In this way, you can rekey a lock without the original key.
Some shops and hardware will let you order locks and decide whether you want locks that are keyed alike or keyed different. These keying options are available for lock brands such as Schlage multiple locks with the same key.
4. Rekey your rekeyable locks
If you have multiple door knobs that are rekeyable, you can rekey your locks so that it can be opened with one key. To make a master key for all locks, you need to open the locks and re-insert the pins.
The key for your rekeyable locks comes with a code for the pins that should be followed by all the locks that you have. Matched numbers for keyed alike locks make them easy to unlock or lock with a single key.
5. Get a rekey kit.
If your locks are not rekeyable and there's no available locksmith that can help you with your problem, you might want to buy a rekey kit and rekey a lock to match the existing key. A rekey kit can cost $12 to $25 dollars depending on the type of lock that you want to rekey and the brand of the lock.
Inside your rekey kit, you will find tweezers, tiny picks, a key gauge, and fittings such as springs and pins.
To make a same key for door locks using a rekey kit, follow these steps:
Remove the knob from the door.
Lift the cap off the knob to expose the cylinder.
Remove the C-clip from the cylinder.
Insert the original key for the lock.
Twist the lock 45 degrees.
Insert the white tube inside the lock to remove the cylinder.
Remove the pins from the lock.
Insert the new key inside the lock.
Place the corresponding pins inside the lock.
Insert the lock with the new key in a 45-degree angle.
Remove the white tube.
Reinstall the lock to the door knob.
Now you have door locksets with the same key using a rekey kit.
Conclusion
Knowing how to get locks keyed the same makes sure that entry and exit doors can be accessed conveniently, your door locks are secure, and you can save money by only having one key instead of multiple keys.
Just make sure that you don't lose the single key to your keyed alike door locks. This is because if someone unauthorized gets hold of your key, the person can access all the door locks you have in your home.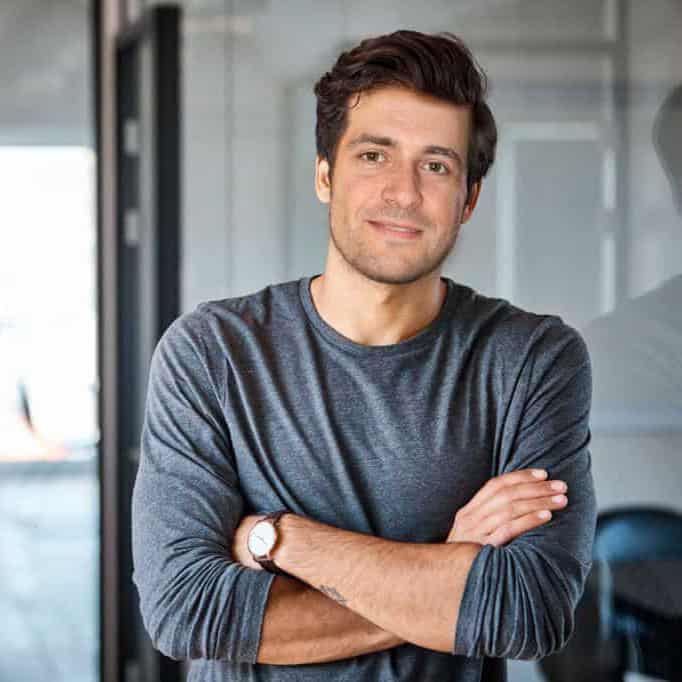 I am the last member to join Revolar and might be just the luckiest to work with dedicated people like Teddy and John. Our team has established a process where my only job is writing the best content to deliver incredible ideas and guides.