Why are locksmiths so expensive, you asked? If truth be told, their services are costly because they are skilled craftsmen who underwent rigorous training or apprenticeship. That is if you employ the service of an experienced one.
Locksmiths do not do their jobs using the trial-and-error method. In some countries, this profession is regulated. In the United States, for instance, the following states require licensure for locksmiths:
Alabama
California
Connecticut
Illinois
Louisiana
Maryland
Nebraska
New Jersey
Nevada
North Carolina
Oklahoma
Oregon
Texas
Virginia
Locksmithing is a science and art, so it's natural that some of its services are expensive.
Reasons Why Locksmiths So Expensive
1. The job is complex
The primary reason why locksmiths charge so much is the complex job they have to do. Say, for example, you want a whole smart home security system set up, you might shell out a few hundred bucks.
When it comes to vehicles, expect to spend more than a hundred bucks when there's a need to make a key, especially if it needs reprogramming the computer system.
Furthermore, changing locks in your household can be expensive, depending on the type of locks you want to install. Smart devices that require complicated configuration and installation will cost up to $150.
Also, some locksmiths charge by the hour, so expect to spend more when they're working with complicated units. As such, find someone who charges for the whole work.
To recap, the simpler the task, the cheaper the fee.
2. Repair parts are expensive
Part of what makes locksmiths expensive is the cost of repair or replacement parts for the unit they're fixing or installing, plus there's the service charge.
Sure, you can buy the needed items or tools for the job thinking you can save more. Still, it's sometimes best to let the locksmiths procure whatever they need, especially if they'll be working with specific measurements, technical setups, and such.
At the same time, be alert if a locksmith is trying to rip you off (more on this later). Some of them might try selling items like auxiliary stuff, accessories, and the like or by insisting on replacing still working units or just having minor issues.
3. They offer new products
Some locksmiths will offer you new products, explaining your household or vehicle needs it for added security. They might be telling the truth, but you need to ask yourself: do you need said items?
If you have money to spare and think you need new products, go for it, but only after the locksmith has already solved your primary concern.
4. The issue of distance
If you live far from an urban center, it's most likely that you're far from the services of a locksmith. As such, employing them might not come cheap as they might add to the locksmith services cost of travel expenses.
This type of payment does not apply to all locksmiths, so finding the cheapest option is a skill you need if you want to save money.
5. Quick turnaround time
Say you're enjoying a party, and when it's time to go home, you can't find your car keys in your pocket. You go to the parking lot to spot your keys locked inside the vehicle. Worse, you have a new car, so not even a friend who knows how to lockpick can open its door.
In such a situation, you can seek the help of an emergency locksmith that offers 24-hour services. A mobile locksmith is also an option. Given that you need their service quickly expect a premium price. That's normal, even for other rush services. The same goes for emergency lock situations in your household.
You'll think if the locksmith cost was worth it if the job was done in a couple of minutes, but that's exactly what you need, right? If you want a service with a quick turnaround time, expect to pay more.
6. Experience
As with any other profession in the service industry, those who have more experience charge more. When you have a licensed or registered locksmith or an industry veteran, you'll be spending more even if the only thing you requested is to unlock the door.
The price of a locksmith with a long experience is indeed expensive but it's worth it given the professional craft they offer. After all, they invested in tools, certifications, training, and apprenticeship to deliver you the best services.
Make sure you contact a locksmith registered or licensed if you are in an area where locksmithing is regulated.
7. Insurance
If the locksmith you got is insured, you might be paying more because of their insurance expenses. You can always look for someone uninsured, but you need to rethink that decision if it's worth it.
Sure, you won't need the service of a locksmith every now and then, but having an insured one gives you peace of mind and saves you more money in the long run. Paying a one-time, big-time fee won't hurt the bank if it's for your security.
What Are the Most Expensive Locksmith Services?
The most expensive locksmith service is the installation of a smart home security system. Its average cost can go around $1,800, depending on the number of devices and brands.
Another expensive service is when you're locked out of your house during the wee hours. The cost for locksmith to open door for you is $150. And, you might have spent more if the locksmith travels far.
Making key duplicates of modern locks costs $150 while installing new door locks costs $100, excluding the service charge of at least $40.
For vehicles, door lock replacement might be the costliest as it can go as high as $600, depending on the car model.
Creating a new transponder key and reprogramming it, meanwhile, might cost you $250 and $200, respectively. Again, the prices of these services become more expensive if you want a quick turnaround time.
How to Save Money on Locksmith Services
The best way to save money on locksmith services is to learn DIY tricks. If you don't have the patience to do that, maybe ask a friend or relative with said skills to do the work for you. If you're lucky, you might get their service for free.
If you want an actual locksmith to solve your woes, you can still save a couple of bucks by calling during their standard work hours and not asking for rush services.
Also, ask for advice if you need to replace the unit instead of repairing it – this might save you more moolah in the future.
If you have issues with locks and keys, make sure to contact your local locksmith or someone who has worked with your neighbors, friends, or relatives. That way, you'll know you can trust them and not be overcharged.
Frequently Asked Questions
Is it cheaper to rekey or replace a lock?
It is cheaper to rekey locks than replacement because of the inexpensive key pins that will be used during the process. Replacing a lock, after all, involves a new set of units and a longer installation process.
Rekeying a single lock can cost you somewhere from $20 to $50, depending on the type of locks. Meanwhile, replacing a simple house lock already costs $80, and up to $200 and more for smart locks.
Related post: Rekeying and replacing locks comparison
How do I know if a locksmith is ripping me off?
Aside from the previously mentioned offering of random products, you should stay alert when the locksmith suddenly says there's more work to do, even if they already fixed your main problem.
To avoid being ripped off, read online reviews of locksmiths you are canvassing. If you're in a state that regulates locksmithing, then, if you must, call the regulator to confirm if the locksmith is authorized.
Furthermore, note down the time they perform the service and compare it to the standard time posted.
If your friends, neighbors, or relatives have a trusted expert, then employ their service.
Conclusion
Expertise and experience are some of the reasons why are locksmiths so expensive. Next time you need one, research well and compare costs so you'll have the best services at the right price.
Employing a locksmith, even though the cost is expensive, is often the best way if you want security and peace of mind. One Reddit user put it best: "You're not paying a professional to come out and get you in, you're paying them not to come back on their own."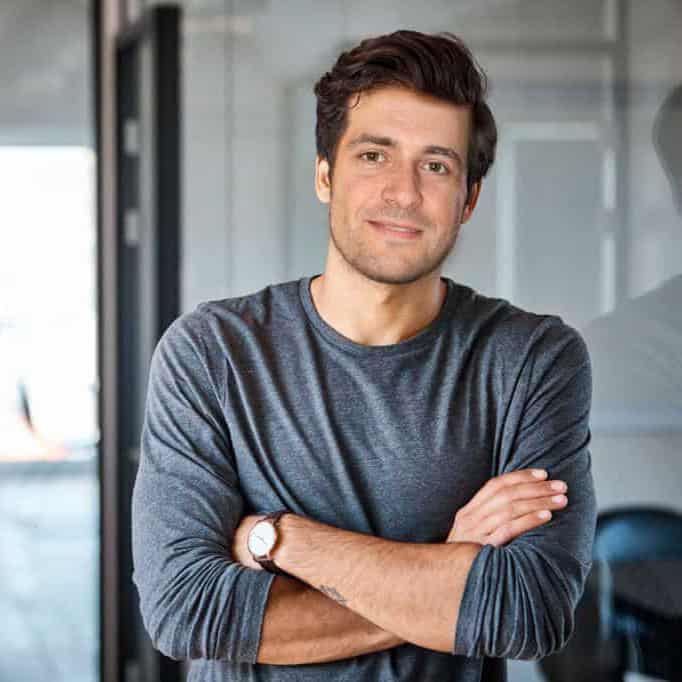 I am the last member to join Revolar and might be just the luckiest to work with dedicated people like Teddy and John. Our team has established a process where my only job is writing the best content to deliver incredible ideas and guides.