The very first thing that most people do when moving into a new place is to replace the old existing lock on their exterior doors. We highly recommend this wise move if you are clueless about who is also having the same key to access this house door.
You may want to know how to change a front door lock and complete the job as soon as possible. At the same time, you might feel reluctant to try changing door locks on your own, especially if you do not see yourself as handy. Rest assured that this project is quick and easy to accomplish with the help of our detailed guidance.
Below is an overview of the basic steps you need to follow if you are questioning how to change the lock on my front door.
Old front door lock removal
Test your new lock
Tools You Need
You will not need to prepare too many materials and tools for this DIY front door lock replacement. It is also a low-budget task, costing you around $50 to $100, depending on your type of lock and the number of locks required. Here's what you need:
A set of Philips and flathead screwdrivers
A claw hammer
A measuring tape
A powerless drill
Twist drill bits
A pair of safety glasses
In terms of the necessary materials, all you need to replace an exterior door is a deadbolt and a new pair of door knobs.
If you recently purchased a new house, you should change the locks on all front doors and turn them universal to unlock every door with a single key.
Buy Another Lock for Your Exterior Door
Apart from preparing the mentioned tools above, replacing front door locks certainly requires you to buy a new lock. Although there are available premium options with key codes and advanced mechanisms, it is unnecessary to spend so much.
We understand your desire to secure this exterior door for the sake of your family's safety. However, you can relax knowing that most compatible locks will work effectively, especially with a correct installation.
Most standard locks for a front door will cost you between $15 and $50 per item. In case you are changing multiple locks at once, aim to get a full set at an average price range of $60 and $200.
Note that if you wish to unlock every front door in the house with one universal key, its price is a bit higher due to this extra convenience. It might not be that important, so we suggest you save money and get separate keys for each lock if you're on a budget.
Door Lock Set Component Break Down
Here is what you get in a standard set of exterior door lock, including 4 parts:
Dual door knobs: For installation on both sides of the door.
A door latch: This unit is fixed onto your door.
A strike plate: A small piece of attachment with your door frame.
Nails/Screws: Your new set should include nails or screws for strike plate driving. It should be ideally 2 to 4 pieces, depending on your setup.
Step By Step Instructions
Step 1: Old front door lock removal
The first step is removing your lock on the exterior door. It is your choice to do it before or after buying a new lock, but not too long before the replacement. This helps avoid exposing your door for too long.
Unscrew the knob on the inside of your door to remove the entire old lock. Then, both door knobs will loosen as you take their screws away from the unit.
Once these knobs become loose, you can continue removing the latch located on the door's side edge. Take a screwdriver to get rid of its nails or screws.
Step 2: New exterior door lock installation
Keep a close track of these steps in our clear instructions on how to install front door lock:
First of all, take your new latch to place it in the hole along the door's side edge. Check carefully if this piece faces the correct direction. A good verification tip is to see whether its tapered side is facing the outside of your door.
Adjust this latch into position. Make sure the part attaching to your door knob lies in the middle of the door's open hole.
Try to fit the new knobs on your front door, then make a connection between them and the latch. Find the provided nails or screws in your kit. Tighten this latch to the door knobs and also the door itself.
Secure the screws for all components to be flush against the exterior door surface.
As for the remaining screws or nails, use them to stick your new strike plate to the door frame. You should remove the old plate unit before this task.
For the whole system to work smoothly in order, your strike plate has to sit tight with the door latch. If you use a similar style of lock as your old unit, it will not require any major adjustments.
Tips: If you change your door lock with a brand new lock type, there should be extra steps involved for door measurement and finding a compatible lock in advance. Thus, you should always opt for the same lock style if possible.
Step 3: Test your new lock
After securing the strike plate to your door, it is time to give it a test. Open this door from the inside of your house and from the outside several times. Do you find it working smoothly?
Moreover, the door latch needs to meet its catch in the strike plate and not cause you any struggle in opening or closing the door. The knobs have to feel secure without being loose as well.
Remember to throw away your old key, so you will not mistake it with the newly installed lock. For your brand-new lock, we advise making several key duplications in case your first key goes missing.
In fact, there are door lock kits that provide you with a spare key. With these, you would not have to call a locksmith if you accidentally got locked out of the house.
In addition to our instructions, you can check out this video for more information: How to replace a door knob and lock on an exterior door.
Summary
How to change a front door lock? You can visit a random hardware store in the neighborhood and find a suitable front door lock. Make sure it fits the door slab with enough security for your home. Some also search for a complete replacement with a new lock attached to the slab.
That is a wrap for our article on how to replace a front door lock quickly and properly with an affordable budget. Let us know your opinion in the comment section. Don't forget to share the article with friends and family as well!
Thank you for reading.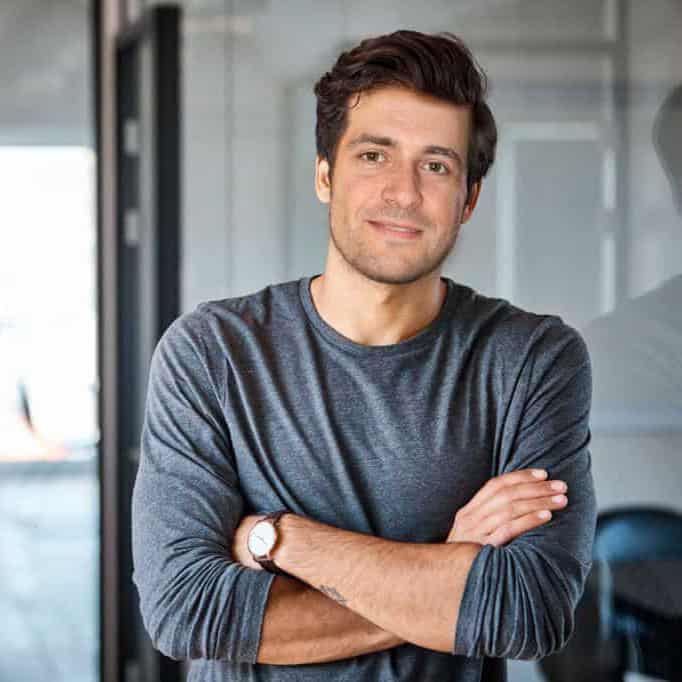 I am the last member to join Revolar and might be just the luckiest to work with dedicated people like Teddy and John. Our team has established a process where my only job is writing the best content to deliver incredible ideas and guides.