Perhaps you are a family with kids that loves to meddle with everything they get ahold of. Maybe you are a business owner who does not want your customers to tamper with your temperature settings.
Or you may very well be just like Sheldon in The Big Bang Theory, who does not like it when your roommate messes with the agreed-upon thermostat setting.
You may ask, "Is it possible to lock a thermostat?" or, "How do I stop someone from changing my thermostat?" We'll answer those questions in this guide.
Check out how to lock your thermostat below.
Is It Possible to Lock a Thermostat?
Yes! It is possible to lock your thermostat! Depending on the model, what you have at home might be a virtual locking thermostat or you might need to install a lock on the thermostat itself.
Modern models are usually virtually lockable thermostats, while in order to lock AC thermostats, especially the older models, you will need a physical lock.
Whichever of the two you have, we've got it covered for you below.
How Do I Stop Someone From Changing My Thermostat?
1. Lock your old thermostat
You will need to physically lock an old thermostat with a lock box, sometimes referred to as a thermostat guard. These lock boxes usually come in plastic, while some are made of metal.
What to prepare:
Lock box
Pencil
Drill
Wall plugs
Screws
Screwdriver
Steps:
Using a pencil draw a layout on your wall on where to drill holes
Drill holes as marked on your wall
Insert wall plugs to help secure your screws
Install the lock box using the screwdriver
Set up your thermostat before locking it up
A Honeywell TH6000 is an example of a thermostat that could make use of this strategy. Although it has a very nifty scheduling setting, it lacks a feature wherein you can input a lock code to prevent erasing or deletion of settings.
Read more:
2. Lock your Smart thermostat
With modern technology you do not have to buy a physical thermostat lock to prevent tampering with the settings. Some models use a combination of keys to lock the thermostat without PIN or app.
On the other hand, the Nest thermostat offered by Google can be locked with a PIN on the device itself, from the app, or in Google Home app.
On the Google Nest Thermostat Device
Access the basic control menu by clicking or pressing along the edges of the device. You will then be presented with five options such as heating, cooling, scheduling, temperature history, and changing settings.
Note: If you want to close the basic control menu, simply press the edges again.
Select from your five options by turning the ring along the edges of the device. Spin the ring clockwise or counterclockwise until you select the gear button. Click or press along the edges to select.
Turn the ring again until to find the Lock option. Press along the edges to lock, and confirm by pressing a second time.
Enter a four-digit PIN lock on the thermostat. The device will then prompt you to enter your four-digit PIN to confirm.
Note: The Nest thermostat E must be locked using the Nest app bar the Google Home app since it does not have an option to lock from the device itself.
Using the Nest App or Google Home App
Other than directly locking the temperature on the thermostat, you can also do it via a phone application such as the Nest thermostat that can be locked through Nest App or Google Home app.
Make sure you add it to the Nest devices list before doing the following steps:
Select the Nest thermostat to lock.
Click on the gear icon on the top right of your screen.
Find the Lock option on the menu.
Enter a four-digit PIN and enter it again to confirm.
When locking while in Heat or Cool mode, you will be required to set a temperature range.
Other smart thermostats may have the same locking features as the Nest thermostat, but the menu may be different. To be completely sure, you may refer to each manual that comes along with your thermostat.
Conclusion
In summary, whether you have an old or a smart thermostat, it is possible to lock it and stop others from changing your settings.
You may have to buy and install a physical lock box, or you may set up a pin and lock it from the device itself or from an app on a mobile device or a computer. You may also consult the manual to be able to set it up accordingly.
That way, you know no one can mess up your temperature settings because you know how to lock your thermostat.
Next articles: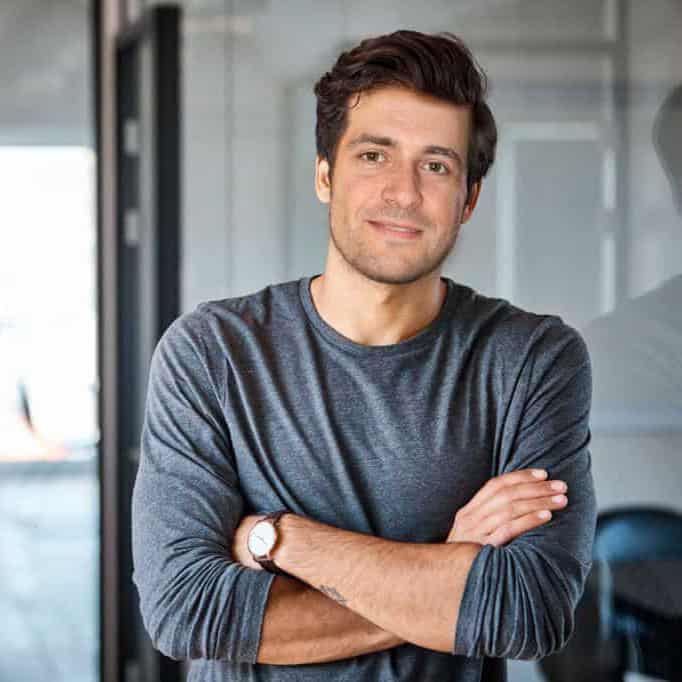 I am the last member to join Revolar and might be just the luckiest to work with dedicated people like Teddy and John. Our team has established a process where my only job is writing the best content to deliver incredible ideas and guides.