Due to their size, car keys can easily get lost. Oftentimes, they fall off your pocket, or you just forget where you placed them last time.
If they can no longer be found, it might be time to get a new key for your car. Depending on the type of car key you have, well, had, and the brand or model of your car, the replacement cost may vary.
If you're wondering, "how much does a new car key cost?," read further and find out! Also, there's other relevant information you may want to know.
How Much Does It Cost?
There are several factors that affect the cost of car key replacement, namely the car key type, the car model, and the replacement service.
1. Type of Car Key
If you have an older car model, it would only cost you $10 – $12 to have your ignition key replaced. For remote keys, you have to pay around $20 for another copy of your car key.
To have a duplicate copy of your switchblade key, you need to pay an estimate of $125 dollars. On the other hand, a transponder key would cost you a minimum of $70 to a maximum of $230.
A duplicate laser-cut car key and a duplicate smart key would cost you around $200 and $320, respectively. Lastly, a keyless entry remote would cost a minimum of $250 up to as high as $600.
| | |
| --- | --- |
| Car Key Type | Replacement Cost |
| Duplicate Traditional Key | $10 – $12 |
| Duplicate Remote Key | ~ $20 |
| Duplicate Switchblade Key in a Fob | ~ $125 |
| Duplicate Transponder Key | $70 – $230 |
| Duplicate Laser Cut Car Key | $100 – $300 |
| Duplicate Smart Key | ~ $320 |
| Duplicate Keyless Entry Remotes | $250 – $600 |
Note: if you do not have the original key for your car key, an additional charge of $125 – $175 would be put on top of the replacement cost, making it more expensive.
2. Make and Model of Car
Car models and brands differ in the materials they use for their car keys. Some have shock-proof and water-proof plastic materials, while some have luxury attachments that put more flair to your car key.
For example, The Mitsubishi Outlander 2013 and Nissan Pulsar 2012 both cost around $200 – $400 for car key replacement.
Subaru Forester 2010, Mazda 2 2012, and Ford Focus 2010's car key replacement cost around $400 – $600. Lastly, the Lexus IS 250 2012 can charge you a whopping $600 – $800.
Below is a chart of some car brands and models and how much would a car key replacement cost for each of them.
Types of Replacement Services
Depending on your financial and car situation, choose the best replacement service that fits your budget and circumstance. The following are the replacement services that you can avail of to have your car key replaced:
Auto Locksmith: The most budget-friendly and fastest way to get your car key replaced is with an auto locksmith. You just need to call them, and they will be on their way to help you for around $50 – $100.
Roadside Assistance: If you have roadside assistance insurance that costs around $10 to $20 every year, it might be easy to get one, especially when your car key is lost in the middle of the road. However, depending on your circumstance, they may be unable to help you.
Car Insurance Providers: If you have car insurance with car key replacement available, it might be easier and cheaper to replace your car key. Insurance like this could cost $2,014 per year.
Car Dealer: Depending on the make and model of your car, car dealerships have varying price ranges for car key replacements.
How to Get a Key Replacement
If you have lost your car keys, here are only two places where you can have your car key replaced — the car dealership and the locksmith.
A car dealership key replacement, especially for a Mercedes car key, is more expensive than having a locksmith do it for you, especially if you do not have the insurance to cover it. However, car dealerships can give you an accurate copy of your car key.
If you want a cheaper and faster way of replacing your key, you can opt to hire a locksmith. The copy price for a car key can cost $50 – $300 dollars depending on the make and model of your car.
Tips for Saving Money on Car Key Replacement
The cost of a new car key can be staggering and might throw you off when you are tight on budget. However, there are tips and tricks that you can try to lower or even eliminate the car key replacement cost.
#1 Get a spare car key.
What's better than having to pay to copy a car key? Having a spare car key around.
When you buy a new car, make sure you avail a spare car key. Leave the spare car key in a safe and easy place for you or someone you trust to access.
#2 Get an automotive locksmith.
Going to the dealership or car manufacturing company might be expensive. Fortunately, hiring an automotive locksmith is a much cheaper choice to get a new key fob.
#3 Invest in a shockproof and waterproof key fob holder.
You can never be too careful when handling your car keys, since they are prone to bumping and getting wet, both can damage keys. That is why investing in a key fob holder is a cheap way to ensure that it won't malfunction due to shock and water.
Some key fob holders can fit common car brands such as Honda.
#4 Get a shock-resistant key.
Companies, such as Toyota, offer keys that are shock-resistant and waterproof, making their keys sturdy enough to last as long as your car.
#5 Attach a locator device.
It sucks having to flip all the furniture inside your house just to find your misplaced key. With a low-cost locator device attached to your key, you can pinpoint your key's location with just your phone. It also works for someone who often forgets where they put their keys.
#6 Consult an expert.
If you're not confident in making the best choices, consult an expert regarding your situation. They will help you devise a choice that doesn't break your bank while ensuring you can gain access to your car again.
Frequently Asked Questions
Can AutoZone make a key without the original?
No, since AutoZone mechanics lack the training to operate as professional locksmiths. Hence, they need the original to make a key. Instead, what they can do for you is duplicate a car key with your original key.
Note: your AutoZone car key can be available for pickup or can be delivered directly to your door.
To get an original key for your car, the cheapest way would be to go to an automotive or emergency locksmith. Although going to your car dealership might be a little more expensive, their service can offer factory accuracy to make a new key for the car.
Why are replacement car keys so expensive?
Because of the technology that is put or installed to your key that makes your key more secure and unique than others, the cost of car key replacement can become expensive. To make a copy of a car key, the process includes programming, coding, and attaching advanced transmitters.
Fun fact: the most expensive car key is sold by the luxury company that is based in Finland — Awain. Their phantom line's key fob price costs a whopping $600,000, as their key fobs are made of premium materials finished with jewels.
Conclusion
It's important to keep track of your valuables, such as your car keys. They are small and can be very hard to find in narrow spaces, so keeping them in open spaces where you have a clear sign of them is a good tip to follow.
Knowing the answer to the question "how much does a new car key cost?" will go a long way. So the next time you lose your car key, you can now budget your finances to get a new set of car keys.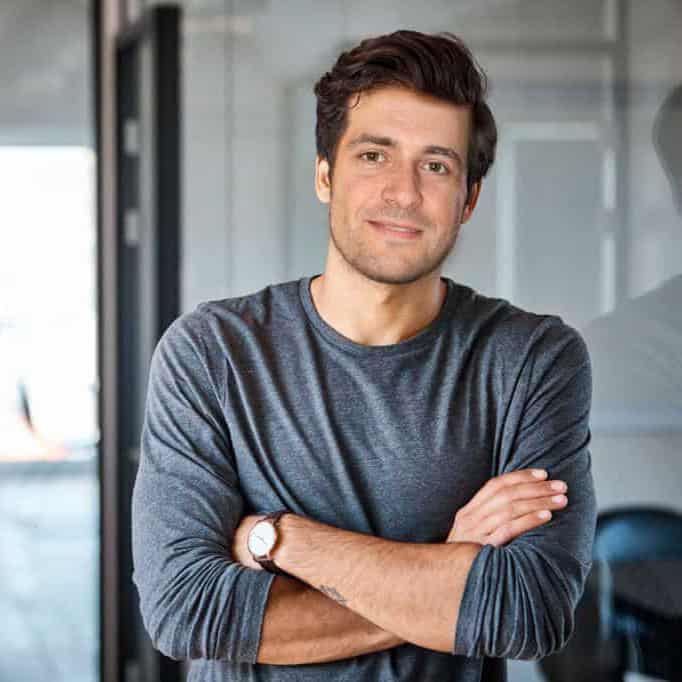 I am the last member to join Revolar and might be just the luckiest to work with dedicated people like Teddy and John. Our team has established a process where my only job is writing the best content to deliver incredible ideas and guides.