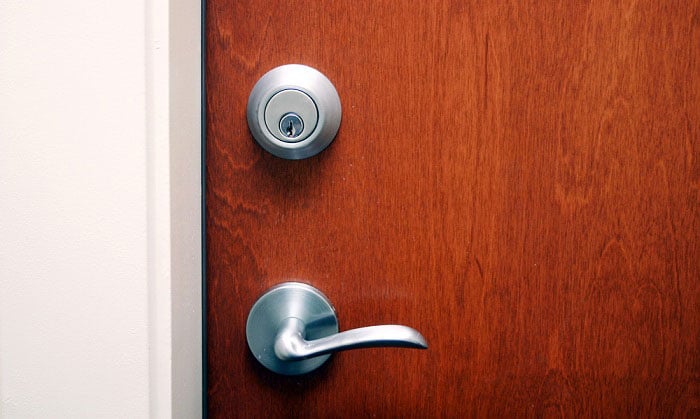 Want to learn how to unlock a deadbolt door without a key? Put a drill bit into the tip of the power drill. Apply a lubricant around it and on the deadbolt, especially on the keyhole. Force the drill bit into the keyhole until the tumbler pins fall off. Insert a screwdriver and unlock the deadbolt.
It's possible to open deadbolt without key through this tutorial. By following the steps carefully, you can break into your house in case you lost your key or you forgot your combination code. You won't need professional help since the tutorial is easy to follow.
What You Need
To unlock a deadbolt from the outside without a key, you need to prepare some items first. Most of the tools can be found inside the toolbox. In case you don't have them, you can buy them online or purchase them at your nearest local store. You can also borrow from your friends or neighbors if they have the items.
1. Drill
A power drill is commonly used for making small or big improvements in the house. It has a tip that can accommodate needle-thin bits used for creating crafts and hole saws for making holes on drywalls. There are two types of power drill that you can choose from: the corded and the cordless one.
The benefit of using a corded power drill is that it has a reliable strength; however, it could limit your movements. A cordless power drill, on the other hand, can help you move freely because it includes rechargeable batteries. The only downside is that the battery packs are expensive and are more prone to failure.
If you are wondering what size of power drill to use, it would depend on the kind of job it will be used for. For light works, you can choose a lightweight cordless drill with 8 to 10 volts. For heavy work, you can use a 20-volt cordless or corded drill.
To protect your wrist from the drill's torque, look for a power drill that includes an auxiliary handle. If it doesn't have one, you can hold firmly the bottom of the pistol handle to counteract its rotation.
2. Drill bit
Since you will be dealing with a deadbolt, you will need a heavy-duty drill. A regular drill bit will only break if used on a tough material like metal. There are two kinds of drill bits that are specifically designed for metalwork: a titanium drill bit and a cobalt drill bit.
A titanium drill bit is one of the high-speed drill bits. It is coated with titanium oxide, so it is very hard compared to other bits. Aside from that, it is also longer and is useful in cutting through metal sheeting. The only disadvantage of using this kind of drill bit is that it cannot be sharpened since it has a coating.
Another option is the cobalt drill bit. Unlike the titanium drill bit, this one can be sharpened. It is tolerant of heat and has abrasive properties. It is useful in drilling through titanium, cast iron, and stainless steel. However, titanium drill bits are sharper compared to cobalt drill bits.
3. Lubricant
To prevent the drill bit from breaking because of excessive heat friction, you will need a lubricant. You can use a multi-purpose grease since it is useful in providing a lubricating film to ensure that your tool runs smoothly. It also prevents the drill bit from wearing and tearing due to frequent use.
You can also use a thread compound to protect the metal threads from galling or seizure caused by the high torque. This kind of lubricant also has anti-wear, anti-rust, and anti-corrosion properties. However, if you don't have these two lubricants, you can use oil or water as temporary alternatives since they are good cooling agents.
4. Screwdriver
You will need a screwdriver to reach and unlock the lock mechanism of the deadbolt. A screwdriver varies in size, so you need it to be long enough to reach the lock and thin enough to fit on the keyhole. If you are not sure about the size you need, you can buy a set of screwdrivers since it includes different sizes.
Make sure that the handle of the screwdriver can provide you with a good grip. A stubby one may give you a strong grip but its reach is only limited. A longer one has a wider reach but the grip is not as strong as the stubby one.
5. A pair of goggles
As a precautionary measure, you have to wear a pair of goggles to protect your eyes from debris or any flying objects while you are drilling the deadbolt. Debris may cause eye infection or temporary loss of vision. Before you start drilling, wear the goggles.
In choosing a pair of goggles, make sure that it will perfectly fit your head so it won't loosen as you drill. It would also be uncomfortable if the goggles are too tight. Also, they must provide you with good ventilation so you will stay comfortable while doing the whole procedure.
What to Do
Step 1: Put a drill bit into the tip of the power drill
First, you have to put a drill bit into the tip of the power drill. Make sure to tighten the tip of the power drill. Once done, apply a lubricant to the drill bit. This will prevent the drill bit from breaking while you are doing the tutorial since too much friction can break a drill bit.
Step 2: Apply a lubricant around and on the deadbolt, especially on the keyhole
After you are done applying a lubricant on the drill bit, put a considerable amount of lubricant around the deadbolt and inside its keyhole. Place the tip of the drill bit on the center of the keyhole then pull the trigger of the power drill to spin the drill bit.
Step 3: Force the drill bit into the keyhole until the tumbler pins fall off then insert the screwdriver to unlock
You need to exert pressure on the drill so you can force the drill bit into the keyhole. Once the drill bit infiltrates the keyhole, apply a lubricant to the keyhole to prevent the drill bit from breaking. Do this procedure until you successfully break the rear of the lock and the tumbler pins fall off.
After you have finished drilling the deadbolt, insert the screwdriver and reach for the locking mechanism. Turn it as you will turn a key for it to unlock. Now you can remove the screwdriver after you have successfully unlocked the door.
Besides of drill out a deadbolt lock, you also can use this screwdriver to open a locked door.
Conclusion
Have you enjoyed our tutorial on how to unlock a deadbolt door without a key? After you have followed the steps correctly, they will surely help you break into a deadbolt lock even if your key is missing or you forgot your combination code. You won't have to pay for a locksmith to help you out.
There are some other effective tips for you to unlock or fix a deadbolt lock, some suggestions for you to pick a deadbolt lock with bobby pins, fix a deadbolt lock that spins and replace a deadbolt lock in 20 minutes.
If you find this article useful, you can share it with your friends who are locked out of their houses. We will also be glad to hear about your experiences in doing the tutorial. Simply leave a comment below.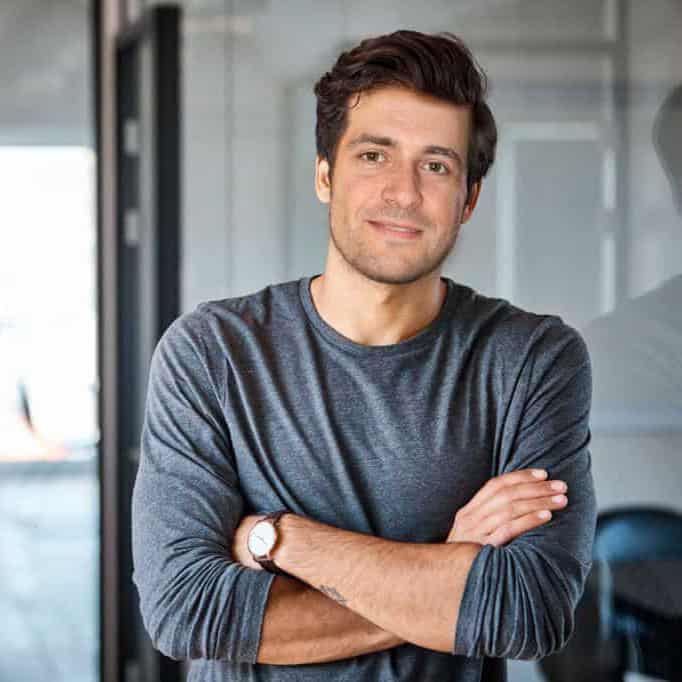 I am the last member to join Revolar and might be just the luckiest to work with dedicated people like Teddy and John. Our team has established a process where my only job is writing the best content to deliver incredible ideas and guides.