If you see a vehicle with an original keyless keypad entry feature, chances are it's a Ford. Ford is keen on making its users' lives convenient. Like the Ford Escape's keyless entry technology, which makes getting in and out of the vehicle easier, and even allows one to start a Ford Escape without a key!
It might keep you wondering how to unlock a Ford Escape without keys. Whether you're a curious bud, a new Ford Escape owner, considering acquiring a Ford vehicle, or in an emergency, continue reading and learn the techniques to get that Ford running.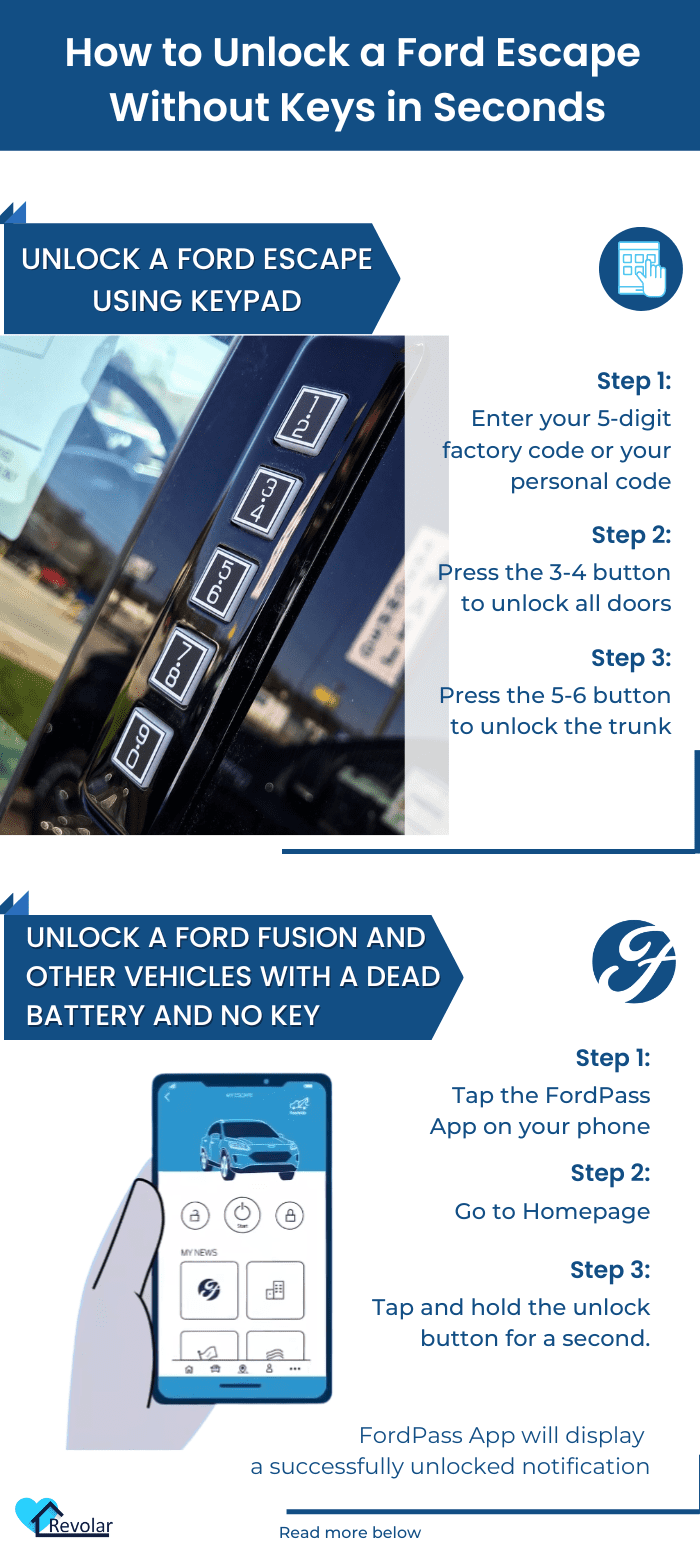 Step-by-step to Unlock a Ford Escape Without Keys
The Ford keyless entry keypad allows you to input a code to unlock your vehicle so you can get into car without keys. Unlocking the doors is relatively quick and easy.
Step 1. Key in your 5-digit factory code or your personal code.
Each number must be keyed-in within 5 seconds after another.
The internal lighting will turn on.
Note: Entering the 5-digit entry code will only unlock the driver's door.
If the two-stage unlocking feature is disabled, all the doors will unlock with just a single step; else, proceed to Step 2 if you wish to unlock all doors.
Finish the steps within 5 seconds after entering the entry code.
Proceed to Step 3 if you wish to unlock the vehicle's trunk.
Tips: This keypad also can use to lock your Ford Escape.
How to Unlock a Ford Vehicle Without Keys Remotely
You may also remotely unlock your car using the FordPass Connect App with a touch of a button. It's applicable to unlock a 2017 Ford escape. Here's how:
Tap the FordPass App on your smartphone.
Go to the Home page.
Tap the Unlock button and hold for one second. Wait for the white line to wrap around the button's edge.
A notification will display verifying that your vehicle is successfully unlocked. This notification will appear for 10 seconds.
Note: To use this feature, your vehicle must be equipped with SYNC/FordPass Connect. Check if your vehicle is included on the list. You must also add your FordPass-activated vehicle to the app's Home tab.
How to Unlock a Ford Fusion and Other Vehicles With a Dead Battery and No Key
In cases when your vehicle's battery is dead or you don't have your vehicle's keys with you, you may opt to unlock your vehicle with a slim jim tool. A slim jim is a flat, thin strip of metal that may be used to unlock a car door without needing keys.
Before using this tool to unlock Ford Explorer or other variants, ensure that your vehicle has non-electric and upright locks.
Upright locks resemble little cylinders on the vehicle window, usually found on older vehicles.
If you do this on a vehicle with power door locks, you risk damaging the door's electronics, wires, or airbags.
What to prepare
A window wedge, or an air wedge bag pump
A slim jim tool
Unlock the passenger door. Don't do this on the driver's side door as the wiring on that door is more extensive, preventing unwanted damage on the door you use most.
Insert the wedge in between the weather stripping rubber seal and the window near the passenger door lock. This will create a gap wide enough to slip through and move the slim jim.
Carefully slide the slim jim tool into the gap created by the wedge. Move it so that the hooked end is near the door lock.
Try moving the slim jim tool gently toward the lock, observing any subtle movements. Keep the slim jim upright to prevent snagging on any other mechanisms on the door. If the slim jim hooks on the locking mechanism, the lock will move a little.
Slowly pull the slim jim tool upwards when you feel the hook latches on something. If you hook the control arm of the locking mechanism, the lock will lift to unlock the door.
This instructional video demonstrates how to use a slim jim. It's advisable to seek a professional if you cannot open the door after two tries to avoid any damage to the door.
Frequently Asked Questions
1. How to retrieve the factory key code
You will need either your vehicle's 5-digit factory code or your personal key code to unlock your car door without keys.
If you have a brand new vehicle, the factory key code is provided in the vehicle's wallet card, included with the keys.
Alternatively, you may retrieve the factory code using your ignition keys. Check below for the guide to know your factory key code using a Smart Key or an Intelligent Access Key.
2. Using a Smart Key
Place the first key into the ignition, turn it on for a few seconds.
Turn the ignition off, then pull the key.
Insert the second key, and then turn it on.
Your vehicle's factory code will be displayed on the dashboard above the steering wheel for a few seconds.
3. Using an Intelligent Access Key
Insert the first pre-programmed key into the backup slot.
Press the START/STOP button. Wait for 5 seconds before proceeding.
Press the START/STOP button once more, then pull out the key.
Insert the second pre-programmed key, then press the START/STOP button.
For a few seconds, your vehicle's factory code will show in the instrument cluster above the steering wheel.
You can follow the same guides to unlock a 2010 Ford Escape.
Conclusion
We've put together this guide for folks wondering how to unlock a Ford Escape without keys. This might also be helpful for those looking for information to unlock Ford Focus without key, or for other variants; the steps are just the same for similarly equipped vehicles.
Indeed, security and convenience are vital aspects of any vehicle. Using a key to open a door is safe, but adopting sophisticated technology to access a vehicle provides a different level of convenience.
Further, knowing the power that slim jim holds is a lifesaver even if you don't have a car with keyless entry.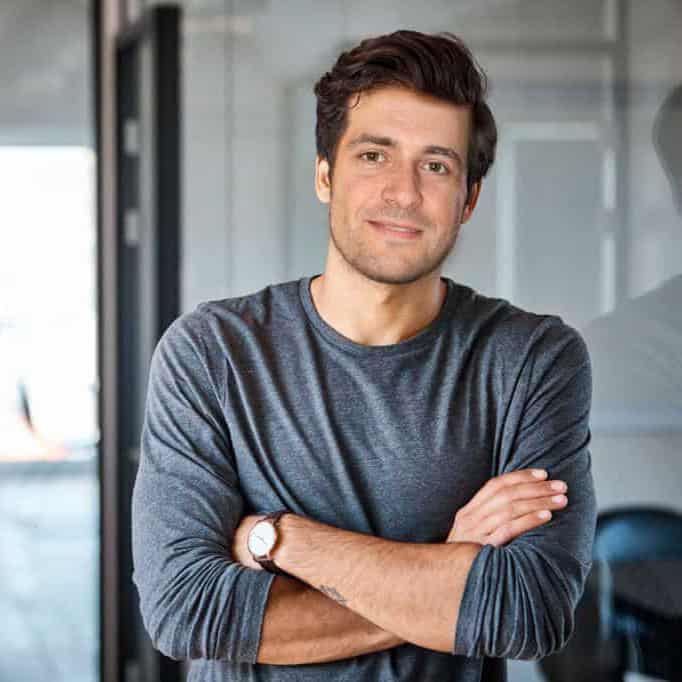 I am the last member to join Revolar and might be just the luckiest to work with dedicated people like Teddy and John. Our team has established a process where my only job is writing the best content to deliver incredible ideas and guides.