Having a camera to record what happens outside or inside your home or building is a must to improve the securit and can become evidence for trials in case of incidents.
However, if you have invested in a Ring stick up cam and it doesn't detect any motion, there might be several causes to the problem such as the position, heat sensitivity or buggy software updates.
In this article, I will show you the reasons why your Ring stick up cam not detecting motion and how to troubleshoot these problems.
Common Reasons Why Motion Detection May Fail and How to Fix Them
Ring stick up cam is designed to take a video when it detects a motion so you can watch it through live view or through a saved recording. If motion detection fails, refer to the table to find out the reasons and how you can deal with it.
To begin with, an advisable tip is that you can always use the Ring app and choose the right devices in the 'Connected Devices' section in any case to change the settings of the cam. If you haven't downloaded the Ring app yet, you can download it from the Google Play Store or the App Store.
Remember to save the changes after finishing any adjustments that you have made.
Reason
Description
Troubleshooting Process
Your Ring stick up cam is not positioned correctly.

A common issue why a Ring stick up cam is not working and not detecting motion is because it is not focusing on where the motion is and there are obstructions on the lens.

These obstructions can affect the motion verification of the device causing missed person or animal movement.

1. Reposition your Ring stick up cam to be not too high or too low.

The ideal height for an outdoor ring stick up cam is nine feet so nothing is blocking the motion sensor location while seven feet is fit for an indoor one.

2. Remove any obstructions that hinder your Ring stick up cam's detection range.

3. Remember that if your stick up cam looks through a window, it may lessen its effectiveness in picking up motion.

Your Ring app's motion alert is turned off.
You are not notified when your Ring stick up cam detects motion but no video because your Ring app has its motion alert turned off.
Follow these steps to turn on your Ring app's motion alert:

1. Choose your targeted devices

2. Go to "Motion Settings".

3. Select "Motion Zones".

4. Go to "Add a Motion Zone."

5. Select the area where you want motion to be detected from your camera.

Your Ring stick up cam has low heat sensitivity.
Most of Ring's cameras including stick up cams and doorbell cameras are equipped with heat sensitivity to support the motion detector especially at night.

A camera with low heat sensitivity might not perceive any motion in its motion sensor distance.

Follow these steps to increase heat sensitivity and fix your stick up cam not detecting person:

1.Select the device that you want to modify.

2. Select the "Motion Settings" option.

3. Navigate to the "Zones and Range" option.

4. Use the slider to increase the heat sensitivity of your Ring stick up cam.

Your Ring stick up cam has buggy software updates.
Bugs and glitches in the software cause the cam not picking up motion.

This can also create a problem where your phone is not connecting to your Ring device.

To get rid of bugs and glitches, you need to reset your Ring stick up cam. Here's how you can do it:

1. Find the black button on your Ring stick up cam.

2. Press the button and hold it for 15 seconds.

3. When the camera's light is flashing green after you release the button, the restart process is now done.

Your Ring stick up cam's sensor is faulty.
If you have recently bought your Ring stick up cam and it stopped detecting motion after you have installed it, it might be due to a manufacturing defect.

This can happen if the device isn't properly assembled.

What to do is to call Ring's customer service and inform them that the faulty stick up cam is not recording motion.

If your Ring stick up cam is still under warranty, your device will have the chance to be replaced with zero fee.
Conclusion
It's important to know the reasons why your Ring stick up cam not detecting motion. This article will not only help you to avoid the problem, but also provide you with several ways to troubleshoot each case that has different causes.
It's best to be wary of the condition of your security measures. You can prevent security risks to yourself, your family, and your valuables and protect them from harm's way.
---
Related: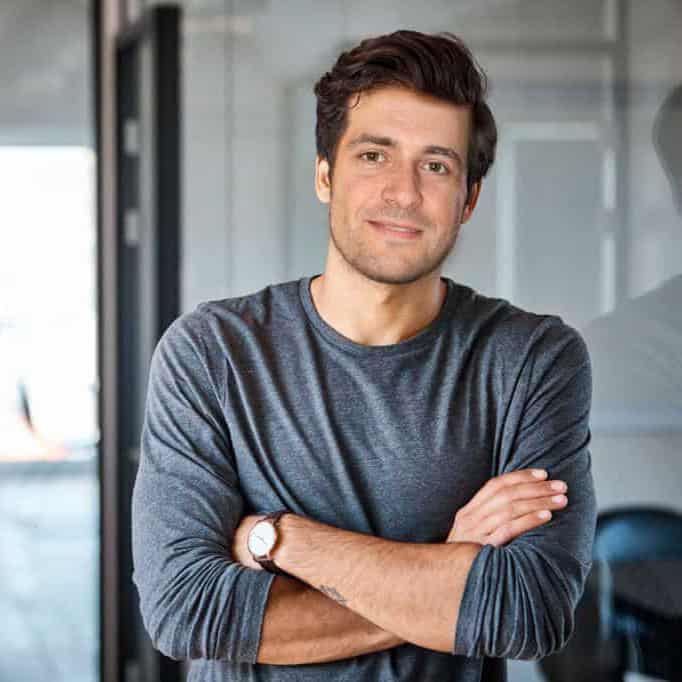 I am the last member to join Revolar and might be just the luckiest to work with dedicated people like Teddy and John. Our team has established a process where my only job is writing the best content to deliver incredible ideas and guides.