It can become bad when you miss out on the delivery, a friend coming over, or an important emergency just because you have a Ring doorbell that isn't ringing. It is often a connection issue.
Below are some potential reasons why your Ring doorbell is not ringing inside. Pinpointing the cause can help you troubleshoot the problem and have your Ring doorbell up and running again.
Why Your Ring Doorbell Isn't Ringing Inside and How to Fix Them
1. There is no chime kit installed
The chime kit is responsible for making the sound as soon as the button on your doorbell is pressed. Especially if your doorbell is 100% battery-powered, your doorbell will not have any built-in digital or mechanical chimes.
Here's how to troubleshoot the cause of why your doorbell doesn't ring inside:
Determine the model of your Ring doorbell. This will help you when you are choosing your chime kit.
Choose a chime kit that is compatible with your Ring doorbell. Ask customer service if you have doubts about whether it's compatible.
Install the chime kit. Have it installed by a professional if you don't know how to do it yourself?
Test the new chime kit to make the Ring doorbell ring inside the house.
2. The doorbell has not been set-up in your smartphone app
Even when the doorbell is already set up, you will not hear a Ring chime if it's not set up in the Ring app. You will need to access Ring in-home chime settings to fix this problem.
Here's how to troubleshoot if your Ring doorbell only rings outside:
Download the Ring app from your device. For IOS, the app can be downloaded from the App Store, while for Android, the Play Store.
Create an account. If you already have an existing Ring account, you can log in using that account.
Open the application and press the "Set Up A Device" option.
Scan the QR code of your Ring doorbell. You can also scan the MAC ID barcode.
You will be directed to on-screen prompts that you have to follow to complete the set-up.
3. The doorbell's battery is either low or dead
If you have a battery-powered Ring doorbell, you might want to check the battery of your device if it stopped ringing.
Even when your chime kit is connected, it is not ringing inside anymore if the device is low or runs out of battery.
Here's how to troubleshoot this audio issue:
Locate the battery cover of your Ring doorbell. The battery is usually located at the back of the device.
Remove the battery cover of your Ring doorbell. Keep the cover, as you will be putting it back later.
Remove the low or dead batteries from the device.
Install the new batteries on the device.
Put back the cover of the batteries.
4. The doorbell's wiring connections are wrongly set-up
During installation, where you connect your Ring doorbell to the internal doorbell, some wirings on your wired Ring doorbell might not have been correctly connected to their proper places.
That is why the doorbell is not working with Ring when you press the button. Thus you cannot hear any sound.
What you have to do to get the Ring doorbell to ring inside is to open the connections of the Ring doorbell and the internal doorbell.
Take out the instructions manual and follow the steps of the wiring correctly.
5. The doorbell is connected to a poor or no WiFi connection.
The Ring doorbell is sensitive to WiFi connection. This means that if your Ring doorbell is not chiming, it might be getting poor or no signal at all, or you just forgot to connect the device to the WiFi.
Here are some things that you can do if you can't hear Ring doorbell in house:
Open the Ring app.
Go to your Ring devices.
Check if the Ring doorbell is connected to WiFi.
Suppose your router is far away from your Ring doorbell. In that case, you can install a chime kit with a WiFi extender so that your Ring doorbell will no longer encounter any poor connection.
Conclusion
Doorbells are a great way of notifying you that someone is outside waiting for you to open the door, and Ring company delivers with their high-end doorbells that have built-in cameras so that you will know who's outside your door.
There are several reasons why your bells rings outside but not inside, detecting the right cause will help you fix it immediately.
Hopefully, with our helpful guide, you do not have to encounter your ring doorbell is not ringing inside.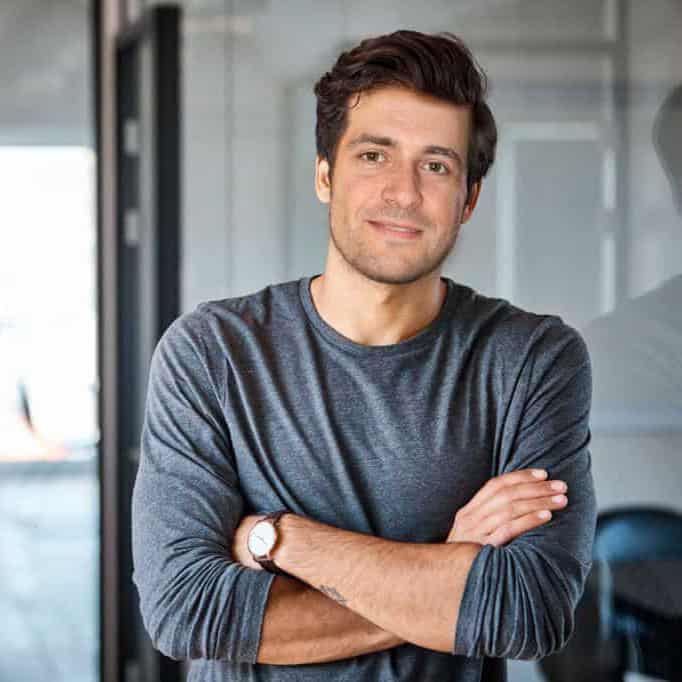 I am the last member to join Revolar and might be just the luckiest to work with dedicated people like Teddy and John. Our team has established a process where my only job is writing the best content to deliver incredible ideas and guides.