When it comes to home security, your family's safety should always come first. It's best to get a trusted security camera brand that's top-quality, efficient, and effective. After all, you wouldn't trade anything for your peace of mind when you sleep at night or when you're away from home.
Ring offers both indoor devices and outdoor ring doorbell cameras that are easy to install and user-friendly.
Whether you've just installed one or are moving in with this type of smart security device, knowing how to reset a Ring security camera can keep it in its optimum function. Read the easy steps below.
Ways to Reset a Ring Security Camera
One thing you have to know is the difference between a soft and hard reset. The options for soft reset vs. hard reset depend on how serious the issue on your device is.
What's a Soft Reset?
Similar to restarting or refreshing a camera device.
Resolves minor malfunctions and glitches like connection issues, features not functioning properly, or a frozen screen.
Camera settings remain intact.
What is a Hard Reset?
Performs a full reset and restores the camera to its original factory settings.
Recommended if issues continue after resolving them with a soft reset.
Advisable for new Ring camera device owners, second-hand Ring devices, owners moving into a house with a Ring camera installed, or selling or giving away the camera device.
This factory reset helps in clearing data that was previously stored and helps protect privacy and hacking.
Guide to Reset Your Ring Security Camera
Ring has several types of indoor and outdoor security cameras, so there are specific steps to reset each type.
1. Resetting a 1st Generation Stick Up Camera
Check the back of your indoor cam. Lift the small cover so you'll see the orange setup button.
Press the orange button and hold for 20 seconds before releasing it.
You'll see the camera's front light flashing for several minutes, which means the reset is in progress. You'll know it's successful once the light turns off completely.
2. Resetting a 2nd Generation Stick Up Cam Battery
Look for the battery cover and remove it. Once you open it, you'll find the orange setup button next to the battery slot.
Long press the setup button for 10 seconds, then release it.
Your camera's front light will start to flash for a few minutes. When the light turns off, it means the reset is complete.
3. Resetting a Stick-up Cam (3rd Generation)
Make sure that your battery is fully charged when you do the reset. Find the battery cover at the back of your device and lift it. The orange setup button is located just beside the battery slot.
Press and hold that button for 10 seconds, then release it.
The reset is complete once you get to the setup mode.
4. Resetting a Ring Stick Up Cam Plug-in (Wired)
For this type of Ring Stick Up camera, make sure your device is connected to a power outlet while doing the reset.
Look for the orange reset button at the back of your camera.
Press this button and hold it for about 10 seconds before releasing it. Your camera will turn to setup mode, which means the reset process is finished.
5. Resetting a Ring Spotlight Cam
For this model, you'll easily find the setup button on top of your camera.
Long press the setup button, then release after 30 seconds.
Lights at the front of the camera will continuously flash for a few seconds. You'll know the reset succeeds when the camera lights turn off.
6. Resetting a Ring Floodlight Camera Pro
To reset a ring floodlight cam, first locate the setup button at the top of your camera device.
Press this button for 30 seconds, then release it. When the camera restarts, it means the reset is done.
Use your Ring app to set up the camera back again.
7. Resetting a Ring Stick-Up Camera Elite
Find the setup button located right under the cover at the back of your camera.
Make a long press and hold it for 10 seconds.
Your camera will turn to setup mode, indicating the reset is complete.
If you're giving away the device, remove the device from your Ring app by going to the home screen and tapping the gear icon. Go to Device Settings, tap General Settings, then select Remove this Device.
8. Doing a Reset Without Pressing Button
To reset your Ring camera with no reset button, log in to your Ring app and go to the Device Settings.
Select the Ring camera you're resetting and select "Force Restart."
Confirm your request to restart and follow the prompts to get you through the process.
Once you finish, your camera will automatically reset and restart.
9. How to Reboot Ring Camera
To perform a camera reboot using your Ring app, make sure you're connected to Wi-Fi.
Tap on the Menu.
Go to Devices and select the device you're going to reboot.
Tap on the Device Health icon, then scroll down and select Reboot This Device.
Confirm your request and wait for a few minutes for your Ring device to reboot.
Helpful Troubleshooting Tips
Changing Your Ring Password
If you forgot your Ring password, here's how to change it:
Go to the Ring app and tap the Reset Password button.
Enter the email address you used for setting up your Ring account and tap continue.
A reset link will be sent to your email, so you need to check it in your inbox.
Open up the message from Ring to see the Create Password link.
Type in your new password with a combination of at least one number and a symbol, along with uppercase and lowercase letters.
Re-enter the new password you created, then tap the change password button.
Ring app will confirm if your password change was successful. Then, try to log in with your new password.
Fixing a Ring Camera That Won't Turn On
For a Ring camera that's not turning on, try to plug it into another power outlet, as a faulty outlet might be the culprit.
Another way to fix this is by unplugging the camera and replugging it again after a few seconds.
You can also try performing a factory reset.
Check if the software version needs to be updated.
Fixing a Camera Not Turning On with Motion
To resolve this problem, check your battery's power. Make sure they're fully charged.
Check the Motion Sensitivity setting by opening your Ring app and tapping the Device Settings. Your camera may be set either too low or too high, which causes your battery to drain excessively.
Check the vicinity around the camera lights. Anything that blocks or disrupts the camera view can max out your light's capacity, thus draining the battery.
How to Reset a Ring Camera Wi-Fi Connection
Open your Ring camera's Ring app and tap the Device Settings on the menu to fix your Ring camera's Wi-Fi connection.
Choose the camera you want to reset, then tap Forget Device.
Confirm this request and follow the succeeding prompts to proceed to the Wi-Fi reconnection process.
Conclusion
Knowing how to reset a Ring security camera is that easy! This process will keep your camera device working more efficiently. You'll also get to maximize the features of your Ring camera. More than that, resetting your security camera is an important safety and privacy hack you should always keep in mind.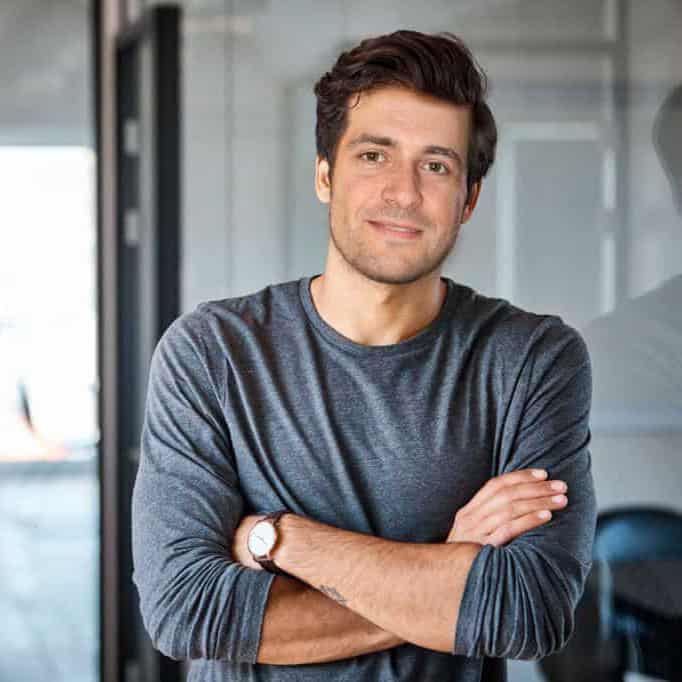 I am the last member to join Revolar and might be just the luckiest to work with dedicated people like Teddy and John. Our team has established a process where my only job is writing the best content to deliver incredible ideas and guides.