Door chain locks are made up of two parts — a metal bar attached to the door and a metal chain attached to the door frame. These two parts work together to prevent other people from breaking into the door or provide an additional layer of security.
Due to their easy installation process and user-friendliness, interior door chain lock is commonly used in residential doors in apartments. If you are interested, read on and know how to install chain lock on door with simple and easy steps.
Step-by-step to Install a Door Security Chain
Door chain lock installation is easy to do but also easy to mess up. However, with the right tools and guidance, you can even do it by yourself.
Step 1. Mark the drilling location.
Take the metal bar of your chain lock and position it on the part of the door where you want to install it unto. With a pencil, mark the holes that will be drilled.
Step 2. Drill the markings.
Take your battery-powered drill with a number one drill bit. Pre-drill the marked parts of the door so that it will be easy to place the screws.
Step 3. Place the screws.
Put the metal bar of your chain lock and position to fit the pre-drilled holes. Get your screws and place it onto the holes.
Step 4. Fasten the screws.
Take your drill again and fasten the screws until the metal bar is flushed onto the door. Make sure the metal bar is straight and not crooked.
Step 5. Place the metal chain.
Get your chain and slide the circular part on the installed metal bar. Next, position your metal chain to where you want it to be installed.
Note: the metal chain can be installed on the jamb of the door or on the trim of the door.
Step 6. Mark the holes for drilling.
After you have positioned your metal chain, take your pencil again and mark the holes where the screw will be placed.
Step 7. Pre-drill the holes
Take your drill and drill the space where the screws will be installed. Make sure it is wide enough in order for the screws to go in and not too wide where they can fall out of place.
Step 8. Fasten the screws
Grab the metal chain and drill the screws onto your door. Make sure the screws are fastened enough that the metal chain will not fall off.
Step 9. Test your door chain lock.
Your door chain lock should prevent your door from being completely opened. Try putting force onto your door to make sure it won't budge easily.
Other Tips to Install Chain Lock on Door
Before you install a chain door guard, you might want to check these tips out:
1. Make sure there is enough room to see through your door when you open your door with a chain lock. This will help you identify who is in front of your door before opening the door completely.
2. You can install your metal bar or receiver vertically. In this way, it will automatically lock as it drops down the metal bar.
3. If you have a uPVC door, it might not be possible to install a standard door chain. Get a door chain restrictor with a ring that can be installed with no screws, since it can accommodate uPVC doors and any lever type handles.
4. Buy the strongest door chain lock you can find so that it won't rust and will not break easily by force.
Different Types of Chain Locks
There are two main categories of door lock chain types. We have the non-locking versions which are standard door chains and the lockable door chains.
The standard door chain doesn't have a built-in lock and is mainly composed of door chain and bolt only. The main purpose of this type of door chain is to stop unauthorized people from opening your door completely even if the door lock is unlocked.
Additionally, this type of chain is mostly used as chain locks for apartment doors.
The types of standard chain locks are as follows:
Heavy duty chain lock – This type of lock gives more security as it is much more durable and heavier than other types of chain locks.
Wireless chain lock – This type of chain lock connects the door handle and the door frame. Although, on its own it is not as secure as other types of chain locks, it is new and available on the market.
On the other hand, lockable door chains are composed of a door chain lock with key. The benefit of having a lockable door chain is that you can open a chain lock from the outside and inside.
The types of lockable door chains are as follows:
Keyed chain lock – A built-in cylinder lock makes this type of chain lock more secure than the rest of the locks.
Combination chain lock – Instead of a lock and key, a combination chain lock utilizes codes that should be inputted in order for it to be unlocked.
Helpful Tips
Are door chain locks effective?
Yes, a heavy duty door chain lock prevents force entry. This is because the chain will stop the door from opening completely.
However, add an additional layer of security, such as padlocks, to make it more effective. Together with chain lock front door protection, this will make your doors safe from forced entry as well as lockpicking.
Can you install a chain lock on a metal door?
Installing chain lock on door that are metal is possible. However, you might have to use stronger tools, such as a drill and drill bit, that can pierce through the metal.
Remember that the drillbit may overheat and burn in this process, so cool it with water periodically. Additionally, if the battery-powered drill cannot withstand long durations of drilling, opt for a wired drill.
Conclusion
Security isn't something you should sleep on, especially when you have a family and valuables that you have to protect inside your home. That is why it is best to invest in security measures that ensure the safety of your home.
Knowing how to install chain lock on door will give you added security that will save you money and time. It is needless to say that a secure environment lets you live your life to the fullest.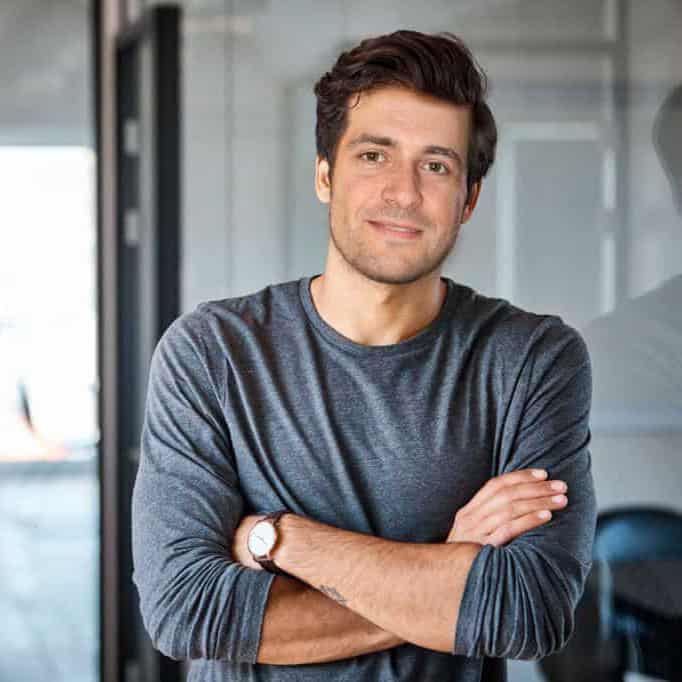 I am the last member to join Revolar and might be just the luckiest to work with dedicated people like Teddy and John. Our team has established a process where my only job is writing the best content to deliver incredible ideas and guides.