Suppose you live in a rental home or apartment and your washer is in the communal laundry room. It's natural to want to keep the machine secure so that others can't use it.
Or, if you place it indoors and you have small children, it's best to lock it so they can't play with it because a toddler can easily fit inside the machine.
To do so, you need to master how to lock a washer and dryer from being used. Read on to know all the easy methods.
Ways to Lock a Washer and Dryer
So, how do I stop someone from using my washing machine?
Method 1: Lock via the control panel
Washers and dryers, especially modern ones, have control panels where you can operate your machines. You can lock the machine via said panel by following these instructions for front-loading washers:
Open the washer's door
You will notice the "lock" button right at the front.
Press it and hold for 3 – 5 seconds until you hear a beep and the light on the "lock" button is on.
As you already lock the washer, close its door.
You can do the same for your cloth dryer.
The steps mentioned above apply to most units since control panels are straightforward and easy to maneuver. Otherwise, refer to the appliance's manual when you need extra help to lock washing machine drum.
Method 2: Use a zip tie or cord
This is not a foolproof way to lock your washer and dryer, but you can use a zip tie or rope to secure your machine. However, it's recommended to use this trick along with the machine's main lock feature, that is, via the control panel.
Just tie the washer's cord near its body, preventing anyone (especially kids) from plugging it in.
To further secure your machine, you can use a regular padlock when keeping the cord away from the socket.
Though it might affect the machine's aesthetic (if you're particular about it), this trick will add to your peace of mind.
Method 3: Use a washer dryer key lock
If you really want to secure your washer and dryer with the help of a key, you can buy a T-handle lock or some other type that can match your machine. This type of lock is made from stainless steel or zinc alloy and comes with a tubular key.
Consider using this security device if you are fine altering a portion of your machine and if it's in areas with a high risk of break-ins.
Method 4: Use a Safety 1st Prograde Front Loader Washer/Dryer Lock
Safety 1st is a reliable brand when you want your home safer for the little ones. It offers a child safety front load washer lock that's easy to use and can be installed in a jiffy.
To install it, remove the adhesive of the washer child lock and place it near the door, serving as a jammer so toddlers can't open it.
It has a green indicator when it's locked. Just press the large button to unlock it and turn the arm upwards. Since this type of dryer child lock is spring-loaded, release the arm to lock the door again.
Toddlers will have difficulty defeating this lock, but teenagers and adults can quickly get its mechanism. Hence, use it for childproofing rather than as main washing machine locks.
Method 5: Use child lock features
Some washing machines, like those from LG and Samsung, come with child lock features.
For LG, you just need to hold and press for three seconds the 'Delay Wash' and 'Add Item' buttons on the control panel to activate the child lock feature.
For SamSung, press the button with a hand icon, and afterward, you'll see 'Additional Functions' on the screen. Turn the dial clockwise until you see the 'Child Lock' option. Afterward, press the circle icon to activate it.
To deactivate this feature, repeat the same steps. A child lock feature is helpful when you don't want your wash cycle altered by the young ones, aside from keeping them away from opening the door.
FAQs
Tips to prevent neighbors from using washer and dryer.
If you have good neighbors, a reminder is not even needed. Still, just to be sure that others won't use your washer and dryer, you can politely ask them verbally or leave a note on your machine.
To further your peace of mind, use a plug lock for washing machine besides locking it via its control panel.
Can you lock a top-loading washer?
Sadly, there are no foolproof tricks to completely protect top of washer dryer since the lids are simply hinged. Hence, they can easily be opened.
It's not advisable, as well, to put heavy items to prevent someone from opening the lid as kids might reach it, and this might put them in danger.
Sure, you can install a latch dryer lock with key or padlocks if you want to prevent other people from opening your top-loading washer, but it will not blend well with your machine.
When should you use a lock for a washing machine?
It's recommended to use washer machine locks when you have a front-loading model that can be easily accessed by curious kids. Securing it means keeping them away from entering the drum.
Childproofing features help maintain your wash cycle even if the young ones tinker with the buttons and dial.
Furthermore, using locks for your washer and dryer is advisable if the machines are outdoors or in a common area, like when you always rant that your "roommate use my washer and dryer" without permission.
Conclusion
Knowing how to lock a washer and dryer from being used by kids, roommates, or strangers saves your machine from being damaged. Also, it keeps you from the stress of regularly setting your wash cycle in case a young one alters it.
It is recommended to pick laundry machine lock that will secure the plug, effectively preventing anyone from using it. Simply put, you can't watch your washer the whole time, but you can employ ways to keep it safe.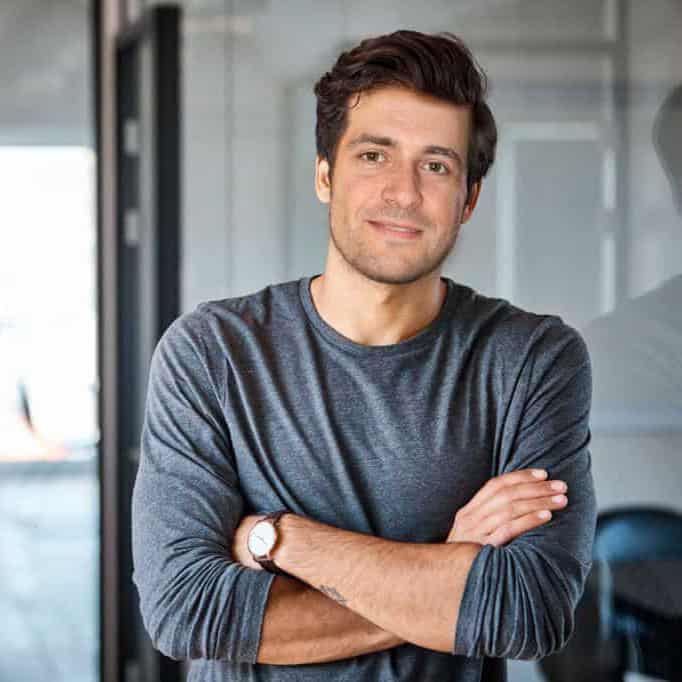 I am the last member to join Revolar and might be just the luckiest to work with dedicated people like Teddy and John. Our team has established a process where my only job is writing the best content to deliver incredible ideas and guides.