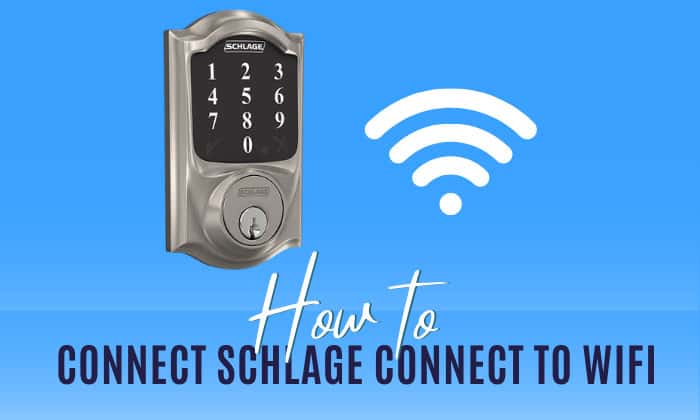 In this day and age of home security, many people own electronic locks in addition to their traditional locks. Ranging from Bluetooth to WiFi locks, electronic units have become popular and cater to people's taste.
One lock that is in demand is the Schlage Connect. Schlage Connect WiFi adapter gives you the assurance of maintaining the security of your house through your phone's screen.
That is why in this article, I will show you how to connect Schlage Connect to WiFi in quick and easy steps.
Ways to Connect Schlage Connect to Wifi
First, you need to make sure you are connecting Schlage lock to WiFi first. In this way, you can lock or unlock it through your phone anywhere.
Here are the quick and easy steps to connect Schlage Connect to Wifi:
Step 1. Find a hub that is compatible with your Schlage Connect. A hub will serve as a connecting point for all the smart devices inside your house in order for them to work seamlessly.
Note: If you have a lock without hub, the recommended hubs are Wink Hub or SmartThings Hub. However, if you already have a hub, you can check with the manufacturer if it is compatible with your Schlage Connect.
Step 2. Download the app of the hub of your choice in order for your Schlage Connect to connect to iPhone or Android.
Step 3. If you have chosen SmartThings Hub by Samsung, here is how to pair Schlage Connect with SmartThings:
Open your SmartThings application.
Select "My Home" Under "Things"
Select "Add a Thing".
The application will look for the smart device.
While the application is finding the smart device, go to your Schlage Connect lock and hold the Schlage button until a yellow light flashes and the lock beeps three times to make your lock discoverable.
The locking device will appear on the screen.
Select the device to connect Schlage lock to SmartThings and rename it.
Save the settings of your lock to add Schlage Connect to SmartThings.
Step 4. Lock or unlock your Schlage Connect through your hub's application. Note that if your lock is linked to Samsung SmartThings, you should use Samsung's app to adjust it and not Schlage's application.
Your Connect lock will work through WiFi since the hub has Wifi.
If you have your own Schlage WiFi adapter setup, it can also connect your Schlage Sense unit to a wireless network. Simply plug the adapter into an electrical outlet, and follow the prompts in the Schlage Sense app. That's all it takes to complete Schlage Sense installation.
FAQs
What app do I use for Schlage Connect?
Whether you are using Android or iOS, you will still be using the Schlage Home application. The app will let you monitor and even control Schlage Encode and Sense locks that are connected through WiFi anywhere with just your smartphone.
There is no Schlage Connect app per se, but you can monitor and adjust this lock through Alexa, Amazon Key, Echo Plus, Nexia, Ring, Wink, Google Assistant, and Samsung SmartThings, as mentioned above. Note that depending on which Connect model you have (Z-Wave Plus or Zigbee), the compatible smart home apps can differ.
How do I reset my Schlage lock WiFi?
Whether it's because other people know about your code or you want to change the code into something much easier to remember, you might want to reset your Schlage WiFi lock setup.
According to the Schlage Connect manual, follow these simple steps to reset the lock:
Remove the battery cover and the battery connection.
Locate the Schlage button and hold it.
Reconnect the battery terminal while holding the Schlage button.
Both the Schlage button and the green check on your Schlage Connect keypad will flash three times.
Complete the reset by going through the auto handing process again.
How to connect Schlage Encode to WiFi?
Download the Schlage Home app from the app store, then create a new account or sign in with the one you already have.
Once you've got in the app, pair your lock with the application. The screen will prompt you to select the unit you have (such as Schlage Encode or Schlage Sense). Choose Schlage Encode.
Locate the programming code on the user guide, then allow the lock to record videos and take pictures if you want. Scan the QR code on the unit if requested.
Now, you'll reach the Wifi setup prompt. Select your network and type in the password, then the access code. From the Schlage Home app, you can lock and unlock the door remotely.
Conclusion
Gone are the days when you had to keep multiple keys in your pockets to open doors or had locks that were vulnerable to burglars and thieves.
Knowing how to connect Schlage Connect to WiFi ensures home security for you and your family. Invest in quality locks and products, so you don't have to worry about other people entering your home.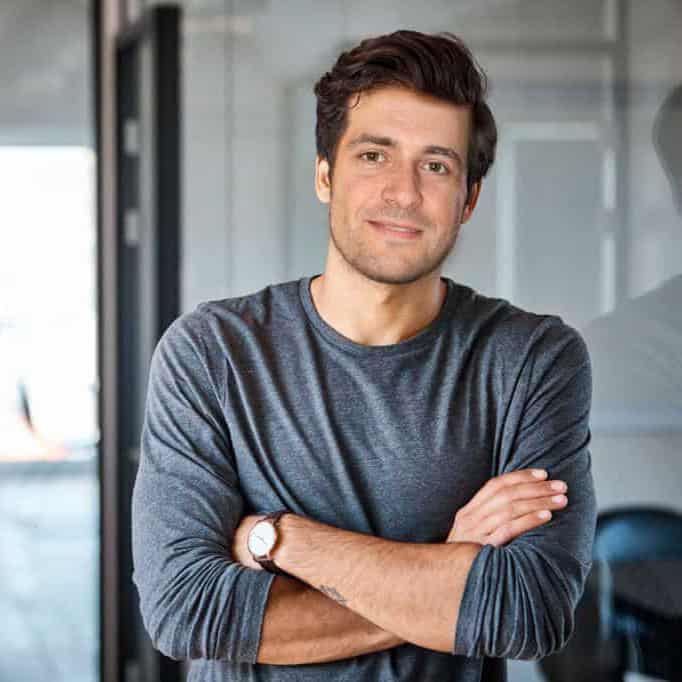 I am the last member to join Revolar and might be just the luckiest to work with dedicated people like Teddy and John. Our team has established a process where my only job is writing the best content to deliver incredible ideas and guides.