A car lockout is an unfortunate event that may happen to anybody at unexpected times and circumstances. This difficult situation requires a service provider to get the job done, so how much does Pop A Lock charge to unlock a car door?
Pop A Lock is a well-known provider that is both reliable and incredibly fast to arrive at the scene whenever someone encounters a car lockout. The average Pop A Lock cost for automobile unlocking usually ranges from $50 up to $120.
Aside from the Pop A Lock locksmith service, this article will cover other essential information that you need to know if you go through a car lockout. Can you ask for a free hand from the police, or how much do other services charge for this?
What is a Car Lockout
It may be to your surprise that car lockouts happen quite often. A car lockout describes a situation when a car owner (or their kids) are locked, either in and out of the vehicle without the keys. In some cases, your car key may even go missing somewhere underneath a seat.
When this lockout happens, it is best to calm down and breathe before deciding the most optimal way to solve it. Nowadays, most cars lock all of their doors at the same time with automatic locks. But some still lock the doors only, not their trunks.
Does the Police Unlock Your Car for Free
Before reaching out to a service provider, you may think of calling the police for your car unlock. Unfortunately, they will not do it for no cost unless the case is a serious emergency, such as having your baby stuck inside a locked automobile.
In addition, be prepared that the police may have to smash your car window open when they arrive to handle the case. Unlike specialized locksmiths with proper tools to unlock cars, the police do not carry such equipment around at all times.
Can a Locksmith Unlock a Car Door
Needless to say, trying to open your locked car after watching Youtube is a bad idea. Why don't you try contacting auto locksmiths, who are skillful in unlocking all types of doors? It does not matter if you lock the key in or it broke off inside.
Although it is a bit costly to use such services, auto locksmiths have multiple tools to guarantee the highest safety level. Their transponder programming tool can open keyless ignitions and no-key entry systems in cars without having to pop the lock.
Many vehicles need physical unlocking, but auto locksmiths are skilled enough to open them without leaving any dents on these cars. They have amazing tools to duplicate locked keys in car service or extract a broken key smoothly out of the lock.
Therefore, if a car lockout ever happens to your automobile, you do not have to struggle and damage the system attempting to unlock it. Give your local service provider a quick call and have the professionals do the work easily and quickly.
Why Choose to Pop a Lock
Among various service providers, why should you choose Pop A Lock to deal with any type of car lockout across the country? Here are the perfect reasons:
They are a large group of auto locksmiths that are available throughout the nation. Their knowledge is highly reliable to handle any problem.
They have formed many established relationships with different key and lock companies.
These locksmiths are highly trained and always carry specialized tools to guarantee the finest service.
All locksmiths' backgrounds have been checked. They are insured and licensed where applicable.
How Much Does Pop a Lock Charge to Unlock a Car Door
There are a lot of external factors that affect the Pop A Lock price to unlock a car door, including the type of your vehicle, your location, and the time of the day.
As far as we know, the basic cost for a service call with an automotive locksmith will be around $15. Starting from there, the service begins with $35 and is likely to go up depending on how difficult the job gets. The total can be $50.
| | |
| --- | --- |
| Service | Average Cost |
| Lockout | $30 – $60 |
| Duplicate a key | $4 – $74 (depending on the key type) |
| Cylinder rekeying | $5 – $20 |
| Car lockout | $50 – $120 |
The Average Locksmith Cost to Unlock a Car in 2023
In case you forgot your keys inside the car, the average cost to unlock its door relies on a lot of different contributing factors. If the accident happens after hours, you might have to pay about $75 to $150, which is almost twice the standard fee.
However, a new car likely will not cost you anything since its auto insurance may have already covered such roadside assistance for no extra fee. Keep in mind that locksmiths in emergency cases charge double when working after business hours.
It is essential to be aware of some reliable locksmith service prices for your automobile in case you experience a car lockout. For example, the average fees to replace a lock, rekey the car door lock, or rekey the car's ignition, and so on.
Moreover, if you wish to program the car lock keys, expect to spend at least $50 up to $200. This range depends on your car's make and the location your service takes place.
That was a quick overview of how much a locksmith service cost.
Summary
From our point of view, there is no concept of a cheap locksmith when it comes to an emergency situation like a car lockout. That is why you should prepare yourself to pay a certain fee to solve this as soon as possible during business hours.
Do you find the provided information here about how much does pop a lock charge to unlock a car door is helpful? Let us know what you think in the comment section. Spread the word to your friends and family on social media as well!
Thank you for reading this article.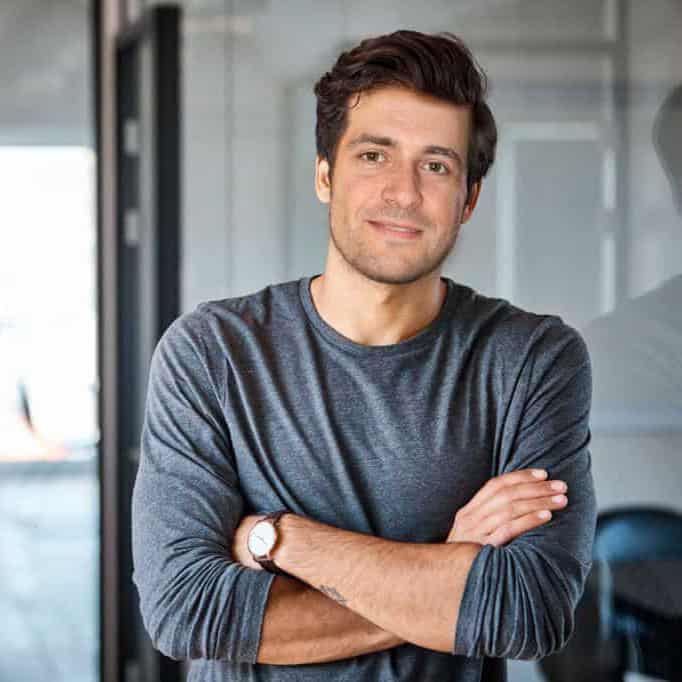 I am the last member to join Revolar and might be just the luckiest to work with dedicated people like Teddy and John. Our team has established a process where my only job is writing the best content to deliver incredible ideas and guides.