Lost or misplaced keys are some of the common problems one might encounter. Thus, we need to have spare keys ready. Is there any place we can go for a quick key duplication? Does Home Depot make keys?
The good news is this large home improvement go-to offers a key-making service for duplicates.
In this blog, we'll discuss Home Depot's service – the types of keys they can duplicate, costs, turnaround time, and comparisons with other key services.
Key-making Service Offered by Home Depot
Key duplication is the process of making a copy key out of the original one. Most people get this service for emergencies, or another family member needs access to a car, house, or belongings.
However, please note that its service cannot copy keys that say "do not duplicate".
Here are the different key-making services Home Depot offers:
1. House Keys
Home Depot can duplicate a wide range of house keys, including those for door locks and padlocks. You'll need to bring the original key to avail of this service, as they do not provide a key replacement.
They can even duplicate older locks or skeleton key versions, provided a compatible blank is available.
One advantage of using Home Depot's key-duplication services is that you have the flexibility to either bring your key blank or purchase one from it.
Home Depot may even provide complimentary key-cutting services when you buy key blanks from them. They can make keys for brands like American Lock, Yale, Schlage, and Segal.
2. Car Keys
Home Depot also offers car key duplication services for vehicles. These are three types of car keys Home Depot can copy:
Home Depot has a comprehensive range of service options regarding car key duplication services. Depending on what your vehicle has, They can copy a transponder key, a non-transponder key, or a key fob.
Transponder keys are embedded with an RFID chip. It can communicate with your car's immobilizer system. Compared with other key types, transponders provide an added layer of security against theft.
This key type is known to be the most common in modern vehicles. Even though this key type is quite expensive than the other ones, the added security features make it worth the investment for newer cars.
You'll likely use a non-transponder key if you have an older vehicle made before the 2000s. These keys are more straightforward in design and do not have an RFID chip. As a result, duplicating non-transponder keys is more affordable.
This option would be ideal if you have an older vehicle and want a cost-effective solution for a spare key.
Home Depot also offers a selection of key fobs for different car models. Key fobs are convenient devices that lock, unlock, and even start your car remotely. However, it's essential to note that Home Depot does not provide programming services for key fobs.
The programming of key fobs is specific to each vehicle's make and model, and it is a separate process from key duplication. If you purchase a key fob from Home Depot, you can program it using a guide or seek assistance from a key maker or an auto parts store.
While the upfront cost of key fobs might be higher than traditional keys, their added convenience can be well worth it.
3. Key Copy Machine
While Home Depot has locksmiths who can copy themselves, you can also opt for their key copy machine. It is like a kiosk where you can do the key duplication by yourself with the help of the Minute Key machine.
The process goes this way:
Step 1. Place the original key in the designated Home Depot Minute Key copying kiosk cradle.
Step 2. Then, you need to follow the on-screen instructions provided by the machine.
Step 3. After that, the kiosk scans the key to determine if it can create a duplicate.
Step 4. It checks the condition of the current key to ensure it is suitable for copying.
If the key is unsuitable or lacks the necessary blanks, the machine will not produce a copy and will return the key.
On the other hand, if the key meets the requirements, the kiosk will create a new copy key while retaining the original. Once the copying process is complete, the service cost will be displayed.
Step 5. After the process, you can make payments through the kiosk using a debit or credit card. The Home Depot Minute Key copying kiosks undergo regular calibration and cleaning to ensure precise cuts. However, while it claims to produce 99% accurate keys, some customers have complained about inaccuracy.
Prices and Turnaround Time for Key-making Services
Regarding the key copy price list, house keys can go for as low as $1 to $3 each.
But if you're dealing with a new car that needs a transponder key, be prepared to spend a bit more, ranging from $40 to $169.
For older vehicles with non-transponder keys, you can pay a cool range of $2 to $10 per key.
Now, those fancy key fobs have a wider price range. It can be anywhere from $12 to $240, depending on how high-tech you want.
Regarding opting for the key copy kiosk, regular brass key blanks can be duplicated for just $1.49 for one key or $3.00 for three keys. But if you're feeling extra fancy and need one of those special key blanks, it can cost up to $15
Key Type
Price per key
In-Person Key Copy Service
House Keys
$1 to $3
Transponder Car Keys
$40 to $169
Non-Transponder Car Keys
$2 to $10
Key Fobs For Cars
$12 to $240
Automated Key Copy Service
Key Copy Machine
For regular brass key blanks:
$1.49 for 1 key
$3.00 for 3 keysFor special key blanks:
Up to $15
Here's the best part – you'll probably find Home Depot's prices much friendlier than what car dealerships might charge you. And let's face it, convenience matters too.
With Home Depot's key-making service available in various store locations, you won't have to go on a wild goose chase to get your duplicate keys.
Now, let's talk about turnaround time. Well, the time it takes can vary. It all depends on the key's complexity, condition, and whether they have the right blanks available.
Here's a comparison:
If you go through a locksmith to make key copies at Home Depot, you might be looking at around 20 minutes of waiting time. But if you choose to use the self-service kiosk, it's much quicker. You'll be in and out in about 5 minutes with your new shiny duplicates.
For reference here are Home Depot's key copy hours:
| | |
| --- | --- |
| Sunday | 6 a.m. – 8 p.m. |
| Monday | 6 a.m. – 9 p.m. |
| Tuesday | 6 a.m. – 9 p.m. |
| Wednesday | 6 a.m. – 9 p.m. |
| Thursday | 6 a.m. – 9 p.m. |
| Friday | 6 a.m. – 9 p.m. |
| Saturday | 6 a.m. – 9 p.m. |
Conclusion
We hope this guide has answered your question: Does Home Depot make keys? Remember, While the prices and turnaround times are generally competitive, exploring other places that make keys is recommended.
Regardless of your choice, having spare keys is a smart way to avoid the inconvenience of being locked out and ensure smooth access to your belongings and vehicles. When you find yourself in need of a backup, you know where to go!
Also read: Does Walmart make keys?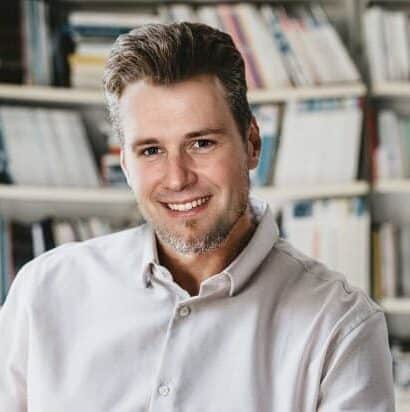 I run a door lock business that provides the best products for people who seek safe gear. I know the long process of selecting the proper protection tools for your houses and the hardship of installation some pieces might bring. Hence, my team and I hope to lessen the difficulty and shorten the choice period for you.