One attribute locking mechanisms should have is that they should be easy to fix if malfunctioning issues arise. This will help consumers maintain the security in their homes or businesses and save money from buying another set of locks.
That is where Emtek locks excel compared to other brands of locks. In this article, I will feature the common issues you may encounter with an Emtek lock and how you can do Emtek lock troubleshooting.
Brief Overview of Emtek Locks
Emtek locks are known to have durable and solid locks that are versatile in securing different entry access such as doors, windows, safes, cabinets and drawers. They are usually made of 3 types of durable and high-quality metals: sandcast bronze, wrought steel, and solid-forged brass.
With the rise of modern locks, Emtek locks gave birth to Emtek smart locks to keep up with the market. Their products are well known in the residential and business industries because of their unique customization that will suit the taste of their consumers.
You can familiarize yourself with the mechanism of Emtek Lock using the diagram above, which is pretty similar to a standard lock:
Handle for turning
Spring-loaded latch
Outside and inside cover trim plates
Keypad
Batteries
Strike plates
Common Problems and Troubleshooting Steps for Emtek Locks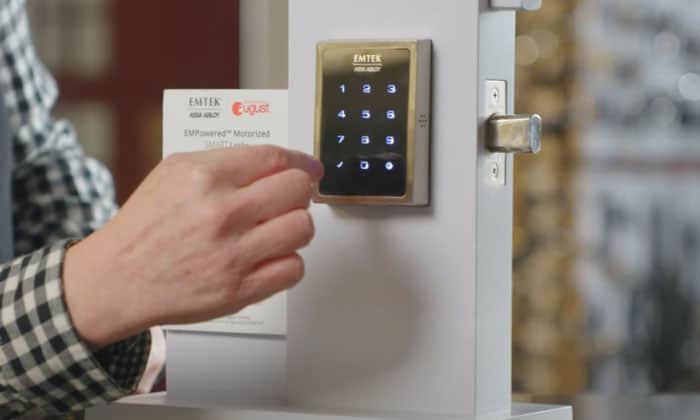 Like any other locks, Emtek locks are still vulnerable to issues that would disrupt the normal control of the products. However, Emtek locks are easy to troubleshoot and will get your security back up again in no time.
Basic Troubleshooting of Emtek Locks
Here are some common problems that can occur in all the Emtek locks and the solutions that you can do to fix them:
Problem
Causes
Solution
Emtek Lock doesn't open.
There is debris inside the lock cylinder that stops your key from being inserted fully.
Remove the cylinders and clear out any debris inside.
The broken or misaligned unlocking mechanism hinders the key from being removed or inserted.
Check out Emtek replacement parts and replace or align the actuator inside the lock.
The key cannot move properly inside the lock.
Use another key or lubricate the lock to reduce friction.
Emtek keypad lock not working.
The battery has low energy or it is already drained.
Check out the Emtek door hardware parts store for batteries and replace the old battery with a new one.
There is accumulated dirt and dust around the keypad.
Clear out the accumulated dirt and dust with cotton swabs.
Emtek privacy lock doesn't work.
Keyway is blocked by accumulated dirt and dust.
Clear out the accumulated dirt and dust with cotton swabs.
Incorrect key is used.
Make sure you are using the privacy key.
The lock has loose screws.
Get your screwdriver and fasten the screws firmly.
Emtek mortise lock's deadbolt doesn't work.
Power saving feature for auto-lock function has been deactivated.
Check for wiring issues and connect the wires to appropriate ports.
Programming code is lost.
You have forgotten the code and you haven't taken note of it.
Reset the lock by removing the batteries and switching it on and off using a thin metal.
Emtek tubular entry set doesn't close.
There is accumulated dirt and dust around the keypad.
Clear out the accumulated dirt and dust with cotton swabs.
Emtek lock is not working.
The battery has low energy or it is already drained.
Remove the drained battery and replace it with a new one.
There are wiring problems.
Check for wiring issues and connect the wires to appropriate ports.

Check out the Emtek parts diagram for guidance.

Emtek lock cannot be locked.
Installation instructions were not followed.
Lubricate the latch assembly and open and close the door until it locks.
Advanced Troubleshooting of Emtek Locks
If the you have tried the troubleshooting process mentioned above, here are some unique problems that you encounter and advanced troubleshooting guides for every type of Emtek lock:
1. Troubleshooting Emtek mortise lock.
Emtek deadbolt problems can be solved by checking the batteries first. Make sure the batteries are properly installed.
Problems can occur when you have cracks and deformities on your lock. Fix it with a wood putty or an epoxy glue.
2. Troubleshooting Emtek EMPower.
Check the keys on the keypad by pressing it and observing if it responds. If it doesn't, replace the batteries.
If the EMPower doesn't automatically lock when closed, check the Auto Re-Lock Mode if activated. You can deactivate it so that the lock will lock automatically.
If your pin code doesn't register, make sure that your new pin code that you are trying to register only consists of four to eight digits.
3. Troubleshooting Emtek EMTouch.
To do Emtek EMTouch troubleshooting, check to see if the batteries are not drained and are fully charged.
If it still doesn't work, try resetting the lock by turning it off and on again. This will help the lock to reset their functions.
Make sure that you are pressing the right buttons on the app on your smartphone. You might be pressing the wrong keys.
If the problems still persist, please call your local locksmith or Emtek's technical support for further guidance and solution.
Related: How Much Does a Locksmith Cost
Frequently Asked Questions
Tips to Lock the Emtek Door
Here are some tips that you can follow to properly lock your door that is secured by Emtek:
Adjust the position of the thumbturn plate by loosening the screws.
Make use of the interconnect device to provide emergency egress during fire and earthquake hazards.
If you want to convert from a single cylinder deadbolt to a double cylinder deadbolt, order a new tailpiece and inside trim.
How do I change the access code on my Emtek lock?
Keyless locks such as the Emtek electronic lock need a code in order to gain access to a door. Here's how to change code on Emtek lock:
Locate the Emtek button on your keypad.
Press and hold the button for 3 seconds. The numbers on the keypad should light up after the yellow LED flashes once.
Press the numbers of the programming code. Note that if you have not changed the programming code in the past, you have to input the pre-programmed code.
Press 1 and enter your desired programming code. Take note of the code so you will not forget it.
You will see a green flash and hear four beeps that signal that your new programming code can now be input.
What is the warranty period for Emtek locks?
If you have an Emtek product, you are entitled to a lifetime limited warranty. This warranty shall take effect as long as the original user of the Emtek product lives under the residential building where the Emtek product was originally installed.
Note that like all other warranties, the lifetime limited warranty of an Emtek product is not transferable. It would also only cover the products that were sold on or after 2nd of April, 2012.
Conclusion
Whatever type of Emtek lock you have, it delivers security and reliability. This is to ensure that your home, your family, and your valuables stay secure behind closed doors that are secured by an Emtek lock.
Knowing how to do Emtek lock troubleshooting would not only save you money from needing to hire a professional, but also will help you become aware and improve the security measures that you have for your home and business.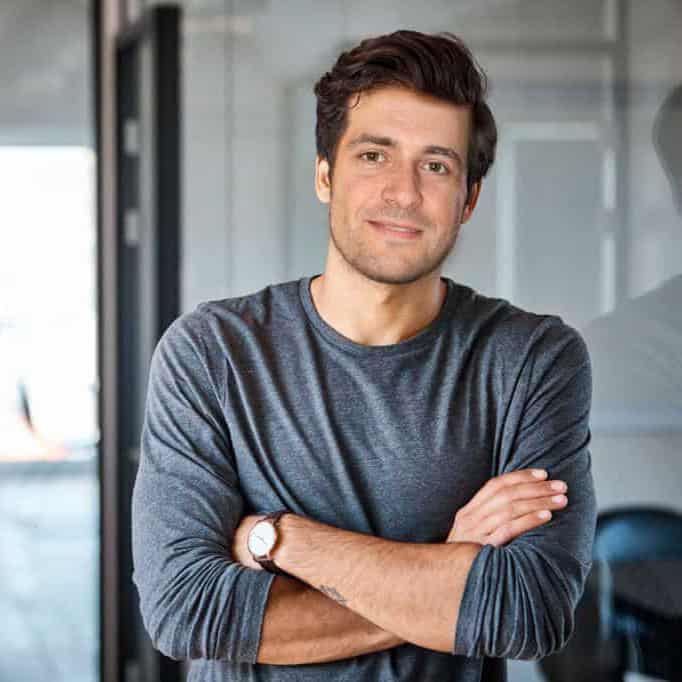 I am the last member to join Revolar and might be just the luckiest to work with dedicated people like Teddy and John. Our team has established a process where my only job is writing the best content to deliver incredible ideas and guides.