A file cabinet is an essential storage space both at home and in the office. You must have kept important stuff in a cabinet: work papers, daily utilities, office files. But how to lock a file cabinet with no lock and secure these files?
If you have a commercial lock for your file cabinet, it would be highly beneficial. However, you might be under a huge amount of pressure if the cabinet key goes missing and you no longer can protect this drawer with personal belongings inside.
This problem can be quite troublesome, especially when it happens to your file cabinet at the office. So what would be the optimal solution, then? This article will provide you with helpful measures to quickly secure your file cabinet, from using sensors or wallpapers to rearranging, hiding, and painting it.
The Importance of Using a File Cabinet
To begin with, think of why you need a file cabinet. The answer is easy — there are plenty of advantages when you use this type of drawer. In particular, its flexibility lessens the hassle of storing multiple files in a short and small space.
A file cabinet makes things much easier for office employees. You can put files into different folders and use several cabinets at once. Undoubtedly, your office will get a productivity boost, and you can quickly access loads of documents.
This drawer plays a crucial role, specifically if you are working for an industrial company. It will be nearly impossible for you to operate complex tasks without the presence of a file cabinet.
Here are other benefits of using the file drawer:
It reduces floor space, and you are able to store more important documents inside this small cabinet.
It allows you to store documents in different folders and files. That way, you can reach out for a specific file in a subcategory. It is quite difficult to do this in any typical procedure.
It minimizes the risks of leaking personal information because a file cabinet can increase your file security level.
Based on each cabinet's priority, it is possible for you to use different lock types for them. You can add another layer of protection for more special folders in these drawers.
Given the importance of using a file cabinet at work, or even at home, you will also understand the importance of keeping it secured. We will guide you further on making temporary locks for drawers without locks in the section below.
What You Will Need to Follow this Tutorial
Here is a quick overview of what you need to prepare for this project. They are mainly regular objects that you can easily get both online and in physical stores. With the help of these items, we are certain that you will be happy with the results.
Use sensors
Hide the cabinet in boxes
Rearrange its placement
Paint for disguise
Use wallpapers
How Can You Lock a File Cabinet Without a Lock?
In order to lock a file cabinet without lock, we would like to introduce a few basic yet effective methods for different budgets and requirements. They will support you to fix the situation temporarily in case of key loss.
1. Use sensors
You should try using modern technology. Keep in mind that this process could sometimes be time-consuming and quite costly.
We recommend equipping a sensor for your file cabinet instead of using a regular lock and key. If anyone touches the drawer, an alarming sound will come off, and you will receive a call on your phone about this issue.
This is an advanced way to protect the cabinet without a lock. Feel free to choose from a wide variety of sensors, like light sensors, infrared sensors, ultrasonic sensors, fingerprint sensors and pressure sensors for your drawer protection.
Thanks to this kind of security, you will be able to manage the file cabinet easily without having to lock it in the normal way.
3. Hide the cabinet in boxes
Most people underestimate this idea, but you can seriously hide your file cabinet in 2 to 3 layers of boxes and put it somewhere others do not usually walk across. As a result, your cabinet is safe and invisible even in daylight or at night.
4. Rearrange its placement
Another option is to make some room near your working table and place the drawer in front of it. This method can secure the file cabinet to a certain extent, but we do not consider it an optimal locking measure.
5. Paint for disguise
One good way for you to disguise your file cabinet made from metal is to add some paint to it. Note that your wall and the cabinet must have the same paint color; thus, nobody will even think about the existence of a file drawer there.
6. Use wallpaper
If you are currently lacking a traditional lock, using wallpaper would be smart to secure a file cabinet as well. Place this wallpaper in a suitable position to cover up your drawer. Voila! It will help you disguise the item impressively.
Summary
In conclusion, if you want to lock a file cabinet with no lock, the methods above will be a true savior. But remember that they only work in the short run unless you wish to change the traditional lock completely into an advanced sensor.
Have you tried any of the recommended measures yet? Leave a comment below to let us know what you think about their effectiveness. Don't hesitate to share the article with friends and family so they know how to lock a file cabinet with no lock as well.
Thank you for reading.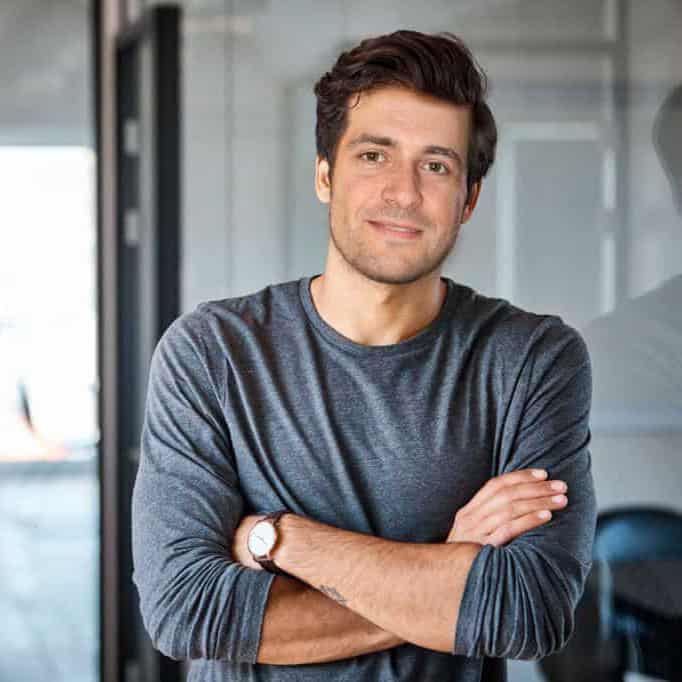 I am the last member to join Revolar and might be just the luckiest to work with dedicated people like Teddy and John. Our team has established a process where my only job is writing the best content to deliver incredible ideas and guides.