Want to learn how to drill out a tubular lock? Use a smaller drill bit to bore a hole on the center of the lock. Once done, use a larger drill to bore a second hole to the first one that was done. If the lock is stubborn, you can use a screwdriver to remove the housing of the lock.
Drilling tubular lock will only take you about five to ten minutes as long as you follow the procedures correctly and you have the right tools with you. Learning this technique is really useful, especially if your key is missing.
What You Need
Before you start with the tutorial, you must know first the items that you need. Without these, you cannot proceed. You don't have to worry since most of the items in the list are easy to find. You can find them in your toolbox or you can purchase them at the nearest hardware store. You can also borrow from your friends or neighbors.
1. Power drill and drill bits
A power drill is used to create holes on metal, wood, and plastic by simply rotating the attached drill bit. You can choose from a corded power drill or a cordless one. Usually, a corded power drill includes a 110-volt electrical cord while a cordless power drill has a battery on its handle. The benefit of using a cordless drill is that you can move freely.
In terms of drill bit, you can use a tubular lock drill bit. It is specifically designed for drilling tubular locks on vending machines. It can remove the metal that covers the pins of the lock so it can be opened.
If you don't have a tubular lock drill bit, you can use a carbide drill bit since it is superior when it comes to strength. It can cut through metals, concrete, and tile. You need two sizes of the drill bit: one smaller and one larger. For the smaller size, you can use a ⅛ inch bit or a smaller one. For the larger bit, use a ¼ inch drill bit.
2. Safety Goggles
Since you will be drilling, you need to protect your eyes by wearing a pair of safety goggles. This will prevent any flying objects or debris from getting into your eyes that may lead to infection or a temporary loss of vision.
In choosing the right pair of safety glasses for yourself, make sure that it has enough ventilation to keep you comfortable while you are doing the tutorial. Aside from that, it must also perfectly fit your head so that it won't distract you as you are drilling.
3. Masking tape (optional)
The masking tape is only needed if you will be drilling a tubular lock that is attached to a vending machine. This will serve as your guide so that you won't drill deep enough and damage the interior of the machine.
You can choose any kind of masking tape that is available in your home. Just make sure that you can see it clearly and it can be wrapped properly on the drill bit. You will only need a few inches of the masking tape.
4. Flathead screwdriver (optional)
In case you failed to open the lock, a flathead screwdriver is handy in removing the casing of the lock. A flathead screwdriver is available in different lengths and widths, so you must choose the right size that will fit the hole that you drilled.
The longer a flathead screwdriver is, the thinner it becomes. A long flathead screwdriver is useful in reaching screws that are difficult to reach. However, you can use a stubby one if it can fit the hole and it can reach the locking mechanism.
What to Do
Step 1: Wrap the drill bit with masking tape
If you are breaking in a vending machine, it is important that you wrap the drill bit first with masking tape. To do this, simply measure ¼ inch from the tip of the drill bit. After that, wrap a masking tape around a ¼ inch depth.
If you are not drilling into the tubular lock of a vending machine, you can skip this step. This is only to ensure that the drill bit won't go deep enough to destroy the interior of the vending machine.
Step 2: Use the smaller drill bit to bore a hole to the center of the lock
Using a ⅛ inch or a smaller bit, drill into the center of the lock. This will serve as your starter hole. As much as possible, drill until it is ¼ inch deep. If you have done the previous step, just stop when you have reached the limit of the tape you put on the drill bit.
Step 3: Use a larger drill to bore a second hole to the first one that was done
To destroy the internal parts of the lock, you will need to use a ¼ inch drill bit. Start to bore a second hole to the initial hole that you have made. A ¼ inch deep hole is often enough to open the lock. However, there are instances that you will need to drill up to ⅛ inch deep so you can reach the pin that would release the lock.
If the lock fails to unlock after a few attempts, you can insert a flathead screwdriver inside the hole you drilled then twist it until you successfully remove the casing of the lock.
Conclusion
Are you satisfied with our tutorial on how to drill out a tubular lock? By following each step carefully, you can open your tubular lock even if you don't have any key. In addition, there are some other tricks that can be unlocked without professional tools, you should refer to how to pick a tubular lock with a ballpoint pen or the simplest way to make a tubular lock pick. It will also save you money because you won't need to pay for any professional help.
If you think this article is useful, you can share this post with your friends, especially if they are wondering how they can open their tubular locks. You can also share your thoughts as you follow the tutorial. Just leave a comment below.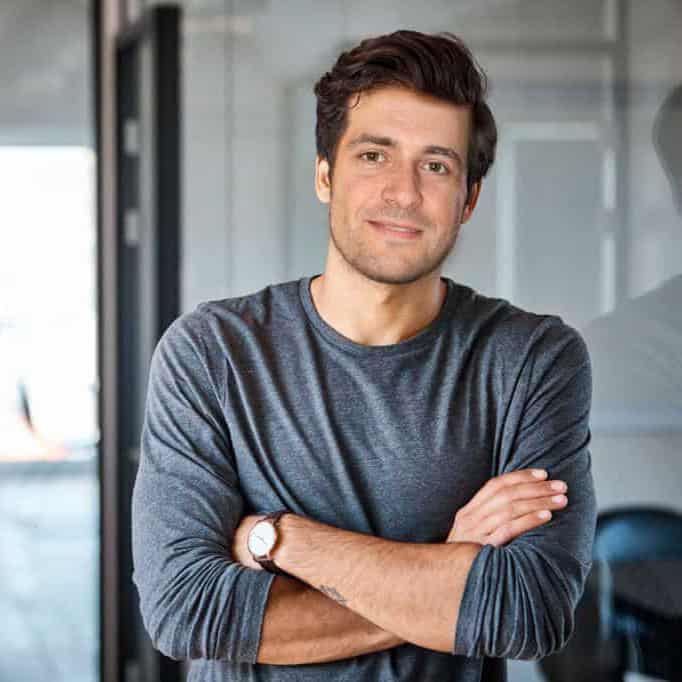 I am the last member to join Revolar and might be just the luckiest to work with dedicated people like Teddy and John. Our team has established a process where my only job is writing the best content to deliver incredible ideas and guides.