For a long time, mortise locks have been widely used in the security industry for commercial purposes. But new users considering a commercial lock might question what is a mortise lock?
In this article, we will provide some insights on a mortise lock: what it is, its parts, how it works, and different kinds of mortise locks you can find on the market. You will definitely feel more confident choosing this lock for security after reading.
Things You Need to Know About Mortise Lock
First of all, you need to understand the mortise lock definition clearly to distinguish it from other popular types of lock. People call it a mortise lock because it is either mortised or cut into the door or furniture edge.
Mortise locks have existed in America since the 18th century and are still used in many residences today. These locks appear on external doors more often than on interior doors.
Types of Mortise Locks
There are different types of mortise locks available on the market, so it is important for you to learn about them in advance before deciding to pick one. Each model will serve different purposes with distinguished styles.
1. Old-fashioned, domestic mortise lock
Though you might find it hard to believe, this type of lock still exists today, and it is often accessed by a skeleton or jailer's key.
Old-fashioned mortise locks are great options for restoration of old buildings, wherein users want to maintain the constructions' historical look. However, these locks are impractical to use, since they're not very secure and cannot be rekeyed.
2. Euro-style domestic mortise lock
This lock style has gained good popularity on the market. As you can see from its name, the lock has a European origin and includes a specialized cylinder, commonly called a fixed cam cylinder in Euro-style.
Euro-style locks are available in different sizes and are compatible with various handles.
They have a modern appearance, and many products pass rigorous standards like ANSI/BHMA and UL fire protection. Many Euro locks are corrosion-resistant and usable on metal doors, wood doors, at the entrance of homes, and even in fire escape areas.
But how about their downside? If somebody happens to leave a key in this lock while the unit is engaged, you will not be able to open it with a key from the outside. To avoid being locked outside of your own house, we advise you to look for specialized cylinders to override this feature.
3. 3752 lock body from Lockwood
While the 2 mortise lock options above are for domestic purposes, this one is designed for the commercial market. Lock bodies made by the manufacturer Lockwood can be retrofitted on other units.
This lock type is versatile enough to be used in clubs, schools, hotels, and more. Users can operate it using a key or handle and install it on doors from 32 to 50 mm thick.
Its fire resistance makes it suitable for fire exits. In fact, the Lockwood 3572 mortise backset resisted fire for 4 hours when tested. Moreover, the spring steel material protects the mortise lock against corrosion, increasing the product's longevity.
Parts of a Mortise Lock
You might want to know what a mortise lock consists of, so this is the section where we introduce its complete set of components.
Here is the list of its components:
Mortise cylinder
Deadbolt
Auxiliary latch
Latchbolt
Lever trim
Related: Different parts of a door lock
How Does a Mortise Lock Work
The internal mortise lock mechanism works much differently from standard cylindrical locks. A mortise lock requires a mortise (or pocket) installed to its door frame to operate in the right way. On the other hand, a cylindrical lock is set up through the door without a mortise pocket.
On a mortise lock, there is a handle/knob that you turn, and a spindle that connects the handles or knobs with the door. The strike plate, which is secured on the door frame, will hold the locking bolt and the latch bolt.
As you turn the key, the cam on the cylinder will rotate, the latch will retract, and the door will open.
Summary
Hopefully, you can now answer "what is a mortise lock" and have more confidence the next time you plan on shopping for a mortise lock. It is certainly beneficial for both residential and commercial purposes.
What is your personal opinion on this article? Let us know what you think in the comment section below! And do not hesitate to spread the word to your friends and family via social media to let them know about this amazing lock type as well.
Thank you for reading.
Related post: Detailed explanation about non-mortise locks.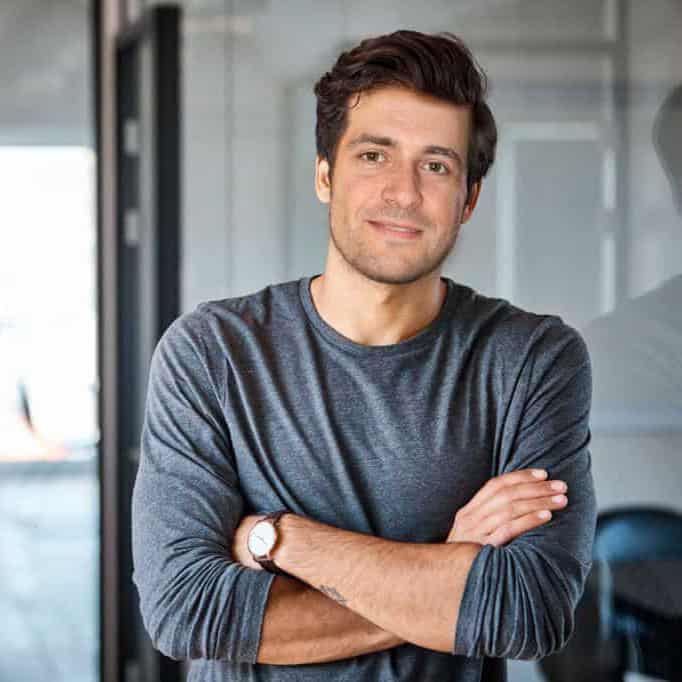 I am the last member to join Revolar and might be just the luckiest to work with dedicated people like Teddy and John. Our team has established a process where my only job is writing the best content to deliver incredible ideas and guides.