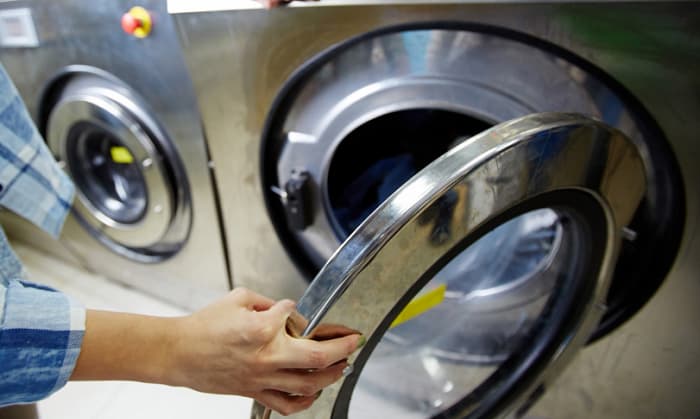 Laundry appliances are a great help when dealing with dirty clothes. Hence, buying one such as a Maytag washer is a very convenient decision. However, it cannot be helped that problems sometimes arise.
One of the classic washer problems is the Maytag washer door lock problem. It is a hassle to deal with this. Still, you do not need to be bothered by them anymore since this article will show you how to fix the lid lock on a Maytag washer.
Read on to know from resetting to particular troubleshooting issues.
How to Fix the Maytag Door Lock Issue?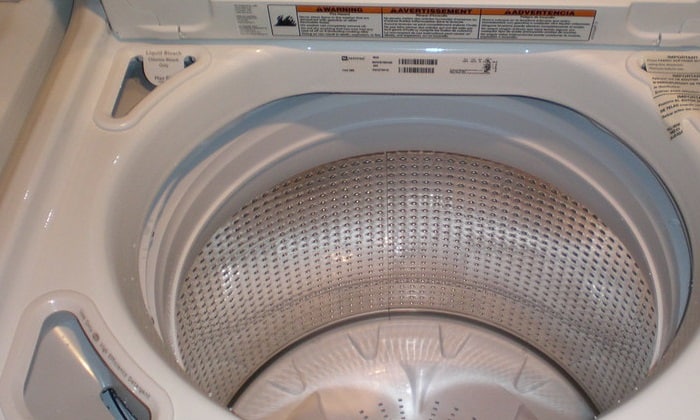 If your Maytag washer won't unlock, then it could be because of several things. Regardless of the reason, one of the quickest ways to fix your classic problem of Maytag washer door lock is to reset it:
1. Steps to Reset Maytag washer door lock override
Step 1: To unlock Maytag washer, find the off button, which is usually located on the right of the START/PAUSE button.
Step 2: Start a new cycle by pressing the OFF button for 30 seconds. Doing this will make the machine "think" that you are now just starting.
Step 3: Cancel the cycle and drain the water. If there is still water inside, you can push the "OFF" button. Then, voila, it has been reset.
2. Steps to open Maytag washer locked door that is stuck
Suppose your washer shows a flashing 'door-locked' icon constantly, even when you already turn off the power source. Then, follow these steps to fix it:
Step 1: Press three random buttons on the control panel. Pick Spin, Soil, and Extra rinse or any other three buttons
Step 2: Press the buttons you chose three times in their order. So, it would be like spin, soil, extra rinse, spin, soil, extra rinse, spin, soil, and finally extra rinse. (3-3)
Step 3: Pressing the buttons this way (3-3) will put your Maytag washer in diagnostic mode. This mode will take too much time so cancel it after 10 seconds.
3. Steps to fix Maytag washer unlock
Step 1: Directly unplug the appliance from the power source and plug it again after some minutes, or;
Step 2: Press the start button for an extended period.
Step 3: If these four ways do not work, check for other problems. See if something is interfering with the lid's lock striker, like detergents or lint.
If you ascertained that the lid is not the problem, then the problem might be with the water level.
A water level that is too high is a simple problem that might cause you a lot of hassle since the door won't unlock itself because it can't do so in a safe manner.
So, drain the water first, then proceed to open your washer's door.
But, if you observe that the water is not too high, proceed with further troubleshooting because you might have a different problem.
Manual Unlocking Automatic Maytag Washer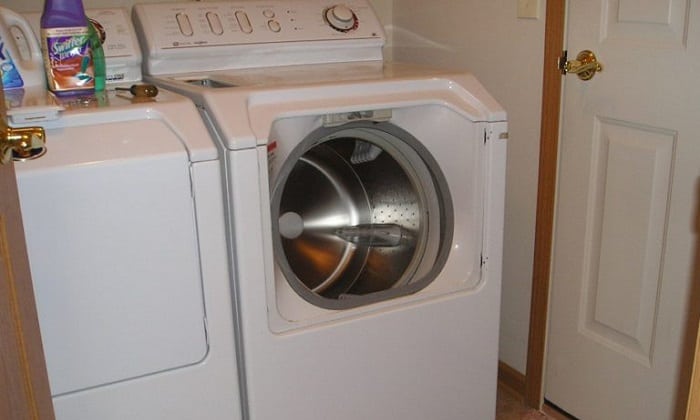 Though your washer is automatic, there is a way to unlock it manually. Each Maytag washer is equipped with a safety lever that can be found on the bottom of the door lock.
Step 1: You need to reach this lever and pull it until you hear a clicking sound that would manually unlock the washer's door, solving your Maytag washer door lock issues.
Step 2: To reach the lever and pull it, follow the steps below:
Step 3: Drain the water in the washer.
Step 4: Look for the screws on the lower corner of the washer. Once spotted, unscrew and remove them.
Step 5: Remove the front panel from the plastic clips that hold it by pulling it down on its bottom area.
Step 6: Once the front panel is removed, reach for the tear-shaped lever, and voila, your problems will be solved.
In some models, instead of a lever, they have a green plastic rope that, when pulled, can unlock the washer's door. This green rope is usually located near the detergent area.
Stesp to Fix a Maytag Lid Problem
Maytag washer lid lock is another common problem with your washing appliance. After all, your Maytag washer will not start on its job unless the lid is locked.
If this is your problem, do not waste time trying to fix it, especially if you hear the washer lock but still do not succeed. Stop searching for "Maytag washer troubleshooting lid lock" because it will be futile.
The best way to deal with your Maytag lid lock problem is to replace it entirely. Some lid problems can be fixed, but some cannot, especially if it is the type mentioned above.
When replacing the lid or lock of your washer, you can always source it from your favorite hardware store or opt for online transactions from Best Buy, Amazon, Target, etc.
Installing the replacement lock could be a challenge, but you do not need to call for a professional. You can install it yourself; just make sure you watch relevant YouTube videos first.
Though a washer without a lid will work, do not be tempted to do so. Doing this is not advisable because the lid is a safety feature that keeps people from interfering with the washer while it is still running.
Read more: Tips to bypass lid lock on whirlpool washer.
Washer Door Locked Light Flashing; What to Do?
If you notice that the door of your Maytag washer is flashing, then run the diagnostic test. How to do this? Just follow the (3-3) steps indicated in the first part of this article.
Things to remember when fixing your Maytag washer door lock
Test the lid lock first.
See to it that the connector is inserted correctly.
Look for the wiring diagram and any other diagram that came along with your washer. These things will come in handy when fixing your Maytag washer.
Conclusion
If you have a Maytag washer door lock problem or if your washer is acting up, do not immediately go to the repair shop. Who knows if the problem is very simple, so simple that you can do it yourself?
You do not need to constantly pay a person to fix your things like your Maytag washer. You can follow our guides and rely on instruction videos on youtube for reference.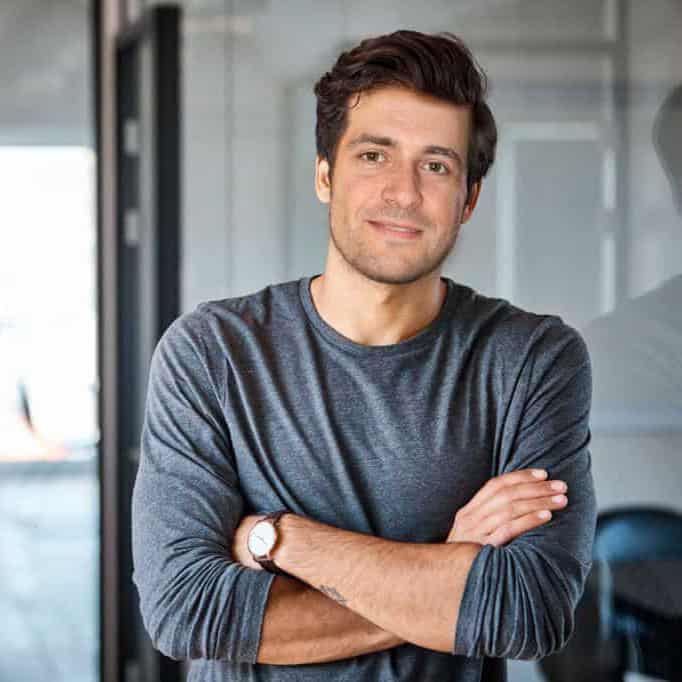 I am the last member to join Revolar and might be just the luckiest to work with dedicated people like Teddy and John. Our team has established a process where my only job is writing the best content to deliver incredible ideas and guides.