The home security systems of Ring work well as auxiliary locks for your property. Ring introduced to the market their Video Doorbell intending to make "neighborhoods safer."
The company took the common ring doorbell to the next level, and there are now smart locks compatible with Ring. Smart devices are already reliable on their own, but adding another layer of security will make a home secure and your mind at ease.
Smart locks that work with Ring now abound, thanks to the versatility of this modern doorbell.
List of Smart Locks Compatible with Ring
1. Kwikset smart lock
Ring locks work with Z-Wave – wireless communication technology for smart home systems. As such, a Kwikset Ring compatible lock is readily available since the brand has Z-Wave variants.
The following Kwikset units are among those compatible with a Ring, allowing you to communicate wirelessly:
Z-Wave deadbolt (910TRL)
Z-Wave contemporary deadbolt (910CNT)
Z-Wave lever lock (912LL TRL)
Signature Series Z-Wave deadbolt (914TRL)
SmartCode Z-Wave deadbolt (916TRL)
Z-Wave Signature Series traditional electronic deadbolt (no keypad deadbolt) (910STRL)
Z-Wave Signature series contemporary electronic deadbolt (no keypad deadbolt) (910S CNT)
SmartCode Z-Wave Plus touchpad electronic deadbolt (888)
Among them, the 910 and 888 Kwikset model SmartCode can be easily programmed with the Ring Alarm system. They both have an extended wireless range and superior encryption that will benefit up to 30 unique user codes.
912 and 916 variants, meanwhile, are loaded with technology that connects the keyless entry lock to your automation systems. Kwikset's SmartKey Security features an added layer of protection against break-ins and also lets you re-key in just a few seconds. Add the Ring smart lock, and your security is tripled.
The Home Connect 620 (traditional or contemporary keypad) has the same features mentioned above, so they also work well with a Video Doorbell. They are easy to pair with said device, too.
The more advanced Obsidian is also compatible with Ring. Its sleek, modern keyway-less design perfectly matches any of the Video Doorbell's black-silver finish. Beyond the aesthetics, it even has end-to-end encryption, making your peace of mind reach its highest peak.
Easy access to online manuals with instructions on how to connect Kwikset lock to Ring
User-friendly with customizable and easy-to-set user codes (up to 30)
Automatic locking features with re-key technology
Ring compatible keyless entry (888 and Obsidian)
A side locking bar(888)
One-touch locking system
888 models require longer screws and a sturdier frame for better security
The 914's grade-2 rating by the BHMA® is lower than other brands.
Related: Easy Guide to Change Batteries on Kwikset Lock
2. Schlage smart lock
Schlage is another popular brand, and its Z-Wave-based keyless door lock variants also work with Ring alarm. The smart locks listed are Ring compatible door locks from this brand:
Connect Smart Deadbolt with Z-Wave enabled and built-in alarm
Connect Smart Deadbolt, Z-Wave Plus Enabled
Connect Camelot Z-Wave Deadbolt with touchscreen and built-in alarm
Connector Z-Wave Deadbolt
Connect Camelot Z-Wave Keypad Level Handle
Smart Z-Wave plus deadbolt with Camelot trim and built-in alarm
Smart Start Z-Wave plus deadbolt
Schlage boasts itself as an adept Ring Alarm partner, calling their compatibility as a reliable "DIY smart home security."
The Connect Smart Deadbolt has a built-in alarm that will complement any Ring Video Doorbell. No hardwiring is needed for this one, and it has easy installation.
The Z-Wave Plus variants are even better because of their keyless entry and remote access features. What's more, it can be paired with Alexa voice control.
Schlage took the game a step further with the introduction of Encode Smart WiFi Deadbolt. It is the only Wi-Fi model that works with Ring. It lets you access your door while viewing the video feed from the doorbell.
While Z-Wave devices pair with the Ring via your alarm system, the Encode connects to it through an Amazon Key. The Schlage Encode lock also comes in various styles and finishes, so you can pick the one that matches your Ring Alarm system.
Easy-to-install door locks that work with Ring with no need for hardwiring
Encoded models come with built-in Wi-Fi functions for remote access
Compatible with Alexa, Amazon Key, and Google Assistant for voice commands
Highest grade-1 security
Alarm technology with 3 alerts modes for any activity at the doors
Short-lived AA batteries
Require manual code changes for guests
Encode models don't work with Apple HomeKit and IFTTT
Related: Detailed steps to Add a Code to a Schlage Lock
3. Yale smart lock
When talking about security for home, Yale is another brand that should not be missed. It has the following Ring compatible locks, but the company highlights the Assure models:
Z-Wave Push-Button Stand-Alone Deadbolt Lock
Keyfree Touch Screen Stand-Alone Deadbolt
Keyfree Z-Wave Touchscreen Deadbolt
Keyfree Z-Wave Touchscreen Deadbolt T1L
Keyfree Lock Keypad Deadbolt B1L
Keyed Z-wave Push Button Lever
Keyed Z-wave Touchscreen Lever
Push-Button Deadbolt Yale Security Z-Wave Plus
Touchscreen YRD226 Deadbolt Z-Wave Plus
Touchscreen YRD246 Keyless Deadbolt Z-Wave Plus
Touchscreen Keyless Deadbolt With Z-Wave Plus and BLE
Real Living Assure Lock SL With Z-Wave Plus
The Assure Lock Touchscreen and Keypad models can be easily connected to your smart home security system, and they have an auto-lock feature.
What takes the cake, however, is the keyless Assure Lock SL that works with Alexa. It has a modern design, and it is Yale's slimmest electronic lock, so it will complement not just your door frame but the Video Doorbell.
Auto-lock feature with tamper alarm and backup battery
Various keypad options with different finishes
Allows for multiple codes for different individuals
Straightforward to set up
Compatible with virtual assistant
Requires additional purchase of accessories, thus bumping up the price
Low risk of occasional jam
Relatively short battery life
Related: How to Use Yale Smart Lock
4. Baldwin lock
Baldwin smart lock Ring compatibility is not yet a thing, but the brand already has Z-Waves deadbolt locks (Boulder AC) that can be paired with Z-waves smart hubs such as Vera.
Considering Ring mentioned that 300-series Z-Wave smart locks work well with the Video Doorbell, it stands to reason that Baldwin's Z-Wave locks would be compatible. However, while the hub and device might connect, the features will be rather limited.
Currently, Baldwin's most advanced product is the Boulder Touchscreen Z-Wave Smart Electronic Deadbolt. It's easy to install and has an optional anti-tamper feature. It also has an auto-lock system, and up to 30 unique user codes can be configured.
Equipped with a one-touch locking system
Come with an advanced touchscreen
Relatively affordable for budget conscious families
Offers an interconnected locking system
Limited options, especially when it comes to Z-wave compatible devices
Can't connect to Smart Home Assistants
Frequently Asked Questions
Why should you have smart locks compatible with Ring?
Pairing your smart locks with Ring Video Doorbell will boost your smart home setup. Aside from the visuals, Ring gives you remote access to the lock with just your mobile phone.
Sure, its main benefit is the video feature for security cameraas, but with such a high-tech doorbell, security comes easy.
How does a smart lock connect to Ring?
If you already have a Z-Wave smart deadbolt installed in your home, you can easily pair it with a Ring Alarm system in a jiffy. To do so, you must first install the Ring Alarm app and follow these steps:
For Yale and Kwikset Z-Wave deadbolt that works with Ring
Click the drop-down menu in the upper left corner of the Ring Alarm security system app and then click the "Set Up a Device" tab.
Select the "Locks & Access Controllers" tab and click "Connect Using Z-Wave."
Choose the model of your Ring compatible smart lock and click "Ready."
Confirm that you chose the right smart lock.
Pair your lock with the Ring Alarm Base Station.
Follow the guide until you're asked to process a QR code for a Schlage lock or a manual pairing in the Yale lock.
Test if the pairing is successful by checking the live feed or locking and unlocking the door. If it fails, try the steps again.
For Schlage Encode Smart WiFi Deadbolt
Click the drop-down menu on the upper left corner of the Ring Alarm app and then click the "Set Up a Device" tab.
Click the "Locks & Access Controllers" tab and select "Connect via Key by Amazon."
Click "Connect," and the Ring will connect to the Amazon Key API so you can choose from a list of locks.
Select the lock you want to pair and click "Connect." It will automatically select if you're only working with one lock.
Pick the security camera or Ring Video Doorbell you want to pair with the lock and click "Connect."
Click "Done" and test if the pairing is successful by checking the live feed or locking and unlocking the door. If it fails, try the steps again.
Is a smart lock worth it?
Yes. A smart lock is always worth it, not just because of convenience but the remote access it gives you. Its main advantage is the configuration of up to unique 30 access codes. That way, users will not need keys and will not have a fear of being locked out. With a smart lock, you can keep your property secure with just the tip of your finger.
You can lock and unlock your front door using the Ring app on your smartphone, making your life more convenient. Assuming your Ring app is already connected to your Amazon Key app, you can go to the former and click the live view of your door.
Afterward, click the padlock icon in the lower-left corner to either lock or unlock your door. You'll receive a notification when the lock activates/deactivates. This is an efficient way to control your door when you have a visitor, but you are yet to come home.
Conclusion
It's amazing to think that smart locks are already dependable on their own, yet there's the Ring security system that makes it even more secure.
Peace of mind comes easy with the use of smart locks and a smart home system in general, but with the added safety – and visuals – of Ring smart devices, you'll not just be confident but relaxed.
Smart locks that work with Ring are still limited, but as the industry grows with technology, there will come a time this might become an automatic feature.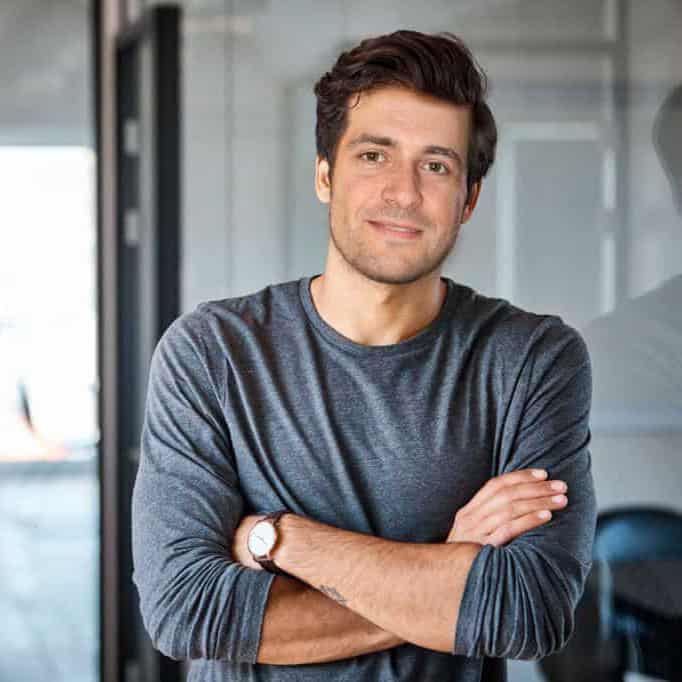 I am the last member to join Revolar and might be just the luckiest to work with dedicated people like Teddy and John. Our team has established a process where my only job is writing the best content to deliver incredible ideas and guides.