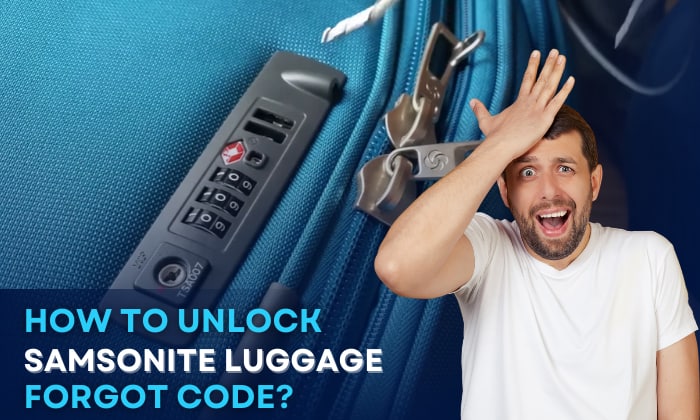 Going on a vacation is fun and exciting, until something goes wrong — like forgetting the combination code for your Samsonite luggage. And unless you have noted your code on your phone or notepad, it might be difficult to retrieve your things inside the luggage, let alone do a lock reset.
Getting locked out of your own Samsonite luggage is a hassle if you forgot Samsonite code. Fortunately, there are simple ways to unlock it.
Wash your worries away and read how to unlock Samsonite luggage forgot code.
Ways to Unlock Samsonite Luggage Forgot Code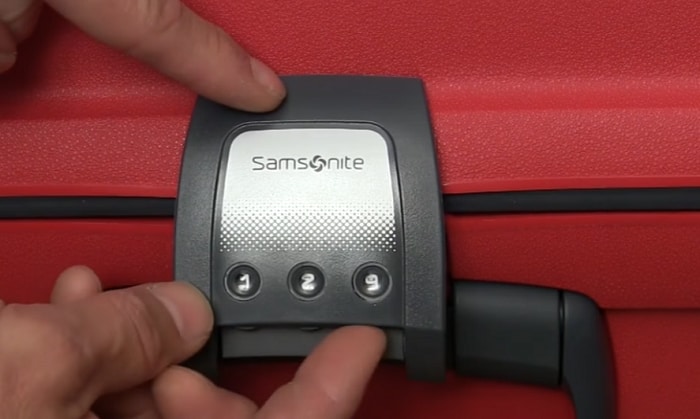 Unlocking your Samsonite luggage without the code is pretty simple. The steps to unlock your Samsonite luggage might vary depending on the model and type of lock, such as the Samsonite 1910 lock.
These are the steps to unlock your Samsonite luggage.
Step 1: Prepare a flashlight first. If you do not have one, you can use the light from your smartphone. Having adequate lighting will help you perceive your lock's subtle but important details.
Step 2: Observe your lock. Test your lock by turning it from one digit to another and observe a silver cylinder that moves when you turn your combination lock.
Locks, such as the Samsonite TSA007 lock, have silver cylinders in every combination digit that can be located at the bottom or on the side. Some locks can also have color indications, which you should properly observe.
Step 3: Turn the combination. Start with the first digit by slowly rotating it digit by digit while carefully observing the silver cylinder beside it.
If you see an indentation on the silver cylinder, stop rotating and proceed to the next combination digit.
Step 4: Do the third step to the second and third digits of the combination. Make sure that the indentation can be seen on all three digits.
If you can observe that the cylinders and their indentations are already set in place, you can now unlock Samsonite freeform luggage by pushing the unlock mechanism.
FAQs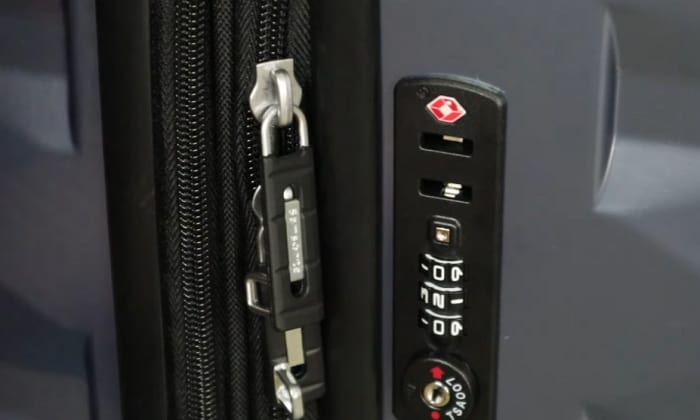 What is a Samsonite luggage lock?
A Samsonite luggage lock is a specialized lock that comes with a three-digit combination. It can be unlocked by turning mechanisms for every digit to achieve the correct combination.
Samsonite locks, such as the TSA002 or the Samsonite 3 dial combo lock, are designed with fixed Transport Security Administration or TSA three-digit combination locks. These locks have keyholes for TSA officers to inspect your luggage when you pass their checkpoints.
Note that you will not be given a key for your Samsonite luggage locks; only the TSA is authorized to have a universal master key for such locks.
What should you do after opening your Samsonite luggage without a code?
After knowing to unlock Samsonite luggage forgetting code, there are two things that you might want to do:
Take note of the three-digit code. Write down the three-digit code on your notepad or type it on your smartphone so you can unlock your luggage easily next time.
Reset away luggage lock. Now that you already know the code for Samsonite luggage, you might want to reset Samsonite lock forgot combination to a much simpler and easy-to-remember combination.
Resetting Samsonite lock forgot code is easy and simple. Here are the steps to reset your Samsonite F'Lite combination lock code:
Step 1: Set the correct three-digit combination that unlocks the luggage. The default or set Samsonite luggage lock code is 000 if you have not changed the combination code prior to purchase.
Step 2: Push the small metal button with a pen or a pointy blunt tool. Make sure the metal button clicks.
Step 3: Set the combination to your desired three-digit code. When you put your desired combination code, make sure you can easily remember it, or you have jotted it down on your notepad or phone.
Step 4: Push the lock mechanism up. The lock mechanism can be found on the side of the lock itself and has a keyhole.
Based on the lock instructions, the metal button will be released, and you now have a new combination lock.
Jammed Samsonite lock: What to do?
Especially for an old Samsonite suitcase lock, lock jamming is one of the common problems you will be facing. The jammed lock may be attributed to a factory defect where the lock was not properly installed. Or, it might be that the lock has multiple pieces of debris, causing it to clog the locking mechanism.
If you find yourself having a Samsonite suitcase lock jammed, you might want to go to a Samsonite Authorized Repair Center to repair and unlock your three-digit combination lock. If the lock cannot be unjammed, it might be subjected to a lock replacement.
How to find Samsonite model number product code?
To find Samsonite model number and product code, check your warranty card. After purchasing your Samsonite luggage, you will be given a warranty card that contains the terms of your warranty, the model number, and the product code of your luggage.
If you cannot find your warranty card, you can also check the label inside your luggage. The label can be located among the following locations — inside the lining, inside the pockets, or under the fabric of the luggage — depending on the model and type of luggage you have purchased.
Conclusion
Panicking and breaking the lock of your Samsonite luggage may not be the best course of action. It will not make you retrieve your precious things inside the luggage.
Knowing how to unlock Samsonite luggage forgot code and easy steps of resetting the Samsonite lock forgot combination will go a long way. Do not let any inconvenience ruin your most awaited vacation.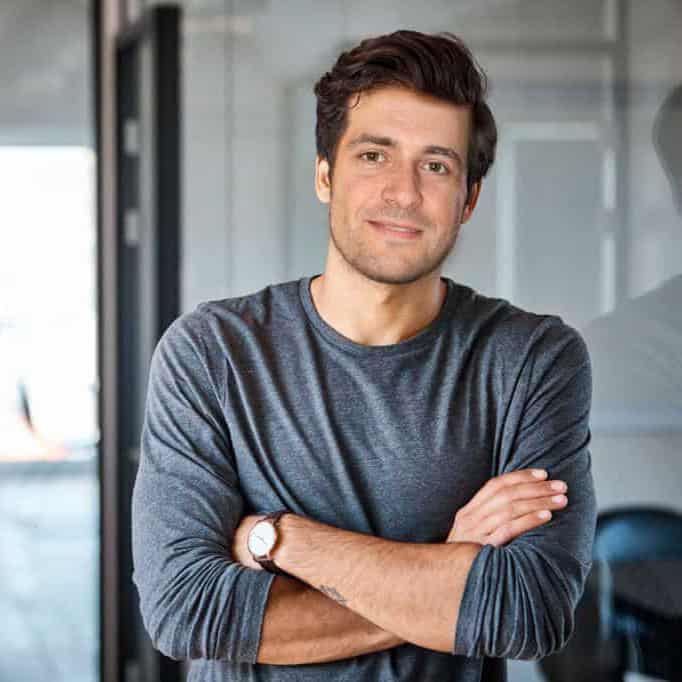 I am the last member to join Revolar and might be just the luckiest to work with dedicated people like Teddy and John. Our team has established a process where my only job is writing the best content to deliver incredible ideas and guides.