Schlage smart locks are game changers in the security industry. A keyless door lock ensures that your home is safe from intruders. However, like any other battery-operated device, these locks can deteriorate and need replacement.
If you find yourself in this situation, you might wonder how to remove Schlage keypad from door. It's no secret that an old Schlage door knob is more of a liability than an asset, so replacement becomes the number one priority in this situation.
If you want to know the proper way to take off a Schlage door handle, including the keypads, we invite you to read the article to find out.
Step-by-step Process in Removing Your Schlage Keypad
Schlage keypads, more commonly known as Schlage BE365, are advanced security tools with a keyless system. This keyless system is made possible by a keypad wherein you enter your passcode lets you enter after inputting the correct one.
However, due to constant use or other factors, you might need to remove your Schlage BE365. Advanced security systems like this one can encounter various problems that require replacement.
Here are the steps in uninstalling a Schlage keypad lock:
1. Unscrew The Bolts Located on The Back
Locate the bolts on the back of the device to uninstall a Schlage keypad lock, which are usually found behind the door. Think back to when you installed your Schlage keypad lock to pinpoint the exact location of these bolts.
After seeing the bolts, unscrew them and completely remove them once they're loose. Remember to keep these bolts and other essential parts secure so you know where to get them afterward.
2. Dismantle The Handles
After removing the bolts that keep the whole device secure, you need to work on dismantling the handles. There is an interior and exterior handle, and, like the bolts, you need to keep them secure if you're planning on using them again.
3. Dismantle The Latch Mechanism
If you were to refer to your Schlage BE365 parts diagram, your latch mechanism is made out of different parts. If you're planning on removing your Schlage keyless door knob without a hitch, it would be best also to dismantle this latch mechanism.
Insert your screwdriver in one of the holes of the latch mechanism. After getting leverage, push the small piece of steel outward until it's entirely out.
This method prevents your device from building up rust, so it's advisable to do this while removing your locking device.
4. Remove The Strike Plate From The Door Jamb
To complete your Schlage lock removal, you also need to remove the strike plate attached to the door. This plate is held together by screws, so you must unscrew these bolts before taking out the strike plate.
Other Things to Remember When Removing Your Schlage Keypad Lock
Removing something is easy. However, there are other factors that you need to consider before ultimately deciding to remove your Schlage lock. Perhaps you just need to replace a specific part since it is just the cause of the problem, or maybe you just need a rekey.
Here are things you need to check before ultimately deciding to remove your Schlage keypad:
1. Replace Schlage Lock Cylinder
Let's face it; we'd want to remove our Schlage lock because something is not working. But have you ever considered checking individual parts of the lock? Sometimes, when our lock malfunctions, we only need to change the Schlage lock cylinder.
Different YouTube videos discuss Schlage lock cylinder removal, which usually involves simple steps.
The first thing you need to do is remove your door knob or handle.
After removing the doorknob, you will see the cylinder behind it, and the last thing you need to do is get it out.
Getting the lock cylinder out involves using a small tool that can reach the top of the cylinder. This part is called the "bible"; using a small, flat tool, you can click the bible, effectively removing the cylinder.
From this point, all you have to do is insert a replacement cylinder into the hole, and you're good to go.
2. Rekey or Remove?
Each Schlage lock comes with a key upon purchase. However, if your key isn't doing the job anymore, you can rekey your Schlage keypad deadbolt. Rekeying is an entirely different process than replacing in that when you rekey, the lock is also configured not to accept the previous key.
Simply put, you're not just changing the key to your lock; you're also changing the configuration of the lock itself. If you're considering removing your Schlage lock because it doesn't work, perhaps you should look into a Schlage be365 rekey instead.
3. Removing Your Schlage Touchscreen Deadbolt
Removing a touchscreen deadbolt is similar to removing the non-touchscreen variety, only with the added catch of removing the Schlage lock code.
We all know that this lock's best feature is using it without a key and replacing it with a touchscreen code. However, you also have to consider these codes when planning to remove a touchscreen deadbolt.
You need to delete your Schlage door code to access it once again and input a new code when you reinstall it.
By consulting your Schlage keypad lock manual, you can easily remove the code before removing the device.
This process also works for removing Schlage encode deadbolt since they work the same.
Conclusion
These are the steps on how to remove Schlage keypad from door. Different locks might require different methods, but if you follow these steps, you will get them out. Alternatively, you can also check whether a specific part just needs to be repaired before disposing of your device.
You can also see if your device needs rekeying or other methods before settling for removal. Sometimes, a little observation goes a long way, so if you don't want to remove your device entirely, you can settle for the alternatives discussed above.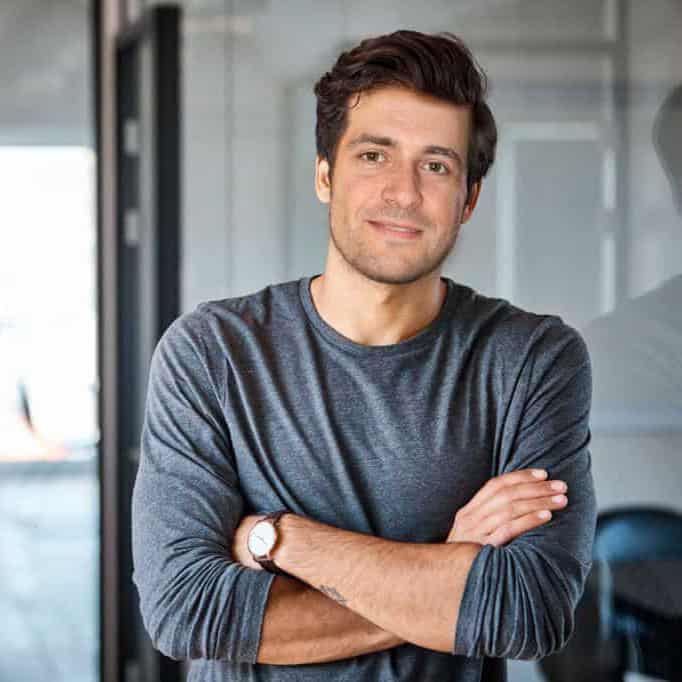 I am the last member to join Revolar and might be just the luckiest to work with dedicated people like Teddy and John. Our team has established a process where my only job is writing the best content to deliver incredible ideas and guides.