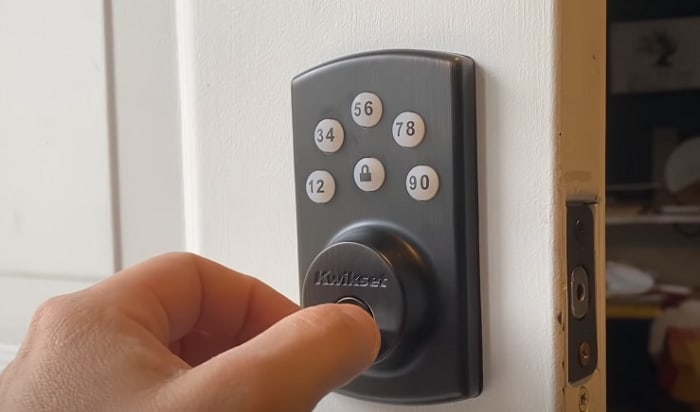 Kwikset offers smart locks that provide several advantages in terms of security and convenience. However, there are circumstances when you need to reprogram Kwikset lock.
Suppose you misplaced the phone linked to your lock or wish to wipe all registered users of the lock you recently acquired. Or, yours is not operating as it should, even after all the fix attempts. Whatever the issue is, resetting keypad door lock is always the best option.
Fortunately, Kwikset smart locks feature a reset button. Now, let's explore on Kwikset smart lock reset code and the best practices to reprogram it.
How to Reset the Kwikset Smart Lock Code?
Step 1. Unlock the door with the bolt extended to avoid locking yourself if anything goes wrong.
Step 2. Remove the back panel cover.
This exposes the battery pack and the "Program" button used to factory reset Kwikset lock.
Step 3. Remove the battery to power down the lock.
Some Kwikset models don't require battery pack removal. If you have the following Kwikset models, skip this step:
Kevo Smart Lock (1st and 2nd Generation)
SmartCode Contemporary Electronic SmartLock (917, 909)
This is typically the large button in the middle.
Check your lock's manual to locate your "program" button and Kwikset smart lock troubleshooting tips.
To reset Kwikset lock code on the 955 models, use a SmartKey reprogram tool or a paperclip for this step.
Continue holding the button, as releasing it can cause the Kwikset lock reset to fail.
Note: For models that don't need battery pack removal, proceed to Step 6.
Step 6. Wait for the confirmation.
Press the button for 30 sec or until the LED indicator flashes.
After 30 sec, most Kwikset models beep, and the light indicator turns red.
The 909 and 917 SmartCode locks make a single continuous beep.
Note: For Kevo 1st and 2nd Generation locks, the procedure completes at this point. Press the reset button for 10 sec instead of 30 sec. Then the back panel will turn red, indicating the factory reset completion.
Step 7. Complete the reset.
Press the reset button again to verify and complete the reset. Table 1 shows four Kwikset smart lock reset indicators, varying per model.
Repeat Step 3 when necessary.
Step 8. Allow the latch bolt to complete the handing process.
The latch bolt will identify door orientation following the factory reset. This auto-handing takes 5 sec; some models last up to 20 sec.
Note: SmartCode Contemporary Electronic SmartLocks (909, 910, 913, 914) need manual handling.
Step 9. Test.
Access the door with an old passcode. If the lock restricts the code, you have successfully reset your smart lock.
When to Reset Your Kwikset Smartcode Lock, and What Are the Options?
The following are the options to reset Kwikset smart locks:
Network reset – deletes all Bluetooth pairings, WiFi settings, user connections, and account lock. This is ideal when you change your modem or internet service provider.
A factory reset – clears any programmed access codes linked to the lock and returns the settings to factory default. The lock will also be removed from your network and smart home system.
This option is suggested when you move into a house with an existing lock or have problems installing a lock that you just bought.
System reset – wipes out all user credentials and configurations, including lock handing. You may do this when you suspect that someone knows your passcodes and you want to change Kwikset lock code.
Note: Network and system resets option is only enabled in 919 Premis Contemporary SmartLock, Halo Keypad WiFi-enabled SmartLock, and Halo Touchscreen WiFi-enabled SmartLock.
How Will I Know if My Reset is Successful?
Below is a summary of the successful reset indicator per model.
MODEL
SUCCESSFUL RESET INDICATOR
SmartCode Contemporary Electronic SmartLock Models (888, 909, 910, 911, 912, 913, 914)
One beep
Solid green LED light
● Aura Bluetooth-Enabled SmartLock

● 919 Premis Contemporary SmartLock

● Halo Keypad WiFi-Enabled SmartLock

● Halo Touchscreen WiFi-Enabled SmartLock

● Halo Touch Contemporary Fingerprint SmartLock

● SmartCode Contemporary Electronic SmartLock (915, 916)

● Home Connect 620 Traditional Keypad-Connected SmartLock

● Obsidian Keyless Electronic Touchscreen Deadbolt SmartLock

Several flashes of green and red lights
● 917 SmartCode Contemporary Electronic SmartLock

● 955 SmartCode Electronic Pembroke Lever SmartLock

One short beep
905 Keywayless Electronic Deadbolt SmartLock
Three long beeps
Conclusion
Smart locks provide the comfort of simple access without key, as well as the convenience of not having to carry or worry about losing keys. But then, in some instances, smart locks must be reset to ensure it stays safe.
This article covers Kwikset smart lock reset code, your reset options, and a guide to resetting the smart lock to factory default.
Doing the necessary steps and precautions, we can have peace of mind knowing that our lock continues to work properly. It stays secure and provides a level of safety that can withstand the test of time.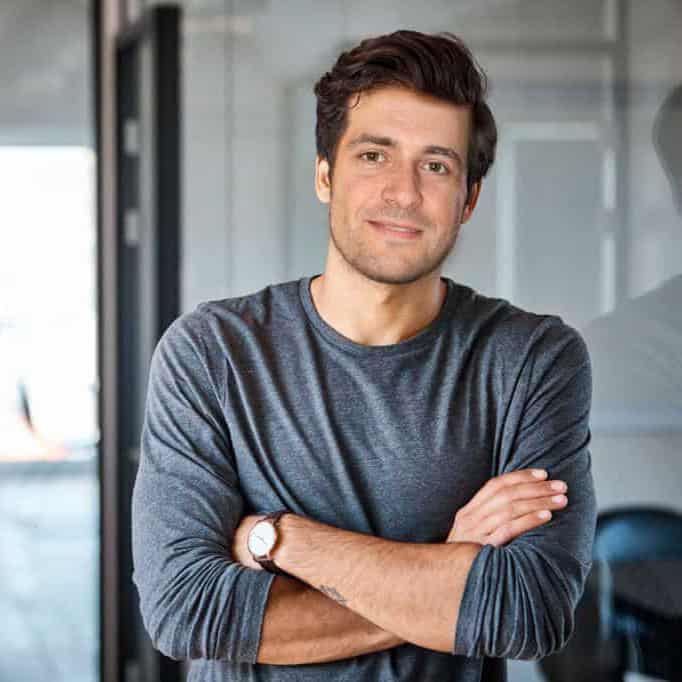 I am the last member to join Revolar and might be just the luckiest to work with dedicated people like Teddy and John. Our team has established a process where my only job is writing the best content to deliver incredible ideas and guides.