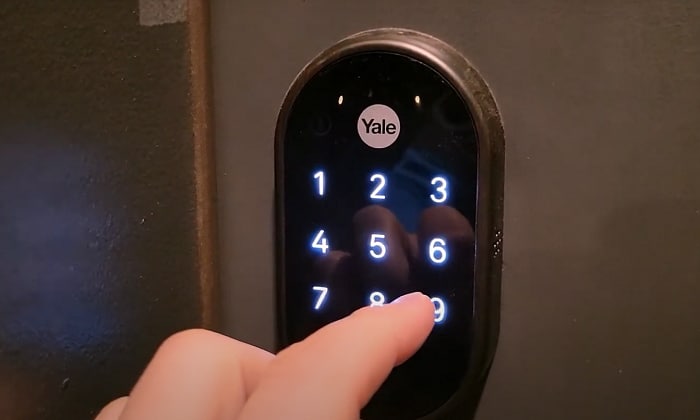 Yale – the famous lock manufacturer has a wide variety of locks to offer, from standard keyed options to high-tech units, but not everyone understands the way these advanced items function. That is why you need to know how to use Yale smart lock.
In this article, we will detail how you can best use Yale lock for optimal home security. It only takes a few easy steps for you to master this process, and we will make sure to cover all of the most frequently asked questions about this lock.
What You Need to Follow This Tutorial
Prepare the following:
After you have installed this lock onto your door, read our A to Z guide to get used to operating it quickly. You'll learn how to:
Unlock the Yale lock
Lock the Yale lock
Check out this video for more information on Yale lock how to use: Yale electronic lock guide.
Step by Step Instructions
1. Unlock the Yale lock
The very first step required to open a Yale door lock is to wake the unit up with your hand covering the face of its keypad.
Then, type your code into this lock. Keep in mind that at this point, you should have received the initial code either via email or text message from the manufacturer. Give your inbox a check to find the code. If there is no sign of it, we advise you to contact Yale for support.
After successfully typing your code in, find the check mark at the keypad's bottom left and press it.
If the lock's out of power, use a 9V battery.
2. Lock the Yale lock
In order to lock your door on the inside, turn the door latch.
On the contrary, to lock it from the outside, cover the keypad face.
To monitor your door and see if it's locked or open, use the Yale Network Module.
Frequently Asked Questions
Here are some of the most frequently asked questions related to this process.
1. What Is A Yale Smart Lock?
Yale locks display in home improvement store
Among the oldest and most reputable lock manufacturers around the world, Yale is definitely a worthwhile name to mention. Its international product distribution has reached over 120 markets, proving the high quality its locks provide consumers.
People are fond of the smart lock range from Yale that enables control of our front door with a keypad, key tag, and even our smartphone.
A smart Yale lock is programmed to open and lock a door as an authorized device gives it instructions, using either a keypad or wireless technology. The advanced smart lock from Yale we mentioned above (coded YRD256) does not include any keyhole or buttons, only a capacitive touchscreen.
Operating a smart lock with smartphone
2. Do Yale smart locks meet industry standards?
All of the Yale smart locks for residential purposes have been constructed with proven technology to meet ANSI/BHMA Grade 2 standards, which are highly strict.
3. Does it matter if your door is right or left-handed?
Yale smart locks can go with both left and right-handed doors.
4. Do Yale smart locks come with pre-programmed codes?
The answer is no because during the lock installation, you will be required to set up your own Master Code for your Yale smart lock. If you forgot your Master Code, restore the lock's factory settings. Note that this would delete all user codes.
5. How many codes can the Yale smart lock store?
If you install the compatible radio module for a Yale smart lock, it can keep a maximum of 250 codes. Without this module, its storage would be around 25 codes.
6. How to change the lock batteries?
Take a Phillips head screwdriver. Remove the battery cover by undoing its screw. Take out the 4 old AA batteries to replace them with new ones. Finally, reinstall the cover and tighten it with the previously-loosened screw.
Summary
That was our brief instructions on how to use Yale smart lock, specifically the YRD256 model, to help you understand the way this innovative tool operates. We hope the article was useful and easy to apply to your newly bought Yale smart lock.
What do you think about this article? Let us know your opinion in the comment section. And if you are eager to share it with friends and family, spread the word on social media right away!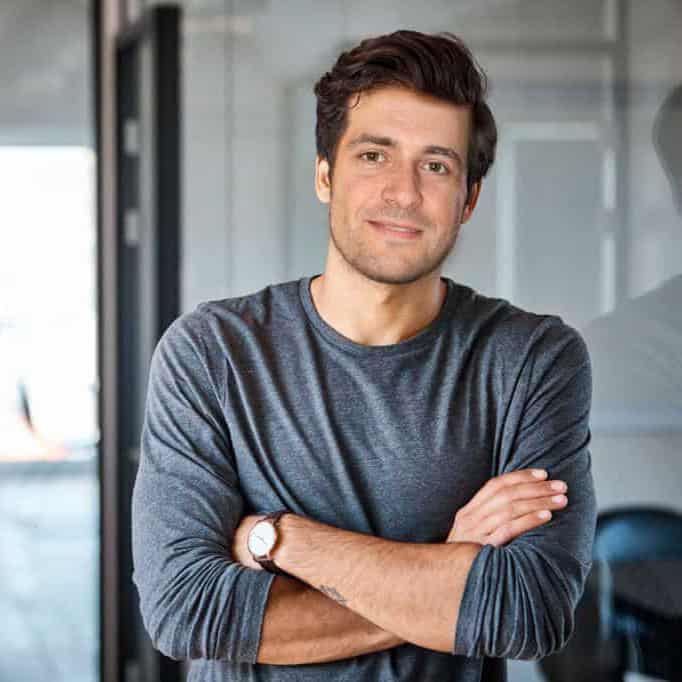 I am the last member to join Revolar and might be just the luckiest to work with dedicated people like Teddy and John. Our team has established a process where my only job is writing the best content to deliver incredible ideas and guides.