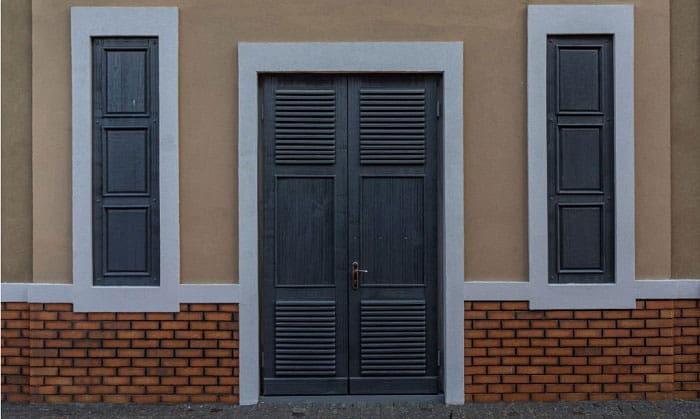 Double doors consist of 2 door slabs and are often chosen to be the front door. This wide and attractive type of door can add style to your entryway, but the major concern lies in how to lock double doors to guarantee safety in the house.
As much as double doors are pleasing to the eye, you should be aware of their low protection level if not properly secured. Burglars can easily get inside your house if you do not secure a double door at the entrance. That is why you need us.
This article explains how double doors function, their benefits and downsides, along with a detailed guide on how you can lock these doors in the best way possible. Continue reading to find out what to do to secure a front double door.
What You Will Need to Follow This Tutorial
Prepare the following items to lock double doors interior safely and effectively.
A drill
Hammer and chisel
Flush bolts
Lipstick
Wooden shims
Step By Step Instructions
Step 1: Find the active leaf
First of all, determine which one is the active and inactive door leaf. If you have the blueprint for your double doors, check for their designated active leaf. If not, you will find this leaf is the more convenient side to open.
You should consider the flowing direction of traffic and also where the nearby furnishings are when you pick the active door leaf.
Step 2: Choose a lock
Pick a suitable lockset. Do not worry about selecting between cylindrical or mortise locks because both of them work with double doors as well as single ones.
Make sure that the chosen lock fits into existing drilled holes on your door if it is applicable. Moreover, this lock design needs to fit the door's thickness as well, which ranges from 1 ⅜ inch to 1 ¾ inch.
Step 3: Drill the first hole
Find the paper template when you take your lock out of its package. The template should be taped to the active door leaf, indicating the lock's installation position.
Follow the instructions on this template to either cut or drill holes in the chosen leaf. Remember not to make any hole in the inactive side at this moment.
Step 4: Set up the lockset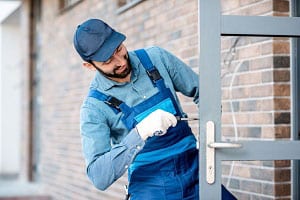 The lock template shows you instructions on installing the lockset in the active door leaf. You might add trim or cylinders as it indicates.
Step 5: Cut a strike hole
Your lock comes with a strike template, and that is what you will use to make preparation for the inactive leaf. Locate the edge of this leaf to wrap the template around it, as well as indicate where you should drill holes.
If your double doors are blank, we recommend taking a chisel and hammer for the pocket cutting of the latch bolt. After you have fully prepped the door, it is time for the strike plate installation with the provided screws.
Step 6: Install the flush bolts
Keep in mind to buy flush bolts, both top and bottom ones, for your door before this procedure takes place. Flush bolts that are surface mounted would be ideal for inexperienced installers due to their simplicity.
Follow the bolts' template to screw these flush bolts to the inactive leaf's surface.
Step 7: Make a mark for bolt cutting
Locate each of the flush bolts' ends to rub some lipstick on them. Extend the bolt for it to touch the floor (the bottom) and the door frame (the top one). Thanks to the lipstick mark you made earlier, you will know where to cut the strike for each bolt unit.
Step 8: Install the top strike
In this step, you will choose either a hammer and chisel or a hole saw to cut a strike hole in the overall door frame. After cutting the hole, take the strike plate to cover it. Secure this plate in its place with the supplied screws.
Step 9: Install the bottom strike
Once you are done with the top strike, do the same with the bottom piece. In case the bolt length is not enough to reach your bottom strike, wooden shims would be great for raising the strike plate a bit more. You should give the bolts a quick test to guarantee their security.
Step 10: Lock the flush bolts
If you want to keep double doors closed, their flush bolts should be closed all the time. Unlock these units only when you are temporarily in need to open the door wider, for example, moving large furniture in and out.
The lockset is responsible for keeping the active leaf in place, while the flush bolts will secure the inactive door side.
Check out this video for more information on how to lock a double door.
What Are Double Doors
Double doors only have one frame but contain 2 door leaves (people refer to double doors with glass as French doors). One leaf would be active; you open and close it with either a lever or knob. The other one is inactive, staying in its locked condition most of the time.
You will find a majority of these units secured by traditional locksets, and we suggest having some extra flush bolts for holding the inactive leaf in its position.
Pros and Cons of Double Doors
As far as we are concerned, it is definitely not easy to choose a front door due to various options available on the market. Before you learn to lock double swinging doors, you should understand the pros and cons of using them.
Pros
Enable the grand entrance feeling to boost the curb appeal of your home.
Allow easier movement of packages or furniture in and out of the house.
Cons
May require wall space reduction at the entrance.
Might need more renovation than expected.
Summary
Without a doubt, double doors are highly attractive and will make a stunning front door for every house, regardless of their style. But it is important to know how to lock double doors so you can keep the entire house safe from burglary.
Do you find the provided information here helpful in real life? Let us know what you think about this article in the comment section. Also, do not forget to spread the word to friends and family via social media so they learn about this tutorial too!
Thank you for reading.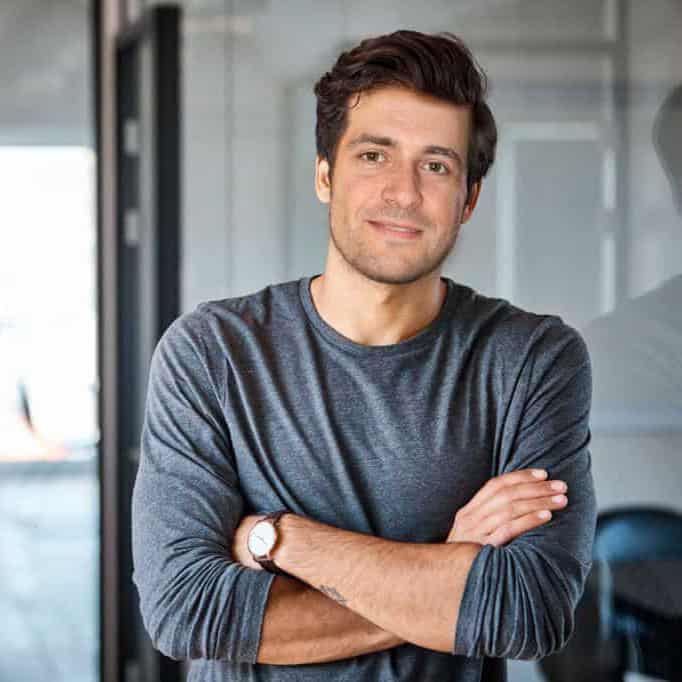 I am the last member to join Revolar and might be just the luckiest to work with dedicated people like Teddy and John. Our team has established a process where my only job is writing the best content to deliver incredible ideas and guides.