Want to know how to crack a gun safe with electronic lock? Place the chisel on the corner side of the gun safe then pound it using a hammer. After dislodging the key section, look for a silver knob. Remove the knob using the hammer and chisel. Insert your finger in the hole then press the button on the lower side.
You don't have to ask for professional help in case you forgot your lock's combination. By simply following the easy steps in this tutorial, you can break into a cannon gun safe or execute a Winchester safe keypad bypass.
What You Need
To execute this tutorial successfully, you need to have the right tools. These are simple items that you can find inside your house or in your backyard. You can also borrow from your neighbors if needed.
Chisel
You will need a cold chisel to break the casting. This kind of chisel is made of steel that has a beveled cutting edge and a handle that is in octagon shape. It is usually designed for cutting rivets, splitting nuts and bolts, and cutting sheet metal.
Other cold chisels have cutting edges that are wedge-shaped, half-round, round, and diamond-shaped. However, look for a cold chisel that is flattened and with an extended tip. A flat-type cold chisel is useful in cutting metals such as bars and rods.
Hammer
The kind of hammer you will use for this tutorial will depend on the size of the chisel. The bigger the chisel is, the heavier the hammer must be. If your hammer doesn't put enough force on the chisel, there will be little or no cutting at all. You can choose between a club hammer or a ball peen hammer.
A club hammer is a small sledgehammer that is used for pounding chisels. The faces of a club hammer are identical, and it has a handle that reaches up to 10 inches long. Typically, the handle of this hammer is wood, but it can also be made of fiberglass.
If you don't have a club hammer, you can use a ball peen hammer. It has a rounded face and a flat striking surface face. This is also a good tool in driving chisels because it is unlikely to chip. The handle is usually made of hickory.
Safety Goggles
As a precautionary measure, you need to wear safety goggles to protect your eyes from any dust or shrapnels while you are doing the procedure. There are different designs of safety goggles that you can choose from such as clear, polarized, tinted, or anti-fog.
If you want to have goggles that have ventilation inside and outside of the frame, you can use direct ventilated goggles. The advantage of using this type of goggles is that it covers the areas around the eyes while preventing fogging over glasses.
You can also use a pair of indirect ventilated goggles since it excludes debris inside the goggles because of the angled vents. Also, it is perfect to use for extreme temperatures and preventing hot sparks and splashes from damaging the eyes.
Safety Gloves
To protect your hands from vibration or impact caused by the force of the hammer on the chisel, you can use impact-resistant and vibration gloves. These are specifically designed for protecting the hands from repeated impact or vibration for an extended period of time.
They are typically used by those who work on construction and automotive sites that are exposed to jackhammers and pneumatic tools.
If you don't have an impact-resistant and vibration-resistant glove, you can also use leather gloves to protect your hands. These are very useful in giving good grips, and at the same time, protect the hands from sharp objects and debris.
They are also ideal to use when there is a moderate level of heat caused by welding or friction. You can also choose different built-in liners like Kevlar or winter lining, depending on your preference.
How to Crack a Gun Safe with Electronic Lock
Step 1: Place the chisel on the corner side of the gun safe and dislodge the key part
Before you start, don't forget to wear your safety goggles and safety gloves as precautionary measures.
First, you have to place the flattened chisel with an extended tip on the corner side of the gun safe where the key section is located. After putting it in the right position, pound it using a club hammer or a ball peen hammer until you have successfully removed this part of the gun safe.
It may take you about 2 to 3 minutes before you can dislodge the key part.
Step 2: Look for the silver knob
Once you have dislodged the key section of the gun safe, you will see some screws and knobs beneath the digital keypad. Now, look for the silver knob. Whether you are trying to crack a cannon electronic safe, crack a liberty gun safe or crack Winchester gun safe, you will find this kind of knob.
Step 3: Remove the knob using the hammer and chisel
After you have found the knob, you must remove it using the hammer and the chisel. When you are hammering the chisel, it is important that you hold it securely but not tightly since it may leave your arms and hands in shock caused by the blow.
Try swinging the hammer in a controlled rhythm rather than finishing everything in a single strike.
You will find a hole once you have removed the knob. Insert your little finger inside the hole then look for a button. It is usually located on the lower side.
If you have already located it, press it and the gun safe will automatically open. Although this is a straightforward method, your gun safe will need to be repaired.
Conclusion
Do you enjoy our tutorial on how to crack a gun safe with an electronic lock? You don't have to pay for a professional locksmith to open the gun safe in case you forgot your lock combination. By following the steps, you can do it by yourself. Aside from that, the method works for any kind of gun safe.
If you find this article useful, we will be happy to hear more from you; just leave a comment below. You can also help your loved ones who are having trouble opening their gun safe by sharing this post.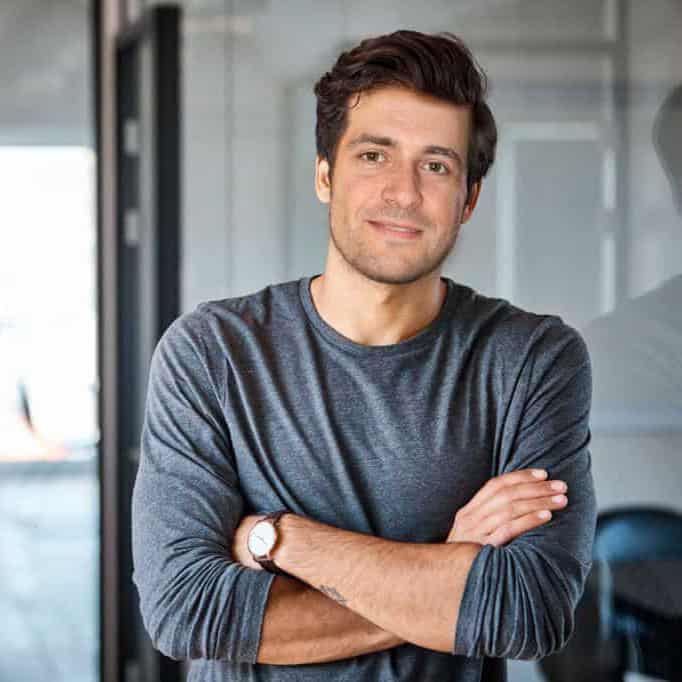 I am the last member to join Revolar and might be just the luckiest to work with dedicated people like Teddy and John. Our team has established a process where my only job is writing the best content to deliver incredible ideas and guides.