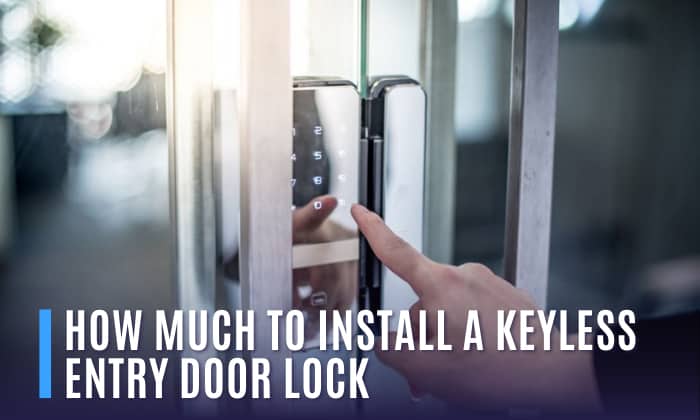 The average cost of keyless entry installation is $310 dollars. This number is affected by several factors including the type of smart lock you are going to install and the personnel involved in the installation.
Keyless Entry Door Lock Cost
Installation
Cost
Do-It-Yourself
$115 – $225
Hiring a Contractor
$175 – $450
Average Cost = $310
Now that you know the answer to the question "how much to install a keyless entry door lock?", you might want to know the breakdown of cost, especially when you are strapped.
In this article, I will show you the ways to install keyless entry door locks and the types of locks that you might be interested in.
Cost to Install a Keyless Entry Door Lock
Now, let's discuss the varying cost and important factors that impact the overall installation fee of your new door lock.
1. Types of costs
There are a lot to consider when estimating the cost to install keyless entry. It includes the installation process (do-it-yourself or hiring a contractor), the supplies and necessary materials, and the type of locks you want to be installed.
Sometimes, the place where you live can also affect the cost for the installation. This is because some regions in your area might be either more expensive or cheaper than other regions in terms of keyless entry installers.
2. Ways to install
There are two ways to have your keyless entry door lock installed. You can do it by yourself or you can hire someone to do it for you.
Doing the installation yourself will help you save from having to pay for labor cost. As long as you have the right tools and the basic handiness skills, you do not have to worry anymore to pay for a contractor.
However, if you do not have the necessary tools with you, the cost to install entry door lockset might increase by $20 to $50.
If you want to have a locksmith install keyless entry door locks, it might cost you $50 to $100, depending on your zip code. Hiring a locksmith to do the keyless door lock installation service would also mean that you do not have to worry about the tools and supplies.
3. Types of Locks
There are different types of keyless entry door locks. Each type of lock has its own unique design, build, function, and purpose.
The following are the types of locks and their average cost:
01
Keypad lock
.
A keypad lock is a type of smart lock that can be opened by entering the correct code. Some keypad locks feature touchscreen interfaces, while cheaper ones have mechanical keypads.
The average cost for a keypad lock ranges from $50 to $400 dollars depending on the quality and design.
02
WiFi door lock.
A WiFi door lock is a type of smart lock which enables your phone to open it through WiFi. This means that your lock has to be connected to your home's WiFi at all times.
WiFi door locks cost, depending on the brand, can range from $200 dollars to $300 dollars.
03
Fingerprint lock.
Fingerprint locks, or keyless biometric locks, work by using an optical or thermal scanner to store data of fingerprints. This is usually utilized in commercial companies to monitor attendance of employees.
A quality fingerprint lock can have an average cost of $200 dollars, with a maximum cost of $250 and a minimum cost of $85.
04
RFID locks
Radio frequency identification or RFID locks work by detecting the signal of the user through an RFID tag. Due to its high reliability and security, RFID locks do not come cheap.
An RFID system cost could range from $100 to $300 dollars, not including the installation cost.
05
Bluetooth locks
Through the Bluetooth system, your Bluetooth locks can be opened by your phone, or even your smart watch. Remember that only authorized Bluetooth devices can unlock the door.
You can purchase a Bluetooth keyless door lock as cheap as $135 and as expensive as $225.
06
Z-Wave locks
If you're a person who travels a lot and rarely goes home, a z-wave lock might be for you. Z-wave locks use a z-wave compatible hub which works as a bridge from the lock to your phone.
Expensive z-wave locks can go as much as $325 to as cheap as $175.
Factors Affecting the Cost of Install a Keyless Entry Door Lock
The keyless deadbolt installation cost is affected by some factors, and they may vary from one state to another. The following are the factors that affect the cost of keyless entry door lock installation:
01
Personnel involved
Needless to say, having your keyless entry door lock installed by yourself will save you $50 to $100 dollars. However, hiring a contractor would mean you have to spend more.
02
Place of residence
Depending on the state where you live, the handyman cost might not be the same as other states. This would also apply to the supplies you are going to procure.
03
Door state
Power locks installation price would also be affected by the state of your door. If your door already has a lock installed, it might be cheaper since you would not have to pay for door drilling.
04
Keyless door lock type
If you want a WiFi door lock system or a Z-wave lock installed for your door, your price may not come cheap since both of the locks have a maximum price of $300.
05
Number of locks to be installed
To do a keyless entry door lock installation for multiple doors will raise the cost, but you might save money if you avail installation bundles.
Frequently Asked Questions
Are keyless door locks easy to install?
Yes, it is easy to install digital door lock. The cause for this claim is that the deadbolt-style of installing a lock is also the same as installing a keyless door lock.
However, it might become more complicated if you do not have an existing door lock that you want to be replaced. This is because when starting from scratch, you have to undergo opening a slot for the bolt, drilling a hole for the lockset, and chiseling out the space for the strike plate to be installed.
Steps to install keyless locks
Much like mechanical deadbolt locks, electric door lock installation is simple even when you have to do it yourself. Here are the steps to install keyless locks:
Remove the old lock. With the appropriate screwdriver, remove the screws of the old lock. Make sure to be careful as to not make damage to the door and the backset.
Measure your door's backset. Determine your door's backset if it's either 2 ⅜ or 2 ¾. This will help you adjust your new lockset and deadbolt.
Install the new keyless lock. With the adjusted lockset, screw your new keyless lock in. See to it that the lock input should be on the outside part of the door.
Program your new door lock. Depending on the type of lock that you have installed, you might have to program your lock to your preference.
Install the rest of the lockset. After programming the lockset, set up the door knob and the strike plates.
Try to lock and unlock your door. Before leaving the door and your new keyless lock, you might want to check your door lock if it's working correctly.
Conclusion
Knowing how much to install a keyless entry door lock would help you decide the best keyless entry door lock for you and your family.
It is never a waste to spend money and trade for better security for your home. With keyless entry door locks, you can have a secure and healthy lifestyle for you and your family.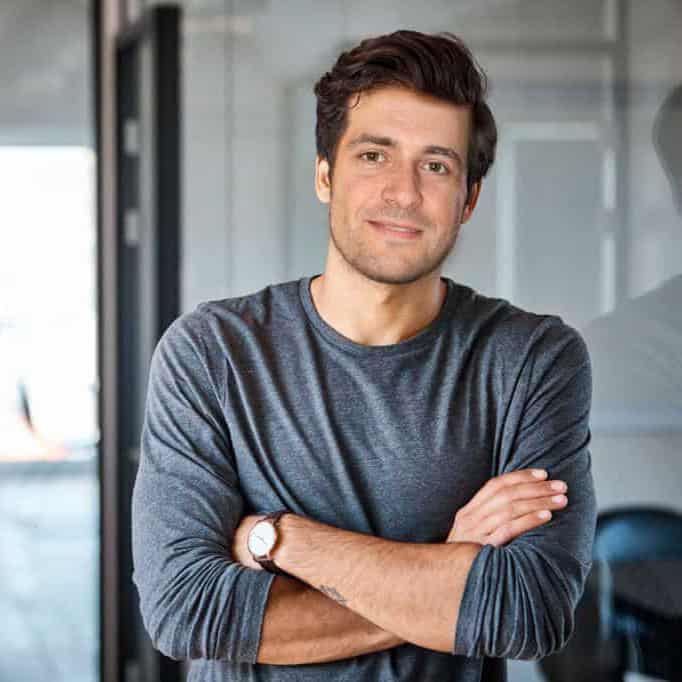 I am the last member to join Revolar and might be just the luckiest to work with dedicated people like Teddy and John. Our team has established a process where my only job is writing the best content to deliver incredible ideas and guides.