Having a barn door in your house is simply a great experience. It saves up floor space for more furniture while giving an extra accent to your home aesthetic.
But the question is, can you lock a barn door from both sides? Well, yes! Thanks to industrial advancement, there are now different barn doors locks and latches to attach on both ends of your doors.
Is It Possible to Lock a Barn Door From Both Sides?
Locking a sliding barn door from both sides is possible with the right type of lock. Many homes use interior barn doors for their rooms, with appropriate sliding barn door locks installed to provide privacy.
These kits are usually simple to install, with included instructions and hardware. Here are some options for you to consider.
Types of Barn Door Locks for Sliding Barn Doors
1. Single Cylinder Rim Lock
If you want to use only one lock to secure your place on both sides, a single-cylinder rim lock can securely lock a sliding barn door for you!
It offers straightforward lock activation while giving a great deal of security.
In this locking method, you will need a key to lock and unlock the barn door from the outside. Once inside, you can just turn the knob to activate the lock.
Single cylinder rim lock also offers practicality and flexibility as it can be used to lock double barn doors and can be used to open from both sides.
Withstands forces
Offers security locking method
Practical
Requires professional installment
Unable to use when the key is lost
2. Hasp & Padlock
The best option to secure exterior sliding barn doors is to use a hasp and padlock. This barn door locking method has been in practice for barn door owners for decades.
The hasps are attached to either a door frame and the sliding door or on both barn doors if you want to use them as a double barn door lock.
You can lock it from the outside by putting the padlock on the hasps' holes and locking it with key.
You can install it yourself
Affordable and durable security lock
Padlocks tend to get rusty as time passes, making it hard to unlock using a key.
3. Barrel slide bolt lock
Barrel slide bolt lock is famous for homeowners who want to lock a sliding barn door. This lock can be installed on both ends of the door to upgrade security.
However, this locking device only works if you have a door frame to feed the bolt and lock the barn door.
What makes this ideal for external locking is that you can use this with key. Together with the barrel, you can attach a padlock to it to lock your barn door from the outside.
Easy to install
Can be used as an interior or exterior lock
4. Hook-eye lock
Hook-eye locks for barn doors are rather a privacy lock than a security lock. It is simple, essential, and easy to install while doing its job of keeping your door closed, making it one of the best options for sliding barn door latch. It is ideal for barn doors installed in bathrooms and closets.
To lock it, you can simply place the hooked side into the latch to restrict the door from sliding open. Remove the hooked side into the latch to unlock it.
Easy to install and use
Durable with stainless steel locks available
Only works best when your barn door is inside your home.
5. Cane Floor bolt
A cane floor bolt is yet another privacy lock that homeowners widely use as one of the locks for interior barn doors. Like the hook and eye lock, this locks and keeps the door from opening at unwanted times.
Although mainly used to lock doors from the inside, you can still use it as an exterior lock for your barn doors, as it will still do the job.
However, you must ensure that the barn door is built inside your house to prevent vulgarness from entering your home. Remember that it is super easy to unlock a cane floor bolt.
Easy to install and use
Usable for exterior and interior barn doors
Accessible entrance from unwanted guests if installed outside
Various Aspects of Barn Door
One great thing that barn doors offer is their convenient functionality. Thanks to its functional hardware, you can maneuver your door in style and conveniently. More importantly, since barn doors can glide open, children or handicapped members of the family can access the door without hassle.
Furthermore, it is possible to lock a sliding barn door from both sides, proving its convenient use.
If you are living in a tight space, then consider getting a barn door. Since it doesn't require floor space, you can place furniture around it without the door getting in its way.
A barn door will also make your place look more spacious because the door jamb rests flat against the wall.
Who wouldn't want rustic, classic, and by-the-country vibes inside their houses, right?
Barn doors slid their way on today's trend because of their appeal and how it gives personality to one's home. Barn doors have various styles, which will fit the vibe you're planning to have.
Considering the way barn doors lock and close, you could say that barn doors are typically ideal to be installed as interior doors, like for a bathroom, home office, bedroom, or closet. These kinds of doors should not be used to secure the entire house as they don't lock and shut like how heavy-duty standard doors lock.
Added privacy is the main aspect of a barn door. Well, most barn door locking styles are limited to interior locking to keep the door closed so that it won't slide open when it needs to be closed.
Many homeowners decided to install barn doors to seclude an area without building the actual and traditional swinging doors. This type of door can be used for closets, bedrooms, or as a divider between the common area and the kitchen.
Frequently Asked Questions
Can you install a lock on the barn door?
Yes, you can install a barn door lock. There are many locks that can help you have your barn door be locked and give you the added privacy that you need. Make sure you look for the perfect lock that will complement your situation and style.
Can I install a barn door lock by myself?
Yes, you definitely can install interior or exterior barn door locking hardware by yourself rather than calling a professional and spending unnecessary expenses. In fact, many house owners opted to put the lock themselves to make it more customized to their spaces.
How to install a barn lock for the sliding door?
Of course, to lock a sliding barn door, you must first install the lock. To do so, you can do it yourself or call a professional to do it for you.
If you want to do it yourself, decide what type of lock you need for your security or privacy, and then measure it onto your door, and then you can begin the installation.
Do you put handles on both the inside and outside of the barn door?
It would depend on your preference. Putting a handle on each side of the barn door is advised but not required.
You can operate barn doors even without handles. But of course, adding a handle would benefit your convenience in the long run.
Conclusion
"Can you lock a barn door from both sides?" That's the common question in the matter of barn door locks.
They usually think you can only lock a sliding barn door on one side. Hence, your security and privacy are compromised.
Although those ideas are true for some standard barn door locks, you can now use the readily available locking kits and improve the security of your area.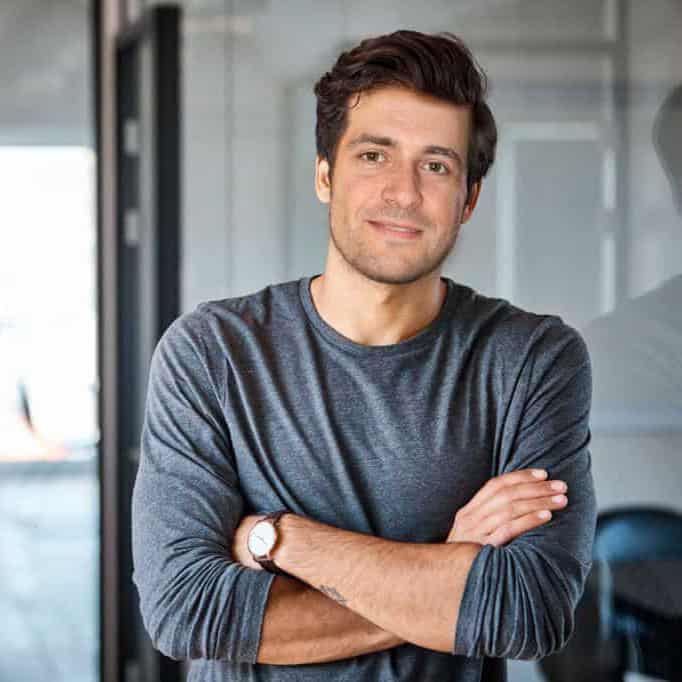 I am the last member to join Revolar and might be just the luckiest to work with dedicated people like Teddy and John. Our team has established a process where my only job is writing the best content to deliver incredible ideas and guides.